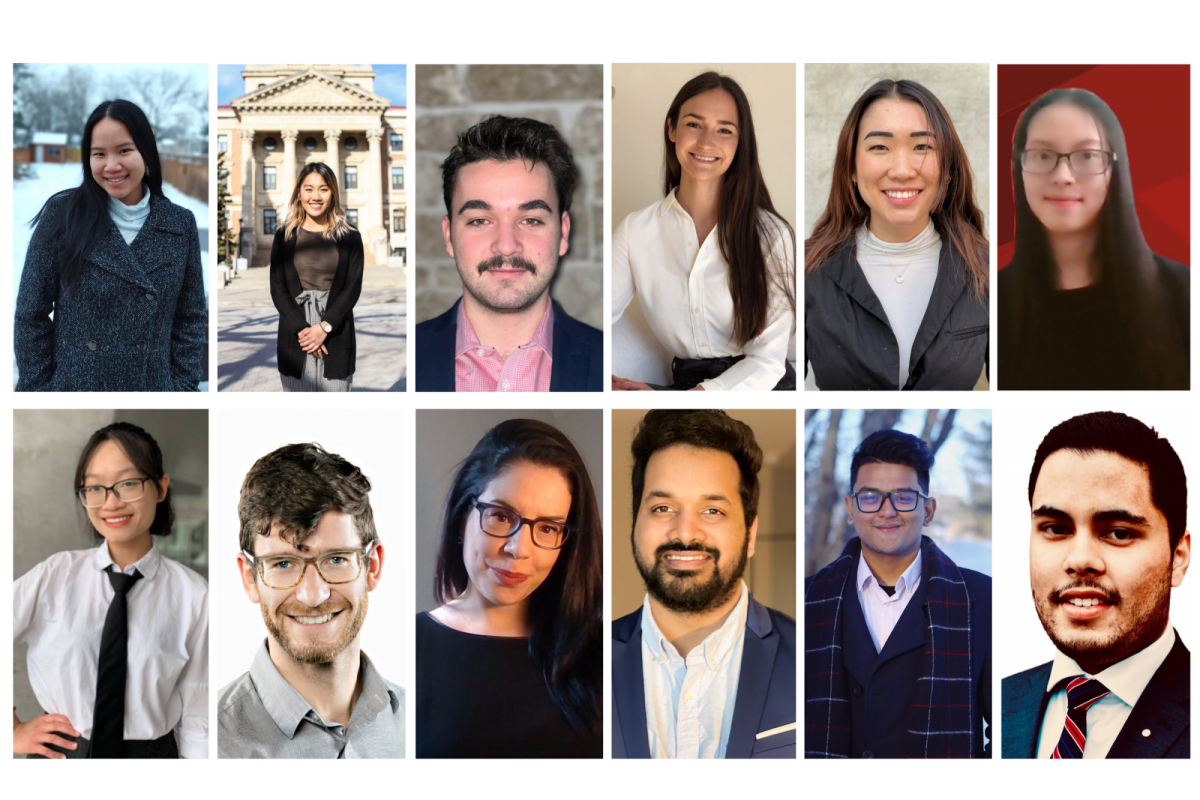 Beyond the win – the value in experiential learning
Asper School of Business students excel in case competitions across the country
November 26, 2021 —
Case competitions offer a unique value proposition – the ability to help students gain real-life experience while developing and leveraging current skills.
Our Asper School of Business students have recently taken this experiential opportunity to a new level by not only developing their skills but also excelling in the process by winning prestigious national case competitions while competing against the brightest students from other top business schools.
The Asper School of Business placed first at the Ted Rogers Virtual Ethical Leadership Case Competition (TRVELCC), Canada's largest undergraduate business ethics case competition. At the TRVELCC, students were given an entrepreneurship and retail-based case featuring an indie beauty start-up. The teams were provided the complex challenge of funding the sustainability of the business while fulfilling the responsibilities the company had to their stakeholders. The Asper team represented by Lauren Slegers, Alex Morakis, Mia Doan, and Krislie Sutarto won the competition proposing a short-term funding strategy involving convertible notes and grants and a long-term strategic partnership to fulfill the mission of the organization. The three other finalists were HEC Montreal, Sauder School of Business and the DeGroote School of Business.
"Overall, this competition was a great experience, our team worked very well together and throughout the two weeks we spent over 50 hours working on this case. This case was a tough one, but it taught me what it means to have passion and to exhaust every possible alternative before giving up," said fourth year supply chain and human resources double-major Krislie Sutarto. "This competition will also be my last case competition as an undergraduate and it feels good to end on a high note."
In the same week, the Asper undergraduate team represented by Lauren Slegers, An Truong, Mai Ngoc (Cindy) Nguyen, and Denise Huang placed first in the undergraduate division of the Ethics in Action Case Competition hosted by Dalhousie University. This national case competition focuses on ethical leadership in business and challenges students with complex ethical dilemmas. At the same competition, the Asper MBA graduate team represented by Nick Gamble, Alana Moffat, Assad Baker, and Anna Gilfillan placed second in their division.
The Asper School of Business has prioritized experiential education and active learning in their 2019 – 2023 Pursuing our Asper-ations strategic plan. Since Judy Jayasuriya [MBA/14] joined the team as Experiential Learning Lead, the School has experienced a steady increase in podium results at the national and international level.
"Case competitions provide our students with the hands-on experience required to face the rapidly changing environment and the insatiable demand for innovation and thoughtful leadership," said Dr. Bruno Silvestre, Acting Dean and CPA Manitoba Chair of the Asper School of Business. "These results demonstrate the quality of our students, the dedication of our coaches and the benefit of our School's experiential approach to learning."
To end off the run of success over the weekend, on November 20, the Alpine Associates team, represented by Jas Gill, Jennifer Moose, Justin Gillespie, and Tahbit Dewan placed second at the Pivot on Purpose Case Competition. This national competition, hosted by the Haskayne School of Business, centered on reimagining how business models can solve social problems as part of the Pivot on Purpose Summit.
The teams received support in their competition preparation by a number of alumni, community members and Faculty Advisors: Arly Akerstream [MBA/17], Aditya Kedia [MBA/18], Judith Jayasuriya [MBA/14], Howard Harmatz, Bhaumik Ghandi [MBA/19], Trevor Lewarne [MBA/19], Matt Schaubroeck [MBA/17], Tara Flatt [BComm (Hons.)/21], Nicole Zajac [MBA/18], Debra Jonasson-Young [MBA/99], Dave Kernaghan [MBA/01], and Christos Vasilarakis [BComm (Hons.)/14] and Associate Dean, Lukas Neville.
For more information about how to participate in case competitions please visit student experience or contact Judy Jayasuriya, Lead, Experiential Learning at Judy [dot] Jayasuriya [at] umanitoba [dot] ca.