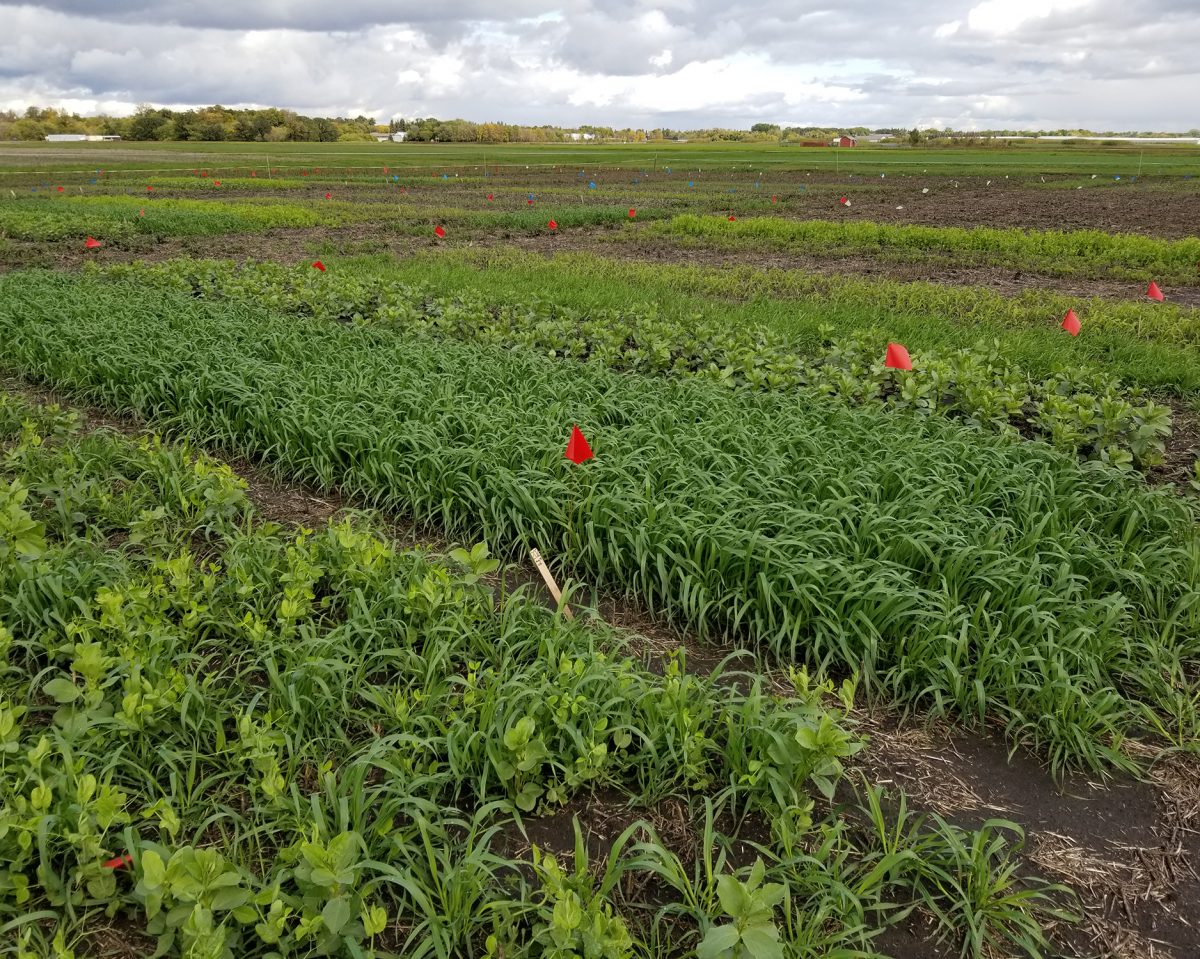 Better Farming Prairies: Cover crop research across the Prairies
February 28, 2020 —
An article by Yvonne Lawley in the February 2020 issue of the magazine Better Farming Prairies featured research being done at the University of Manitoba to study the range of benefits cover crops offer. It reads:
Expanding interest in soil health across the Prairies is driving some farmers to include cover crops in their rotations. Researchers are partnering with these producers to better understand what cover crops can do to improve soil, crop, and environmental outcomes in Western Canada.
Prairie researchers last had a major focus on cover crops for conventional cropping systems during the transition from conventional tillage and fallow systems to continuous cropping and conservation tillage in the late 1980s and into the 1990s. Seed companies and researchers developed low-water-use "green fallow" cover crops for farmers to grow during fallow periods to reduce soil erosion, suppress weeds, and fix nitrogen.
In more recent decades, cover crop research for organic systems was more prevalent. Scientists focused on full-season green manure crops that provide nitrogen for subsequent crops.
Read the full story here.