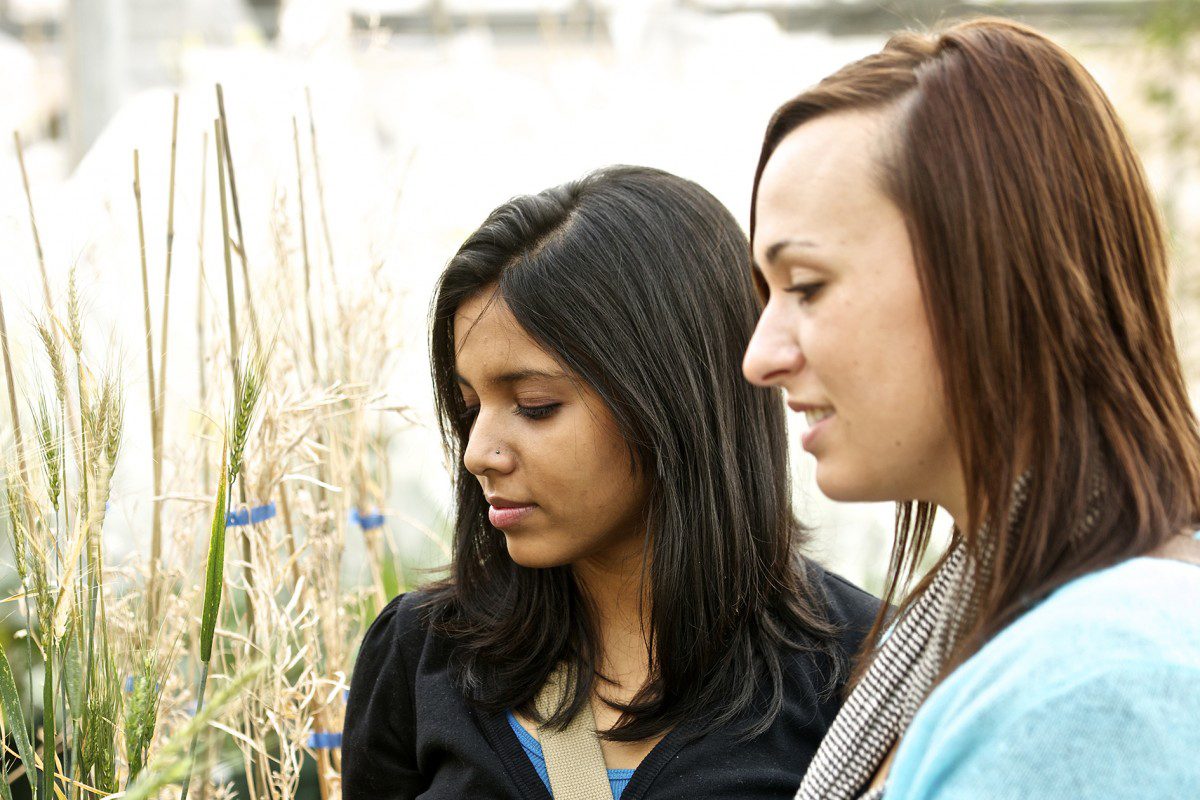 Bell MTS and University of Manitoba launch IoT in agriculture initiative
May 30, 2017 —
Bell MTS today announced a $500,000 contribution to the University of Manitoba's Front and Centre campaign to launch a visionary new initiative: the Bell MTS Innovations in Agriculture Program, providing students at one of Canada's leading post-secondary institutions with opportunities to develop Internet of Things (IoT) technologies for application in agriculture and food sciences.
"As the Canadian leader in communications network and service innovation, Bell MTS fully appreciates the vital contributions our country's top schools are making to technology design and development," said Stephen Howe, Bell's Chief Technology Officer and Executive Vice President. "We're very pleased to work with the University of Manitoba to create this opportunity for students and faculty to develop new and better IoT solutions for a sector that is a mainstay of Manitoba's economy and important to all Canadians."
Enabling broadband access to real-time operational data of all kinds, IoT applications can help improve the production of food resources through managing the location and performance of farm machinery, remote analysis of soil samples, field conditions, seeding rate and crop health, and monitoring of storage and processing operations.
"The University of Manitoba thanks Bell MTS for their support in providing our students with exciting new opportunities to develop and apply leading-edge technology solutions relevant to the agri-food sector," said Karin Wittenberg, Dean of the Faculty of Agricultural and Food Sciences. "Working on IoT solutions within the agriculture, food and nutrition sectors not only offers our students a unique skills development opportunity that will support their future career opportunities, it is critical to the advancement of our agriculture and food economy. It's a perfect match and we are thankful for this visionary gift."
The University of Manitoba is one of Canada's top research institutions and the school's Faculty of Agricultural and Food Sciences delivers specialized training each year to over 1,200 students representing the next generation of leaders in agriculture, food and nutrition.
Agriculture plays a key role in Manitoba's economy. Agricultural production represents an estimated 5 per cent of Manitoba's gross domestic product (GDP) and the sector accounts for an estimated 33,000 jobs in the province.
The $500,000 in funding from Bell MTS will advance student, faculty and public understanding of the potential for advanced communications in agriculture with mentorships, research funding, and access to new co-operative education opportunities.
IoT refers to the real-time exchange of data between physical things. By connecting the physical world through fibre and wireless broadband networks using sensors and other measuring and operational devices, IoT is transforming the way we live and work.
Bell is helping Canadian businesses of all kinds transform with a range of IoT solutions, including top-ranked wireless and fibre networks, hardware, data hosting and applications, which together can enhance performance measurement, operational efficiency and overall productivity while creating new revenue-generating opportunities.
Bell invests almost $4 billion every year in network infrastructure expansion and research and development, more than any other communications service provider in Canada. In 2016, Bell partnered with Nokia on the first Canadian trial of fifth generation (5G) wireless technology, and in April announced the first LTE wireless network in North America capable of delivering Quad Band LTE Advanced (LTE-A) service, offering customers access to the mobile data speeds of up to 750 Megabits per second, the fastest available.
Today's Bell MTS donation supports a pillar of Front and Centre, the campaign for the University of Manitoba. With a fundraising goal of $500 million, this campaign is the largest philanthropic investment in the history of the province. Outstanding student experience has been identified as a priority that will ensure Manitoba's long-term economic, social, and cultural vitality.
Research at the University of Manitoba is partially supported by funding from the Government of Canada Research Support Fund.