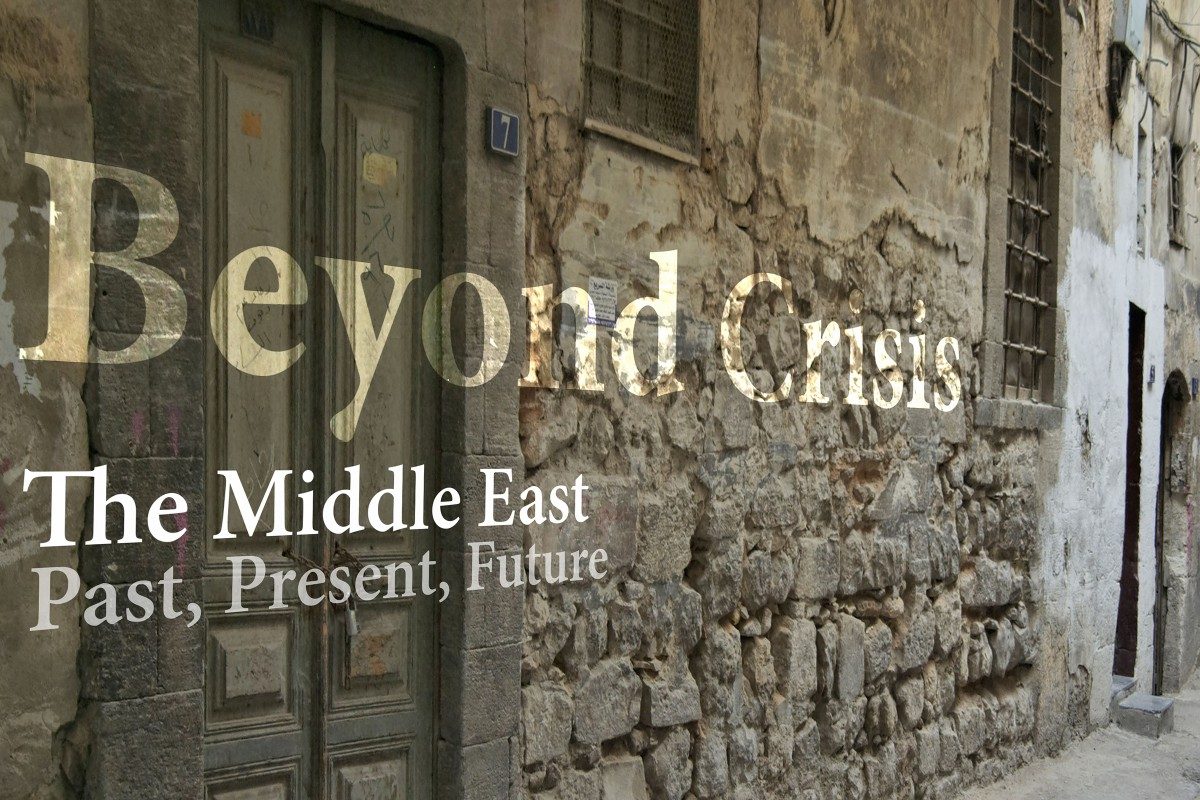 Being young, being Arab, in an age of revolution
First lecture in the Beyond Crisis event series featured acclaimed author Juan Cole
December 6, 2017 —
When thinking of political crisis, one doesn't have to look far to find examples in the Middle East. Violence, political upheaval and civil war in Syria, Iraq, Yemen and beyond may come to mind. With many different issues at play, focus can be hard to find. There are countless stories in the news about displaced people, including refugee families who come to Winnipeg. There are also geopolitical forces to break down, for example the so-called proxy-wars between Iran and Saudi Arabia.
How does one make sense of it?
Jennifer Dueck is trying to do just that through an event series titled, Beyond Crisis: The Middle East Past, Present, Future.
As an assistant professor of History and the Stephen A. Jarislowsky Chair in the Modern History of the Middle East and North Africa, Dueck's research deals with the 20th century cultural and political history of the Middle East in a transnational context, including themes of youth, cuisine, imperialism, and migration.
"Beyond Crisis seeks to engage Winnipeggers by organizing local events including public panels and presentations to explore Middle East & North African historical and contemporary issues ranging from those cultural, political, to societal in nature," says Dueck. "My goal in launching this series is to help us understand the human experience of living in this region, and to unpack the histories that have led to where we are today," says Dueck.
The series features visiting historians and other scholars, as well as occasional films. The first event in the series will be a free public talk from acclaimed author and renowned University of Michigan history professor, Juan Cole. He will discuss why young people are important in the Arab world today.
"In 2011, globalized millennials of the Arab world were instrumental in catalyzing a wave of revolutions across the region," says Dueck. "As many of those revolutions failed in the years since, where has that left the youth, who still constitute a massive demographic bulge? Juan Cole's talk will address the ways in which Arab youth represent something different: they communicate and think in new ways about the problems and opportunities of their region."
The talk will be followed by a question and answer period.
What: Beyond Crisis: The Middle East Past, Present, Future presents:
Being Young, Being Arab, in an Age of Revolutions: Arab Youth Politics since the 2011 Uprisings a public talk by Juan Cole
Where: The Canadian Museum for Human Rights, 85 Israel Asper Way
When: Monday, December 11, 2017
Time: 5:15 p.m.
Juan Cole is the Richard P. Mitchell Collegiate Professor of History at the University of Michigan. He has published widely about the politics of Egypt, Iran, Iraq and South Asia. His expertise and commentary has been widely broadcast, with regular commentary on PBS News Hour as well as appearances on ABC Nightly News, Nightline, the Today Show, Charlie Rose, Anderson Cooper 360, Rachel Maddow and the Colbert Report. The U of M Department of History welcomes Dr. Cole to Winnipeg to discuss themes from his 2014 book, The New Arabs: How the Millennial Generation is Changing the Middle East.