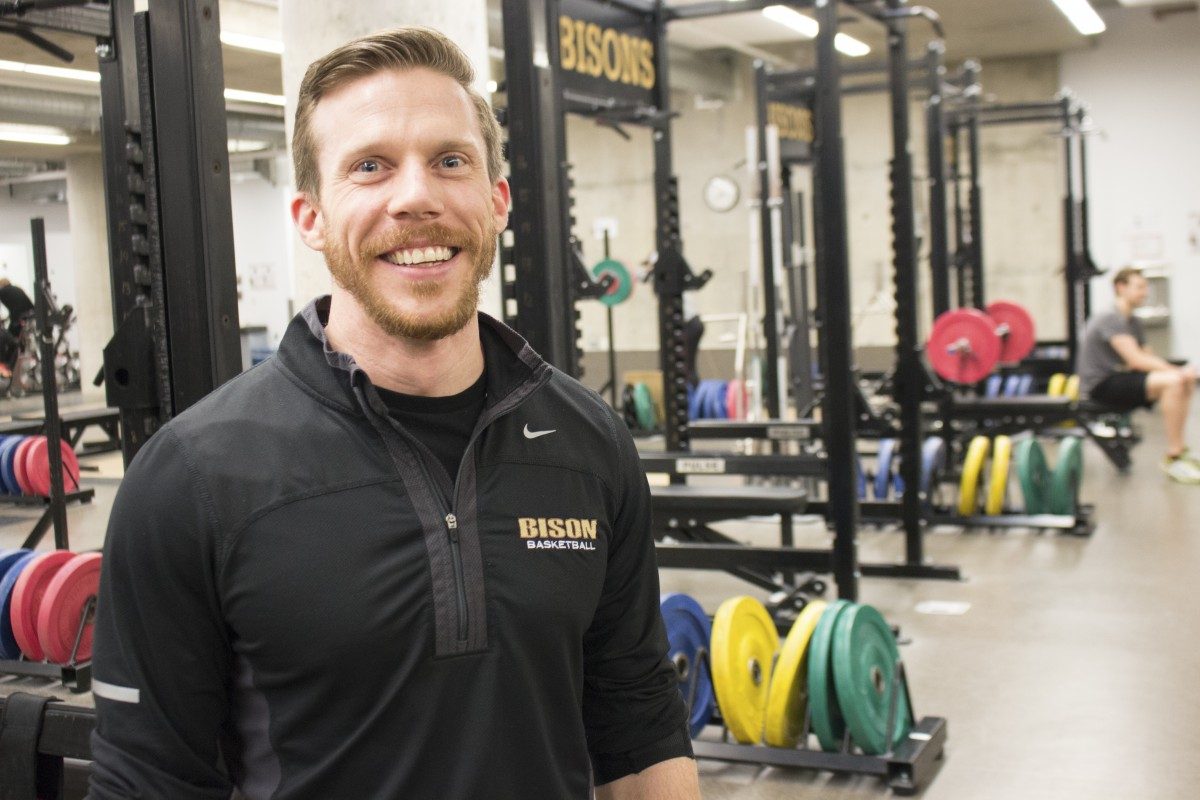 An added benefit to giving
March 21, 2017 —
If you can help someone, you help. That, in short, is the moral compass Shawn Preston has been taught to follow.
Preston is a strength coach for Bison Sports. He's not an alumnus – he graduated from University of Maine – Presque Isle, and Old Dominion University – and he's only been working here for two years, yet he already supports a scholarship for Bison Athletes, because he can.
"The money goes directly back to a scholarship for varsity athletes. My job is to take care of varsity athletes, so if there is something I can do to assist in that, you know, why not," he says. "It's not like it's a massive contribution or anything. It's just a portion of salary that comes off of each paycheck and I think it's something everyone can do."
Preston supports a scholarship in the name of Coleen Dufresne, who served this university for 32 years, retiring as Athletic Director in August 2016.
"Even though I have only been here two years and worked with Coleen for one of them, she was a huge part of me coming here. So I felt it was a good act of service to put that money out there to represent her name," Preston says.
Preston also sees an added benefit to giving: the varsity athletes he supports will advocate for the program, getting the attention of other high-caliber student athletes whom Preston can train, and support, and watch succeed. The same principal can apply to any student in any field of endeavour, he says.
Preston has taken his place, front and centre. Join him. Click here to support students through the Front and Centre campaign. Read more about how you can make an impact here.
Questions? Please contact Sana [dot] Mahboob [at] umanitoba [dot] ca