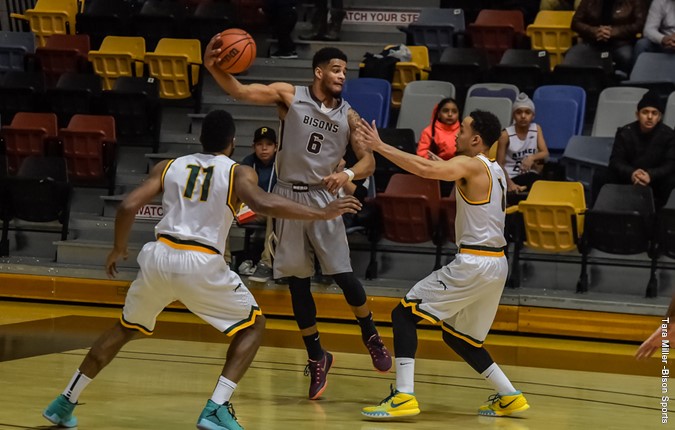 Basketball home opener
U of M Bison basketball teams have home openers this weekend
November 9, 2016 —
The University of Manitoba Bison men and women basketball teams debut at home this weekend at Investors Group Athletic Centre.
The men are 1 and 1 on the season so far after splitting their weekend series in Calgary last week. Bison fourth-year guard and forward Keith Omoerah returns to the herd after a strong 2015-16 season. He is projected to be a spark plug as a starter at multiple positions and should continue to be one of the rising stars in the very competitive Canada West men's basketball.
Fifth-year guard Ilarion Bonhomme and forwards Jonathan Alexander and Brett Jewell along with fourth year forward Joey Nitychoruk plus rookies James Wagner, Raj Sidhu, Dharmjit Dhillon and Cameron O'Hara are also expected to be strong contributors to the team.
The men play at 8pm Friday and 6pm Saturday.
One of the youngest women's basketball team not only in Canada West but also in U Sports will remain very young as the Manitoba Bisons women's basketball team have suffered four injuries that required surgery prior to the start of this season. The women will have to rely on a team with only one fifth-year player and six rookies along with three sophomore players on the 14-player lineup.
The Bison women look to improve on their 0 and 2 record with their first win at home, and first home game, Friday at 6pm and Saturday at 4pm.
For more information, visit GoBisons.ca.