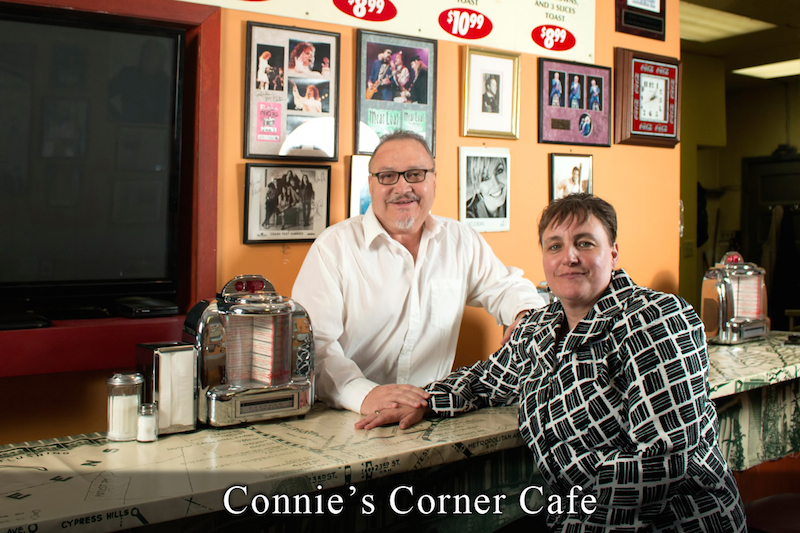 Awarding excellence in Aboriginal business leadership
June 12, 2015 —
Chief Peguis Investment Corporation and Connie's Corner Café will receive Excellence in Aboriginal Business Leadership Awards (EABLA) on October 8.
Chief Peguis Investment Corporation, an investment arm of Peguis First Nation, will receive the Excellence in Aboriginal Business Leadership Award. Connie's Corner Café, a community-oriented restaurant on Main Street in Winnipeg, will receive the Excellence in Aboriginal Small and Medium Enterprises (SME) Award.
Now in its eleventh year, the EABLA gala is one of Manitoba's most prestigious events for honouring Aboriginal business leaders. The event is hosted by Aboriginal Business Education Partners (ABEP), a community of First Nations, Métis and Inuit students pursuing Bachelor of Commerce (Honours) degrees at the University of Manitoba's Asper School of Business.
ABEP Director Peter Pomart says, "The stories of our award recipients' challenges and accomplishments inspire our students, and encourage them as they explore their own potential as future business leaders." Proceeds from ticket sales to the gala support ABEP programs and initiatives.
What: 11th Annual Excellence Aboriginal Business Leadership Awards
When: Thursday, October 8, 2015
Networking Hour: 5:30-6:30 p.m.
Awards Dinner Ceremony: 6:30-9 p.m.
Where:Fort Garry Hotel, 222 Broadway, Winnipeg, Manitoba
For tickets to this event, call Silvia Castillo at 204.474.7401 or email abep [at] umanitoba [dot] ca.
For more information, please contact Judy Wilson, Asper School of Business, Marketing and Communications, at 204-474-8960 or Judy [dot] Wilson [at] umanitoba [dot] ca.
Chief Peguis Investment Corporation
Chief Peguis Investment Corporation (CPIC) was created from the mandate of Peguis First Nation's Comprehensive Community Plan. The community developed it with input from approximately 600 members, including 200 youth.
Since June 2012, CPIC has focused on strategic investments to provide a rate of return to the membership of Peguis First Nation. These investments span five key areas: retail, wholesale, residential, commercial and philanthropic activity.
CPIC has recently acquired an existing office building and land located at 1075 Portage Avenue in Winnipeg. The office complex is a premiere professional business centre located on reserve land in the heart of the city. It will house 22 professional tenants in 69,112 square feet of modern office space.
Two alumni from the Asper School of Business and Aboriginal Business Education Partners hold key positions at CPIC: Whelan Sutherland [BComm(Hons)/06] is Chief Executive Officer, and Rob Magnusson [BComm(Hons)/96] is Chief Financial Officer.
"I was pleasantly surprised and honoured for Chief Peguis Investment Corporation to win this award," says Sutherland. "It took a great deal of time, effort, and support to create CPIC. Over the past two and half years, we have worked hard to create opportunities for our community, and this award signals that we are on the right track."
Connie's Corner Café
Connie's Corner Café has been a vital business member of Winnipeg's Main Street community since 1997 and is supported by a wide base of loyal customers. In addition to offering home-style meals at reasonable prices, the café has acted as an entertainment hub that offers coffee house-style concerts by local acts.
"We are deeply humbled by this recognition," says Connie Chartrand, owner of Connie's Corner Cafe. "We have always measured our success by the staunch loyalty of our patrons and our community."
Co-owner Bob Chartrand, known throughout the community and beyond as a blues/country rock singer-songwriter, adds, "Like many entrepreneurs, we invested our resources in this business on a leap of faith. We learned that simple kindness, treating the customer is our best critic, and engaging the goodwill of our community have helped our business grow."