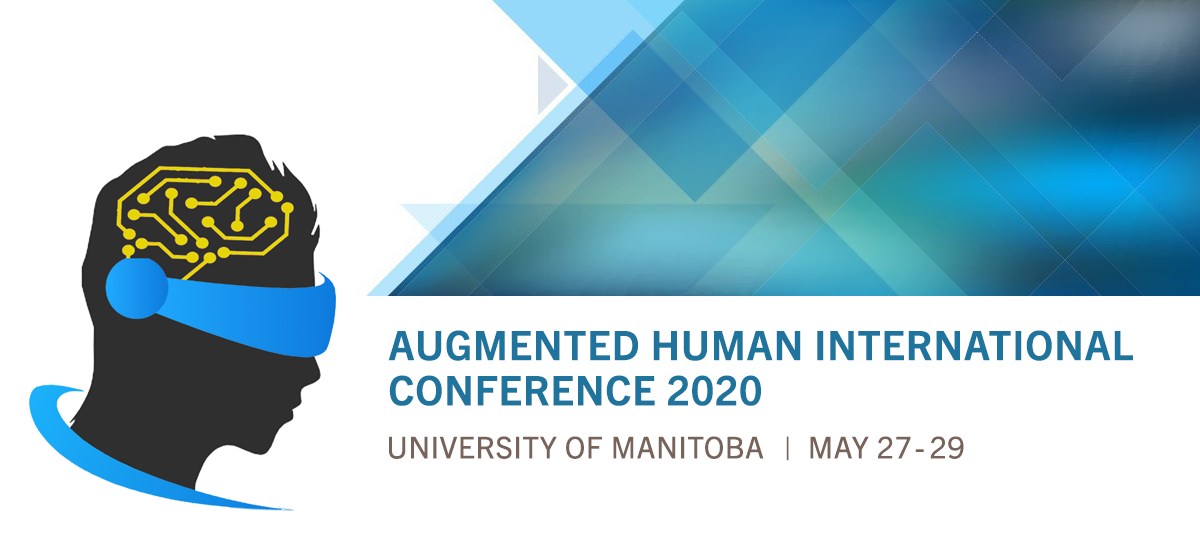 Augmented Human conference moves online due to COVID-19
April 9, 2020 —
An international event focused on improving human capabilities and quality of life through the use of science and technology will take place May 27 – 29, moving to an online format for the first time in its 11-year history. The Augmented Human International Conference was originally scheduled to take place at Fort Garry campus, marking the first time it would be held in Canada.
The event will include presentations from speakers from universities and companies across Canada, the U.S., Asia and Europe.
"Given the global COVID-19 pandemic we are experiencing and physical distancing requirements, we have decided to move online," said Dr. Amine Choukou, assistant professor in occupational therapy at the College of Rehabilitation Sciences, Rady Faculty of Health Sciences. "We're excited about the opportunities for engagement going virtual presents. One of the advantages is non-presenting attendees are now welcome from around the world."
Choukou is global co-chair of the conference, along with Redha Taiar from the University of Reims Champagne-Ardenne in France. Pourang Irani, associate dean, undergraduate studies at UM and Canada Research Chair in Ubiquitous Analytics is program co-chair, along with Jean-Marc Seigneur from the University of Geneva in Switzerland.
Choukou said the conference will spotlight how virtual reality, robotics and smart home technology are playing increasingly important roles in medicine, occupational therapy, physical therapy, kinesiology and other health-related fields.
"Emerging technologies are transforming the way we live," said Choukou, who leads a smart home project at the College of Rehabilitation Sciences. "Smart home solutions make it possible to connect scientists, clinicians and patients all together in the same place at the same time. As a society, we need to discuss the resources involved and the ways to make information sharing safe in order to move initiatives like this forward in a meaningful way."
Dr. Rory A. Cooper, a professor with the University of Pittsburgh's Department of Rehabilitation Science and Technology, will open the event with a keynote address. Cooper, who was paralyzed from the waist down while serving in the U.S. military in 1980, won a bronze medal in Paralympic Games in Seoul, South Korea in 1988. He has invented several advanced mobility devices and assistive technologies, including a stair-climbing wheelchair and a smartphone app to control power wheelchair seating.
"Dr. Cooper is very influential in the field of rehabilitation technology as an engineer and an academic," Choukou said. "He's doing meaningful work with veterans in the United States and he is bridging the gap between engineering and rehabilitation sciences."
To register, or for more information, visit augmentedhuman.ca.