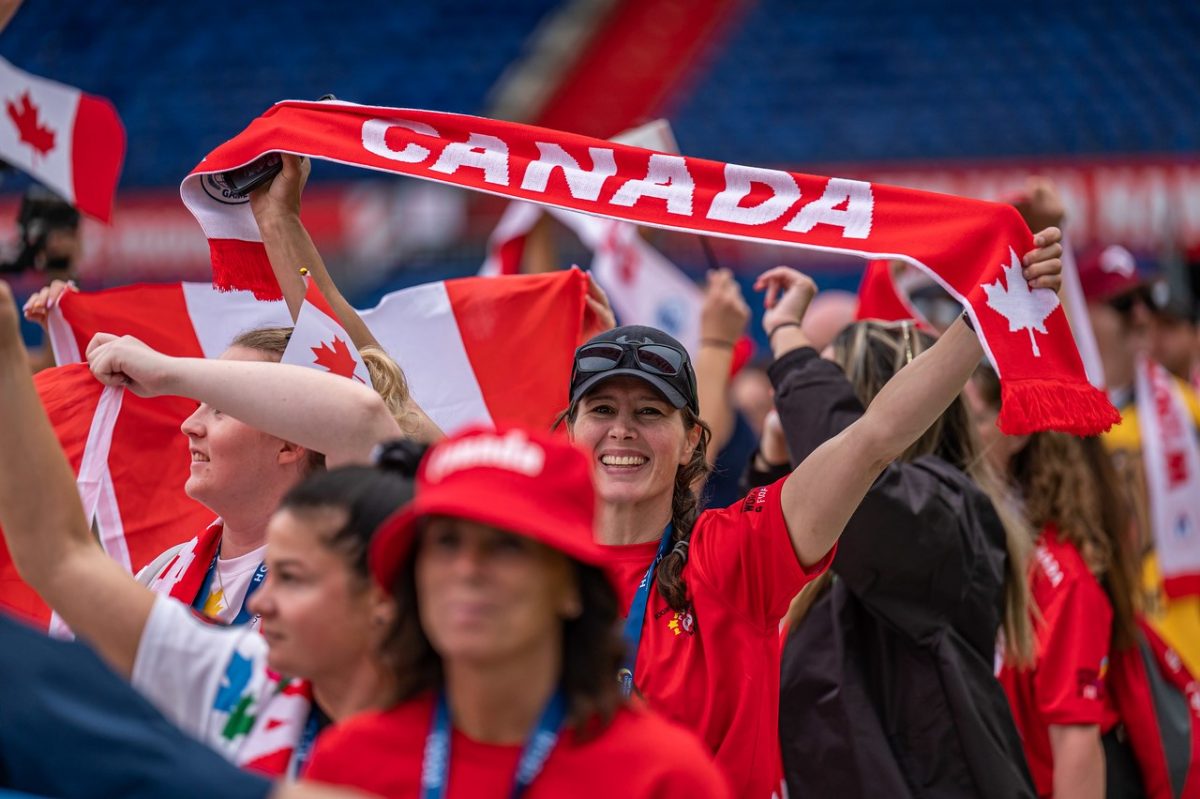 Athletes from around the world coming to Fort Garry campus July 28-August 6
Everything you need to know about the World Police and Fire Games
July 25, 2023 —
Every year, UM rents space to approximately 80 sporting events and this year, between July 28 and August 6, four sites on the Fort Garry campus will play host to key events at the 2023 World Police and Fire Games (WPFG), including Toughest Competitor Alive, Basketball 3×3 and 5×5, and Track and Field.
"We are so thankful that the University of Manitoba has opened its state-of-the-art facilities to the Games for some of our most popular sports. Knowing that we have this premier venue it will deliver a fantastic athlete experience," says Mike Edwards, Chief Operating Officer for the Games, who also added that off-duty firefighters, police, first responders, paramedics, corrections officers will not be in uniform, but coming as athletes from more than 60 countries from around the world.
WPFG will feature 63 sports at venues across the city including The Forks, which will also be the home of the athlete's village and entertainment venues. Events on UM's Fort Garry campus will be at the Frank Kennedy Centre, Active Living Centre, the Investors Group Athletic Centre and the University stadium.
Organizers say they want to ensure the Games are inclusive and appropriately acknowledge Indigenous Peoples, cultures, and customs. They created an Indigenous Advisory Committee to align with the Truth and Reconciliation Commission of Canada's Calls to Action 87-91: creating sports programs that are inclusive to Indigenous communities, including Indigenous culture and ensuring proper representation and observance of Indigenous protocols at sporting events.
"I'm pleased to see the Games putting Reconciliation into action by including elements of Indigenous design in official branding, including cultural aspects and representation to opening and closing ceremonies and really working to ensure that the Indigenous community feels accepted, safe, and comfortable in the spaces created by the Games," said Barb Nepinak, in June. Nepinak is an Elder, member of Pine Creek First Nation, recipient of the Order of Manitoba, Board member and member of the Indigenous Advisory committee for the Games.
All event sites are open to the public and spectators, but UM recognizes some people may not feel comfortable with WFPG at UM. Tina Chen, Executive Lead (Equity, Diversity and Inclusion) says people need to know there are open spaces available to staff, faculty and students.
"Migizii Agamik – Bald Eagle Lodge, the Indigenous Student Centre at UM, is open during the summer months and we want to remind students, staff, and faculty that there are supports available across the Fort Garry and Bannatyne campuses and online year round," says Chen.
Around 200 athletes and spectators are expected to be on the Fort Garry campus over the 10-day period.