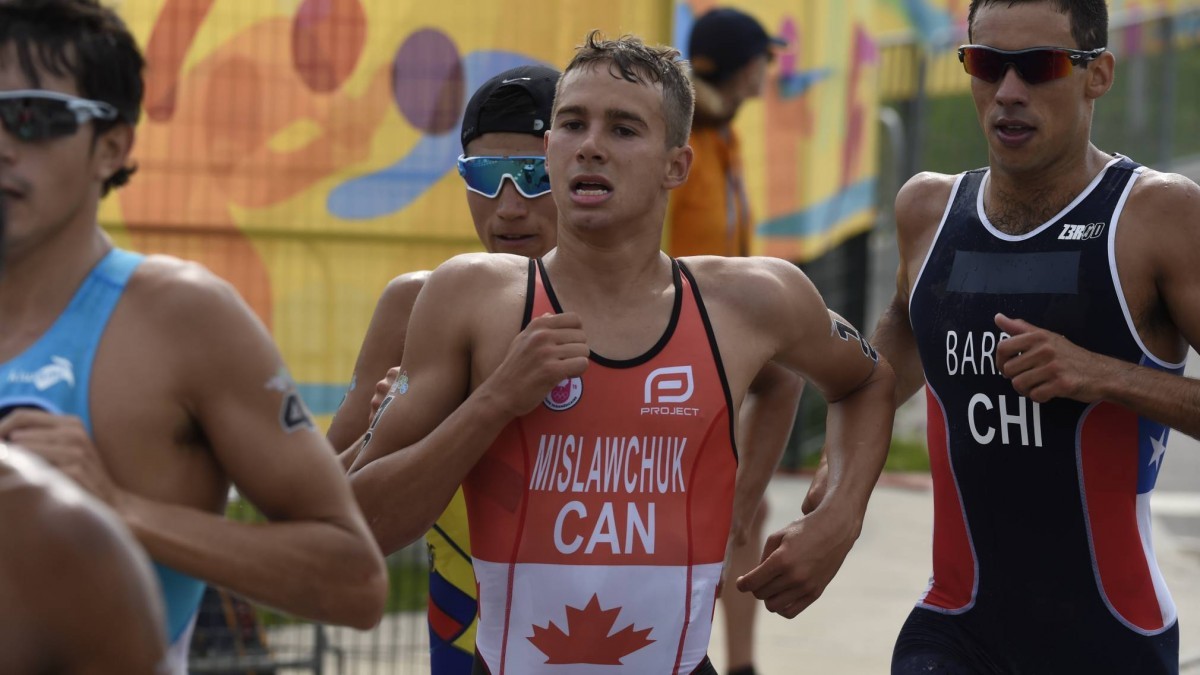 Asper's Olympic triathlete places 15th
August 19, 2016 —
Asper student and triathlete Tyler Mislawchuk has placed 15th in the Men's Triathlon at the 2016 Summer Olympics in Rio De Janeiro.
His nomination to Triathlon Canada's Men's Olympic Team was an incredible honour for the 21-year-old, in part because triathlon is a sport where older athletes traditionally excel.
Mislawchuk says balancing athletics and academics has been no easy task.
"I train approximately 30 hours a week. Add in all the physio, massage, data entry, emails and meal prep, and there isn't much room left in the day."
The finance major took a break from his academic studies in 2014 in order to commit full time to his athletic training.
"I had the opportunity to train with [Triathlon Canada Coach] Jamie Turner in an international high performance training group based out of Australia in the winter, and Spain in the summer. I told myself I'd go for 12 months, then reevaluate. I saw major gains in my performance and started to realize Rio was a realistic goal."
Mislawchuk competed in his first triathlon when he was 15 after watching Simon Whitfield win silver for Canada at the 2008 Summer Olympics in Beijing. After Rio, he says his next goal will be to return to finish his degree.
"I really enjoyed being part of the Asper program and believe a business degree will be the perfect complement to my sport background, when the time comes. Combining the two would be a dream come true."
Mislawchuk isn't alone in representing the Asper School of Business in Rio. He's joined by Triathlon Manitoba Official Kelly Mahoney, who has been selected by the International Triathlon Union as one of only two Canadian triathlon officials to work at the Rio 2016 triathlon event. Mahoney is director of the Asper School's Career Development Centre.
Read more:
http://www.cbc.ca/news/canada/manitoba/tyler-mislawchuk-mens-triathlon-1.3726123