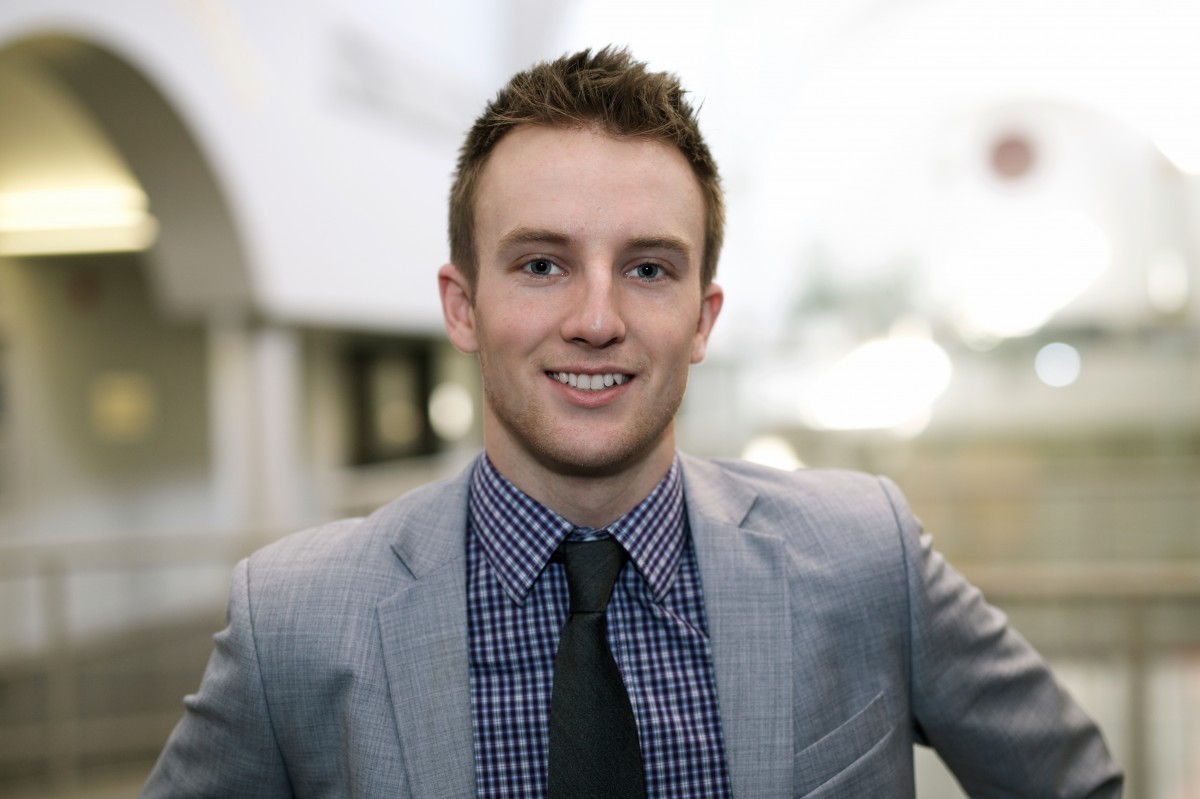 Asper's Future40
March 23, 2015 —
One Asper student and three Asper alumni were recently recognized on CBC Manitoba's Future40 list of young Manitoban leaders, builders and change-makers:
TRAVIS DREGER started two businesses while finishing his degree at the U of M's Asper School of Business. The 22-year-old created Quality Concepts last year. The company builds screened-in areas for homes to keep bugs out. His second business, Passages.life, is an online service that improves the way people are remembered online when they pass away.
MATT ERHARD [BComm(Hons)/05] took over ownership of Summit Search Group, a professional recruitment and executive search firm, at the age of 29. Within the first year of ownership, he was able to grow the business and place well over 50 candidates in successful roles with new organizations.
CHRIS LOEWEN [MBA/12] is a venture developer at Protegra and founded the site ourbutterfly.com, an online service that connects youth, volunteers, mentors and donors to see youth ideas developed in the community. He's also volunteered with CEO Sleep Out, Resource Assistance for Youth's coldest night of the year campaign, and is the director of the C.P. Loewen Family Foundation.
ANDI SHARMA [M.P.Admin/13, BComm(Hons)/10] helps Manitobans deal with food security issues including helping families get access to culturally appropriate, affordable and healthy foods. She works for Manitoba's Northern Healthy Foods Initiative, which helps Manitobans deal with food security issues. She is also an established researcher who works on new funding models for advancing food security.
Congratulations Travis, Matt, Chris and Andi. The Asper School of Business is proud of your achievements!