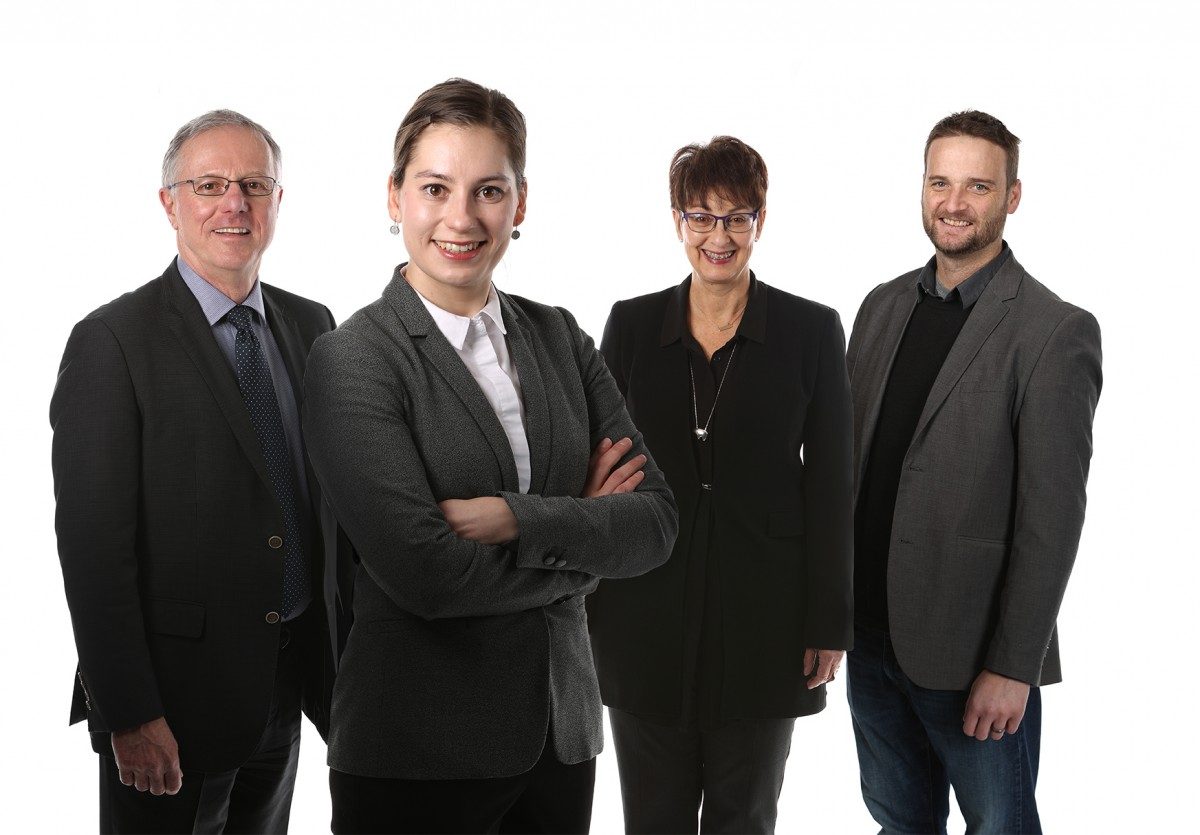 Asper student receives G. Clarence Elliott Fellowship
January 31, 2018 —
Anastasia Sizykh, a PhD student at the Asper School of Business, has been named the 2018 recipient of the prestigious G. Clarence Elliott Fellowship.
Each spring, eligible candidates are interviewed by the G. Clarence Elliott Fellowship Selection Committee consisting of Mr. Steve Demmings, Ms. Elizabeth Marr and Mr. Corey Greenham. All three are graduates of the University of Manitoba.
Mr. Demmings says the committee was impressed by Anastasia's commitment to innovative research and by her desire to learn as much as possible about Canadian culture and business. "Her enthusiasm to fully embrace Canadian opportunities was an inspiration."
Anastasia's research focuses on employee well-being and the small things that have a large impact on employee health and safety, including habits and mindfulness.
"When I talk about mindfulness, I don't mean it in the way many of us are used to hearing about it, in connection with Eastern philosophy, spirituality or meditation," she explains. "I'm looking at ways to help employees apply vigilance, attention and sustained awareness to how they work."
Anastasia's research fuses management, psychology and sociology. She received a BA in sociology from the National Research University's Higher School of Economics in Moscow, Russia, where she grew up. Her decision to research mindfulness was driven by recent trends in management literature, as well as her own conversations with organizations looking to improve employee well-being. Later this year she'll present the results of her work in her dissertation. Upon completion of her PhD, she hopes to work directly with organizations, providing training sessions and exercises that help employees focus on aspects of how they work, and building new habits that make safer, more productive ways of working automatic. She'll continue her research as an assistant professor at the University of Lethbridge.
Anastasia's youth, savvy and ability to embrace Canadian culture also contributed to the committee's decision to award her the fellowship.
"I fell in love with Canada immediately," Anastasia admits. "It was the attitude of all the people I met — always smiling and willing to help someone they didn't know. It was such a positive place."
She credits the U of M Tennis Club with helping her work off the pressure of working on a PhD and building friendships, as well as providing a link back to her home. "I've played tennis since I was seven and the racket was bigger than I was."
However, if you'd asked her as a child what she planned on doing with her life, her answer would have included neither tennis nor academic research.
"I wanted to be an interpreter, traveling the world, talking to people and hearing their stories. But my father, ever the practical businessman, encouraged me to specialize, which led to sociology and my interest in how people live in society. It's a beautiful discipline, but very abstract, and studying management like this is a way for me to apply what I know to real-world challenges and see the solution unfold."
About the G. Clarence Elliott Fellowship
Mr. Elliott was a former Vice-President and Treasurer of the Great-West Life Assurance Company. He was a pioneer in real estate investment. In the 1940's he began to build an institutional real estate and mortgage portfolio for the company. He played an instrumental role in developing joint venture and business relationships with many companies that became Canadian corporate leaders; including Bentall Properties, Cambridge Leaseholds, Equitable Real Estate, Kenair Apartments Ltd., Larkspur Foundation, Oxford Development Group Inc. and PCL Constructors. Mr. Elliot possessed the ability to identify the unique skills of people and for nurturing the best in talent. In 1994 a group of colleagues who had the good fortune to work with Mr. Elliott decided to develop a legacy project in his name. Steve Demmings, former CEO of the Thunder Bay Community Economic Development Commission; Gillian Ewing, Assistant Vice President of Harris Private Banking; and Mr. Ernie Johnson, former Associate Treasure of Great-West Life were instrumental in founding the G. Clarence Elliot Fellowship. Each was also a former employee of the Great-West Life Assurance Company; all felt deeply indebted to Mr. Elliott for his mentorship, his friendship, his kindness and his humility.
The fellowship is available to full-time students in either a master's or doctoral program in Agricultural Economics (Faculty of Agricultural and Food Sciences), Architecture (Faculty of Architecture), Business Administration (Asper School of Business), City Planning (Faculty of Architecture), Economics (Faculty of Arts) and Statistics (Faculty of Science). Preference may be given to students who grew up in a geographic area outside a major urban centre (as Mr. Elliott's roots originated in rural Saskatchewan), candidates who demonstrate strong academic leanings, and who have a commitment to "community".
Since its inception in 1994, the G. Clarence Elliott Fellowship has made awards to 56 University of Manitoba students.
Candidate interviews for the G. Clarence Elliott Fellowship will be conducted in April 2018.
For more information about the G. Clarence Elliott Fellowship, or to apply, please visit umanitoba.ca/faculties/graduate studies/funding/elliott.html