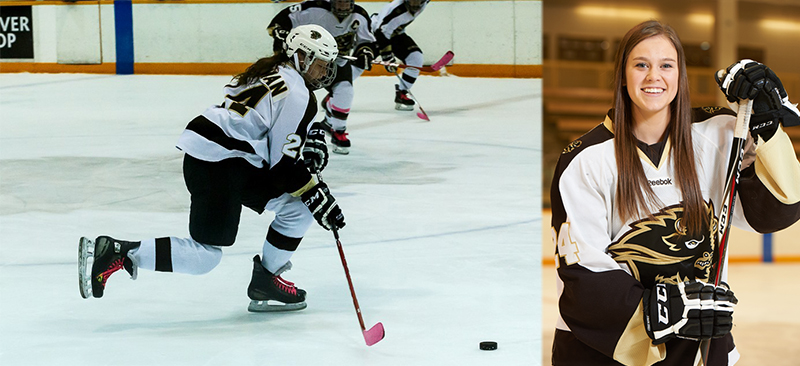 Asper student joins Team Canada women's hockey
October 17, 2016 —
Canadian Interuniversity Sport (CIS) announced on October 7 that Asper student and Bison women's hockey player Alanna Sharman will join the Team Canada squad at the 2017 Winter Universiade. This year's games take place in Almaty, Kazakhstan from January 29 to February 8. Sharman will be joined there by fellow Bison women's hockey player Erica Rieder.
This is the first time Sharman been selected to a Universiade roster. According to GoBisons.ca,
Sharman, 20, is a first time captain, as a rotating alternate captain, in her third year at Manitoba in the 2016-17 season. The 5'8″ forward finished seventh in Canada West scoring with 22 points (10g, 12a) while playing in all 28 conference regular season games in 2015-16. The Winnipeg native was 2014-15 CIS and Canada West Women's Hockey Rookie of the Year. She averaged over a point a game in her two year CIS career with 59 points (27g, 35a) in 56 conference regular season games.
For more info, visit http://gobisons.ca/news/2016/10/7/bison-erica-rieder-and-alanna-sharman-named-to-2017-winter-universiade-canadian-womens-hockey-team.aspx