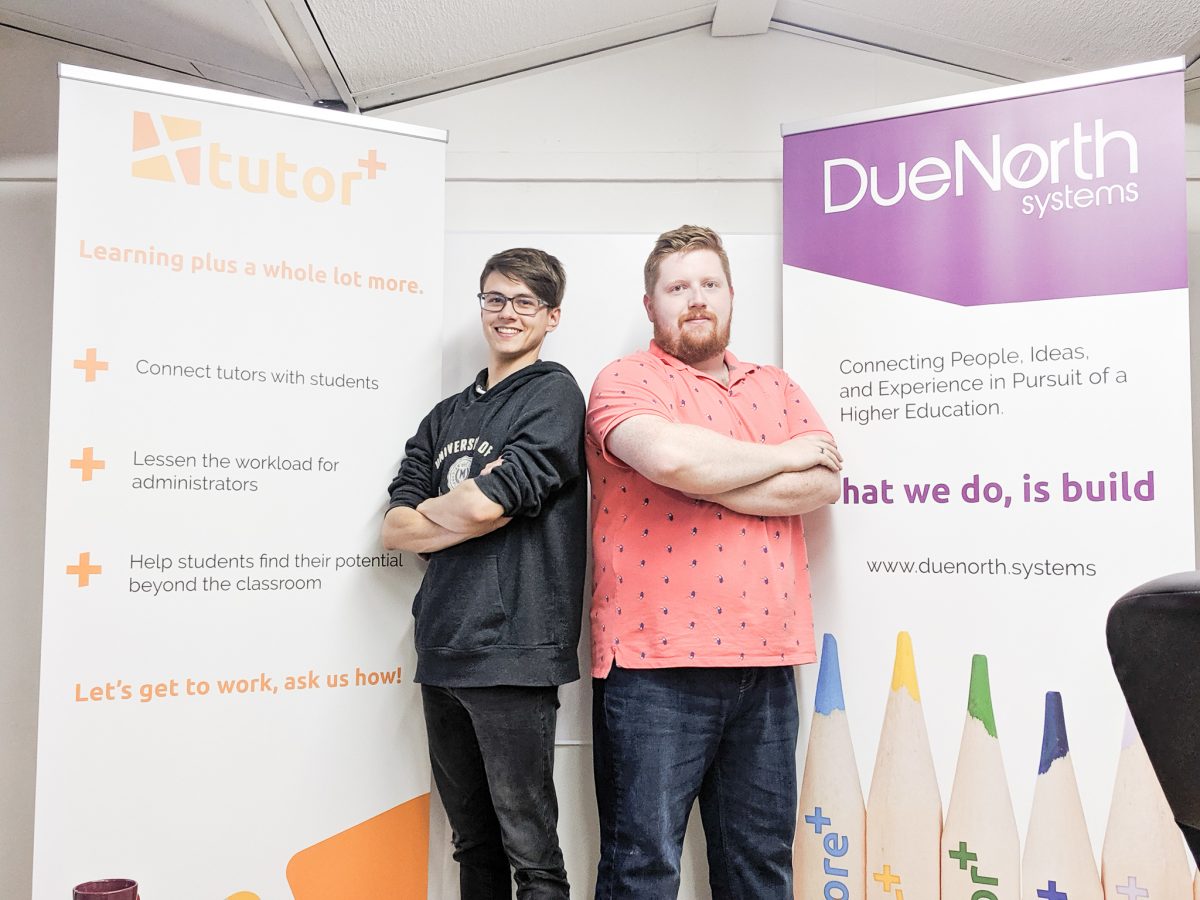 Asper student Jared Kozak on finding your niche as an Indigenous programmer
June 19, 2019 —
Asper undergraduate student Jared Kozak started working with technology in high school, when he offered to build a system to book tutors for his school district's peer tutoring program. Kozak started to get a hang of building and the system began to shape up. It was then that Kozak realized he had a real interest for programming.
"By the time I got to the computer science course at my school I was showing my teacher new things and constantly improving my programming skills. I learnt by making my own opportunities and driving my own path. That is the best way of being successful and, even today, I'm constantly trying to find new opportunities to learn new things and meet new people."
Kozak found his niche through seeking opportunity, but for many Indigenous high school students, they may not see themselves fitting into a technological environment.
This is the aim of programs such as the Shaw New Venture Camp in Entrepreneurship and Innovation, a fully-funded camp for Winnipeg Indigenous high school students to foster an interest in business and technology.
Kozak, who is involved in Asper's Indigenous Business Education Partners program, founded his own tech development company, DueNorth, while he was attending the Asper School of Business. The start-up aims to bridge the gap between teaching and learning by using innovative technologies to decrease screen time and increase the time people spend making meaningful face-to-face interactions.
The student met his co-founder, James Warren in the naval reserves. They had their first meeting in a small coffee shop three years ago and have been bouncing ideas off of each other ever since.
"This is why events like the Shaw New Venture camp are fantastic, because you'll be working with a team that may have differing opinions than you, and your colleagues' opinion may differ from yours, but you'll come out of that conversation learning more than you did when you entered it," says Kozak.
Careers such as mobile app developers have a projected future growth rate of 57% through 2020. By 2020, it is also projected that 20% of Manitoba's population will be Indigenous. This presents an opportunity for the growing population of Indigenous university students to find a niche in these growing and important roles. Future businesses will be looking for their perspective.
"If you only look for mentorship or guidance from one place, you'll only ever get one opinion, and a successful business needs guidance for many different areas, perspectives, and people. The best thing I ever did was find someone that isn't afraid to disagree with me. This camp will provide you with an excellent opportunity to find those differing opinions and give you a huge jumpstart in your journey."
The Shaw New Venture Camp in Entrepreneurship and Innovation is a fully-funded camp where Winnipeg Indigenous high school students will help foster an interest in business and technology. Through guided workshops held by university instructors, students will learn how to build and market and app. The camp will run from July 8-12, 2019.
President and CEO of Ogoki Learning Inc., Darrick Baxter, will guide the students through the app development process. Baxter founded Ogoki Learning Inc. in his basement in 2015, with only his laptop and iPad. Today, Baxter is North America's leading technologist in the field of language revitalization and delivered a popular 2015 TEDxWinnipeg talk on innovation. Ogoki Learning Inc. has about 180 apps in the app stores and was featured on the front page of Apple iTunes nine times, which is more times than any other company in Canada.
Click here for more information and to apply.