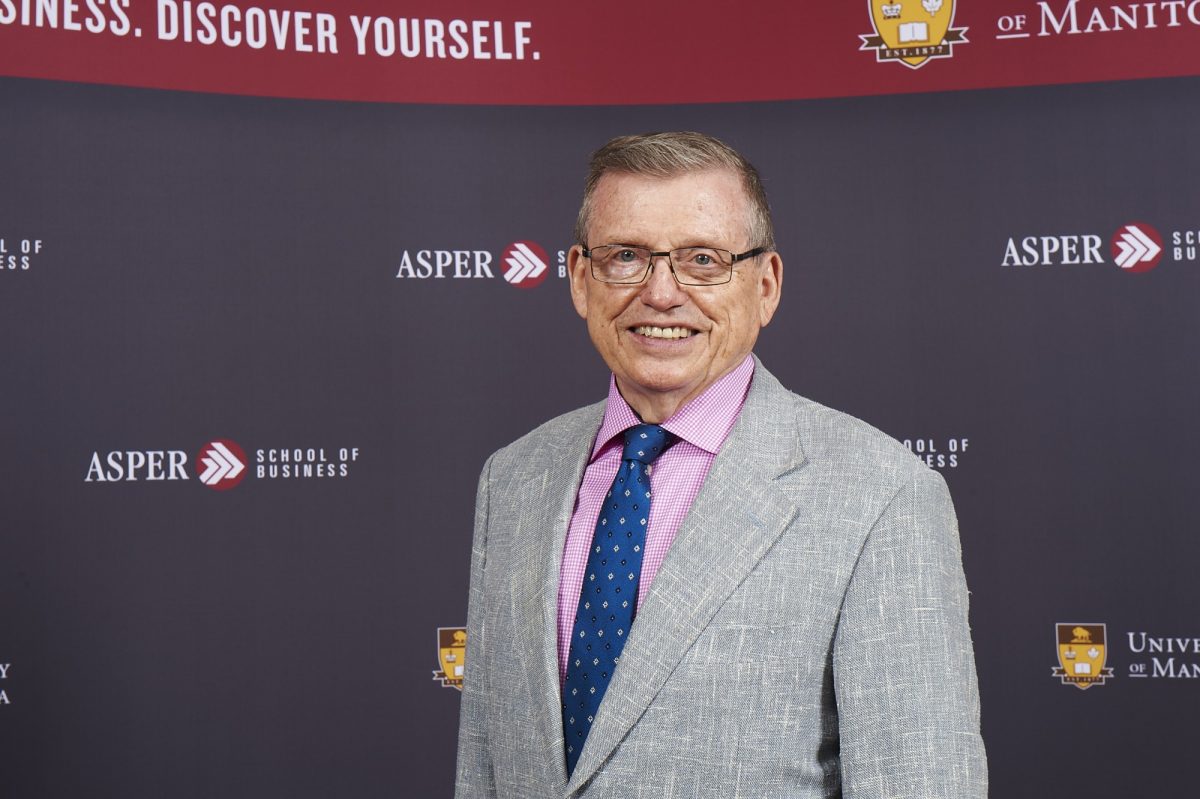 Asper School of Business mourns passing of long-time teacher and colleague
September 8, 2022 —
Beloved Asper School of Business teacher and colleague, Brock Cordes has passed away peacefully after a courageous battle with cancer on August 14, 2022. Brock's obituary can be read here.
Brock's career as an entrepreneur spanned a wide range of industries, from hospitality to publishing, and he shared his insights and knowledge with his students over nearly three decades in Asper classrooms. The impact he had on those he taught and those he taught alongside is immeasurable.
Brock was someone who shared his time and talents generously with his colleagues and helped generations of new Asper faculty as they arrived in Winnipeg. He was a fixture at events and talks and always had an interesting question or observation to share. A collegial departmental citizen and memorable personality, Brock was a source of energy and enthusiasm to all those around him.
Outside of his career at Asper, Brock gave back in many ways by donating his time to boards and agencies associated with his interests in flying, music and the community. He was a member of the of the Winnipeg Flying Club Board of Directors for 19 years, serving as President, Director, VP and Secretary during that time. He also sat on the Board of Directors for the Manitoba Conservatory of Music & Arts, First Presbyterian Church, Norwood Credit Union, Campus Credit Union, Red River Co-op and the College Housing Co-operative.
Brock graduated with an MBA in marketing from the University of Oregon and a BA in political science from the University of Alaska. Prior to his university career, he served in the military for four years with the United States Navy and United States Marine Corps.
He will be deeply missed by his wife of 56 years, Georgia, his daughter Erika and son Trevor (Carrie) and grandchildren April, Gabriela, Merlin, and Verity. Brock will also be missed by the thousands of students who benefitted from his wisdom, and by all his colleagues at the Asper School of Business.
"We are all saddened by Brock's passing and our sincere sympathies go to his family during this difficult time," said Dr. Bruno Silvestre, Dean of the Asper School of Business. "Brock was an important part of the Asper community for many years and will be missed by many colleagues, alumni and students."
In lieu of flowers, donations in Brock's memory may be made to either the Grace Hospice or to the University of Manitoba Stu Clark Centre for Entrepreneurship, where funds will directly benefit students.