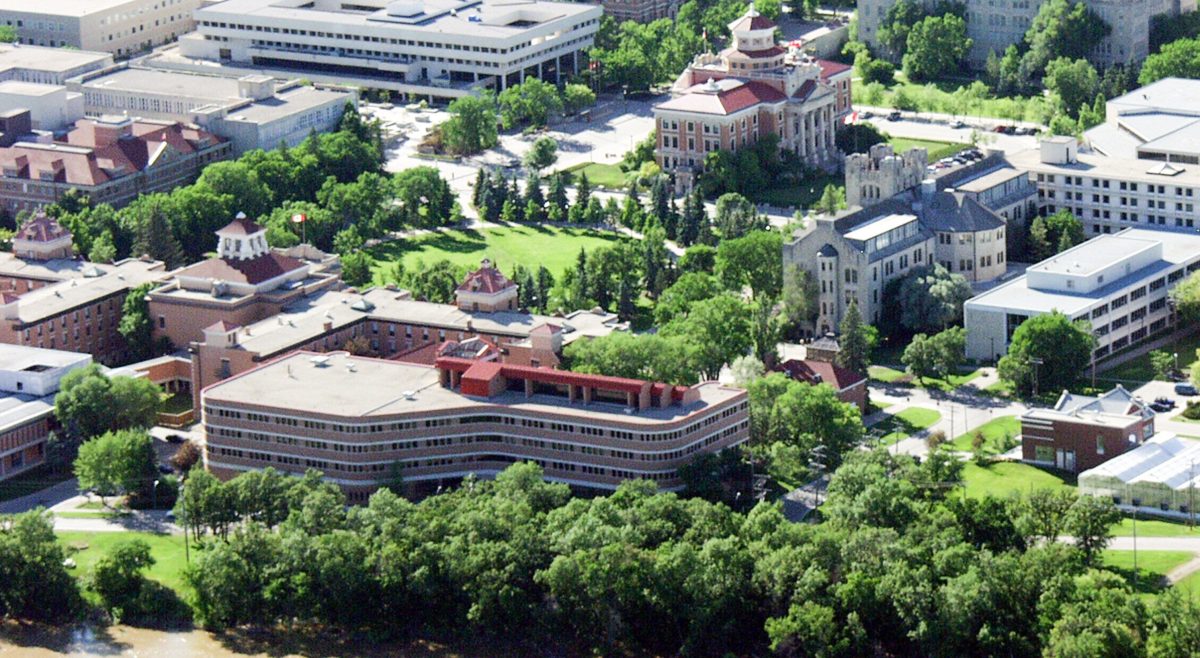 Asper School of Business launches Applied Small Business Course
Course developed to support small businesses impacted by the pandemic
July 22, 2020 —
In response to challenges facing many local businesses during COVID-19 restrictions, the Asper School of Business has created a new undergraduate course designed to give back to the Manitoba business community. This course will provide students an opportunity to actively work with small businesses to help find solutions to their current challenges. Recognizing the urgent need within the community, the course entitled Applied Small Business Consulting is set to launch in September 2020.
This experiential course is supported by the Stu Clark Centre for Entrepreneurship and will provide qualifying businesses, including non-profits, access to pro bono consultation, while giving students hands-on consulting experience.
"Organizations are now facing economic and practical challenges they have never encountered before. As a business school, we should be training our students to solve such novel business problems that they are unlikely to find discussed in textbooks," says Dr. Subbu Sivaramakrishnan, Associate Dean of Undergraduate and International Programs. "This course gives the Asper School the opportunity to help some Manitoba organizations get back on their feet while teaching students the importance of being nimble and adaptive in the business world."
Twenty local businesses have agreed to participate in the course and will receive access to pro bono business consulting by senior business students guided by a professor. Fourth-year Asper business students will get hands-on experience in helping a local small business overcome the current COVID-19 economic crisis and will offer a significant experiential learning experience.
Kendra Magnus-Johnston is co-owner of Fools & Horses, a local coffee shop located in downtown Winnipeg. She mentioned her company has experienced recent challenges and had to devise a way to shift their operations online.
"Having the support and insights from an advanced student enrolled in the Asper Applied Small Business course means that we will have the deliberate and concerted focus to audit our processes, our production model, and uncover efficiency gains at a time when we couldn't need it more," says Magnus-Johnston.
"It means that at a time where we've been given lemons, we can make lemonade, and grow our business into something even more sustainable and enduring. I can't imagine a better moment for local businesses to embrace an opportunity like this."
Students will gain insight into the idiosyncrasies of a small business, and their unique constraints and challenges. The course will give students the opportunity to come up with innovative and affordable solutions to problems faced by businesses that may not have the same resources that larger organizations have access to.
"For years, Asper School of Business students have benefited from the strong support provided to the School by the Manitoba business community," says Dr. Gady Jacoby, Dean of the Asper School of Business. "This is an excellent opportunity for our School to give back to local businesses when it's most needed."
Upon completion of the course in early January, each business will have practical recommendations on how to overcome specific challenges that may have been caused by COVID-19. The projects will be unique to each organization and could focus on any aspect of the organization including business problem identification, strategic planning, marketing, technology, human resources, supply chain management, or financial analysis.