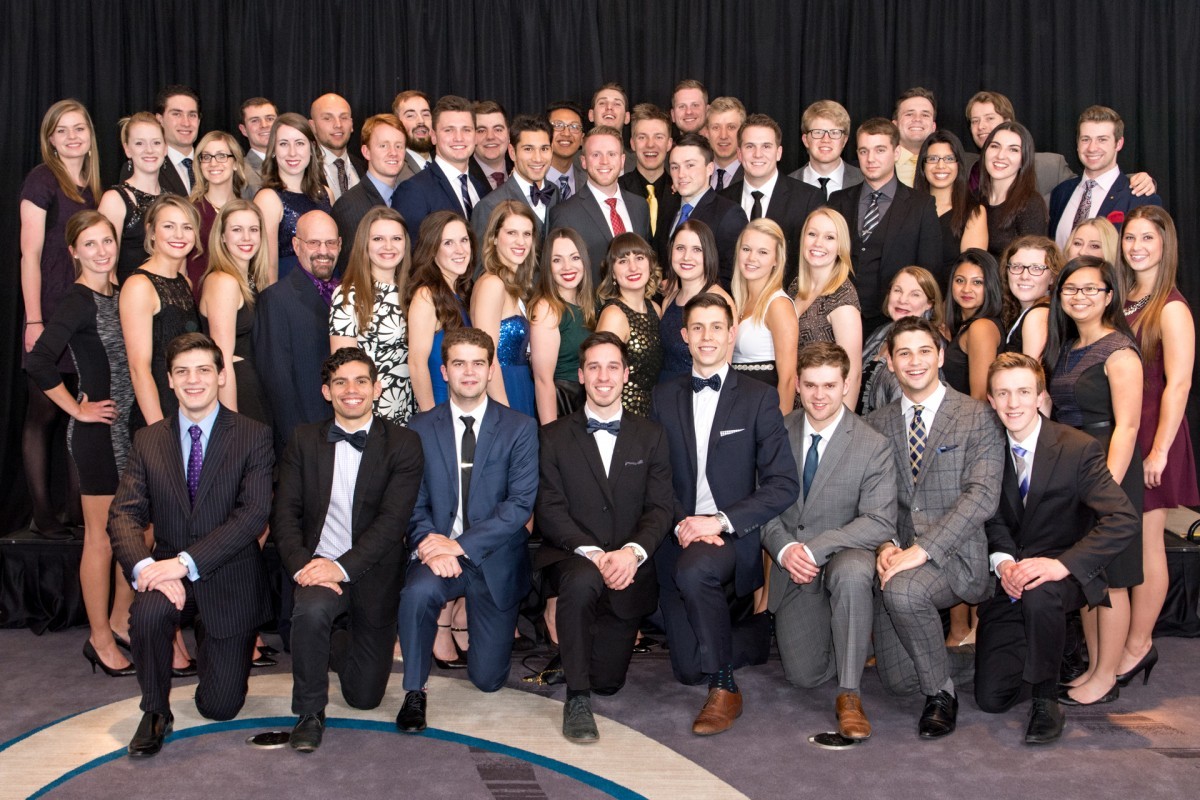 Asper named JDC West School of the Year
January 28, 2015 —
The Asper School of Business at the University of Manitoba has captured the title of School of the Year at the 2015 Jeux du Commerce (JDC) West.
The largest undergraduate business student competition in Western Canada, JDC West showcases academics, athletics, debate, community involvement, and an out-of-the-box social competition. More than 600 delegates from 12 of Western Canada's top universities unite annually to compete. This year's competition took place January 16 to 18 at the University of Victoria.
The Asper School's achievement marks the highest JDC West finish ever in the school's history.
Guided by faculty advisors Mary Brabston and Howard Harmatz, Asper's Team Toba also brought home the Academic School of the Year title, along with honours in the following categories:
First Place: Social, Marketing
Second Place: MIS, International Business, Taxation
Third Place: Athletics, Entrepreneurship, Debate, Business Strategy
"It's the spirit, camaraderie, and commitment to sportsmanship and character that put this competition in a league of its own," says Eben Rawluk, co-captain of Team Toba. "Travelling to Victoria, we knew we had hundreds of supporters cheering us on back at home, and to win School of the Year for the first time in Team Toba history is a special feeling, matched only by the friendship and bonds the team has formed. The destination is glorious, but JDC West is as much about the journey that got us there."
The Asper School's commitment to the competition – including support from faculty, staff, alumni, and leaders in the community – provides students with applied learning opportunities that develop professional and leadership skills transferrable to the real world of business, says Team Toba co-captain Luke McKim. "This year we received an outstanding level of support."
According to McKim, Team Toba put in more than 2,450 volunteer hours in 2014 to raise over $21,000 for the United Way of Winnipeg. He says JDC West shares and enhances the Asper School's commitment to community involvement by "encouraging students to give back whenever and wherever possible" and "striving to build the most well-rounded business student possible."