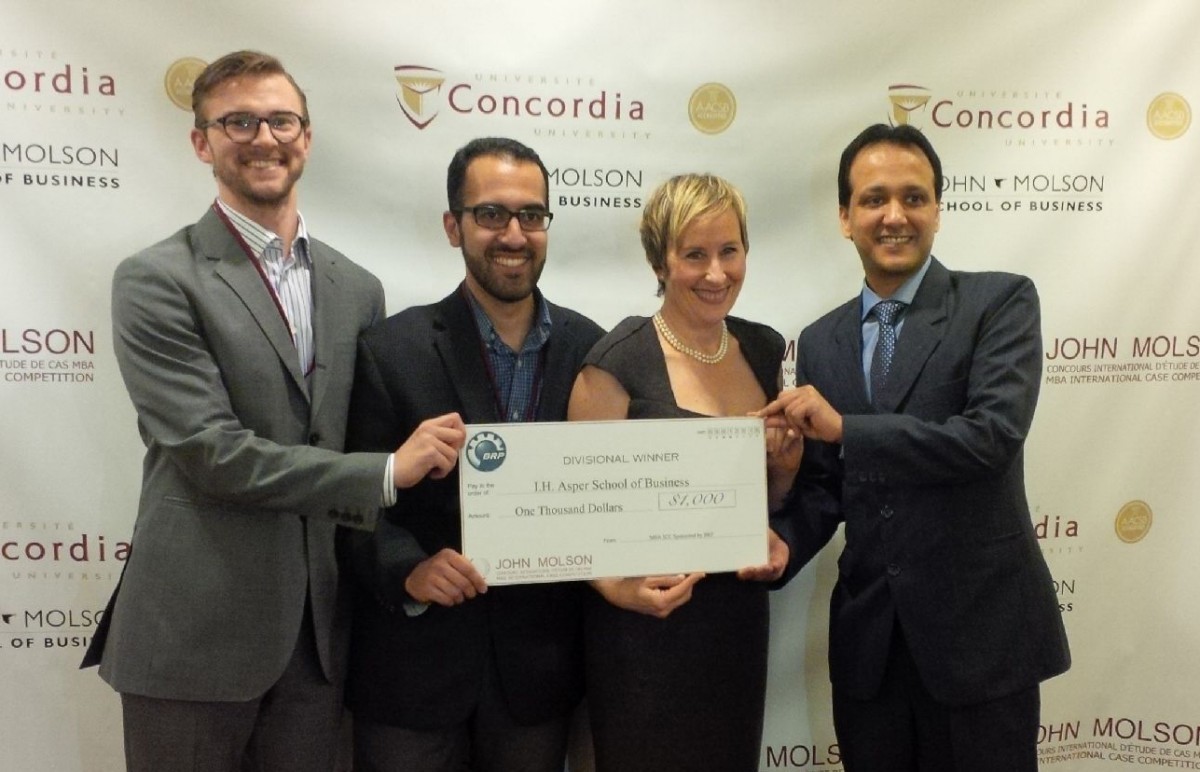 Asper MBA triumphs at Molson
January 14, 2015 —
Congratulations to our Asper MBA case competition team for winning the Divisional championship and placing 4th overall at the John Molson MBA International Case Competition in Montreal last week.
This is the first time the Asper MBA has won a Molson divisional. The largest competition of its kind, Molson brings together some of the top business schools from Canada, the US and around the world.
Team members Faith Kaplan, Ali Almalaki, Amandeep Sekhon and Brian Chipman did their school proud in the face of some stiff competition—including teams from HEC Montreal, Haskayne, Schulich, Kent State, Moore School of Business, University of Chicago, and high-ranking business schools from Germany, Israel, Singapore, Australia, and South Africa.
"It was an intense week. The team worked incredibly hard before and during the competition," says Marci Elliott, Executive Director of the Asper MBA. She adds: "The team owes much of its success to coaches Marilyn Brennan and Judith Jayasuriya, and a host of MBA alumni and business volunteers, for their dedication and team support. Bravo Asper MBA team!"