Asper MBA study tour visits Iceland
Course trip an immersive look into Icelandic business and sustainability practices
June 28, 2023 —
With dramatic shifts between black sand beaches, roaring waterfalls, sublime cliffsides and glacier-capped mountains, the landscapes of Iceland are a lesson in appreciating the environment, sustainability and change.
In April, Asper School of Business instructors Paul D. Larson and Robert Parsons led an international study trip to Iceland. Nineteen MBA students from the Stu Clark Graduate School participated in the week-long tour with an itinerary focused on sustainability.
The study group began an immersive tour of Icelandic business, beginning with a visit to Green by Iceland, a branch of Business Iceland that focuses on promoting sustainability in business at a national level, and then attended a panel discussion with the Association of Icelandic Women Business Leaders to understand gender equality, diversity and inclusivity legislation in Iceland.
Students then toured and worked directly with five landmark Icelandic companies: Icelandair, PayAnalytics, Eimskip, Blue Lagoon and Ossur. These firms represent industries from global transport and shipping to data analytics, tourism and state-of-the-art prosthetics manufacturing.
In designing the study tour, Larson and Parsons set learning objectives for students to identify lessons from these Icelandic firms that could be applied in Manitoban and Canadian contexts, and, where possible, to identify enhanced direct business opportunities between Manitoba and Iceland.
MBA student Anna Gilfillan and her colleagues met with PayAnalytics, a software firm specializing in pay-equity monitoring and verification software.
"We were interested in PayAnalytics because of the work they do to help companies address gender wage gaps and achieve wage parity. They offered a social sustainability perspective," she says.
One of Gilfillan's takeaways from the visit was the importance of reliable data systems and data literacy to identify and combat biases in organizations.
"I think we often assume that in an organization there either aren't wage gaps or that they are explained by tenure or education, for example. But often when you look more closely at the data, you can see hidden biases," she says.
PayAnalytics, she learned, actually predates the groundbreaking 2018 Icelandic legislation that specifically addresses wage gaps, and today Iceland is ranked first in the world in terms of closing the gender gap. The visit demonstrated how business sustainability can be more than a response to social change but can instead work as a framework to proactively and ethically lead that change.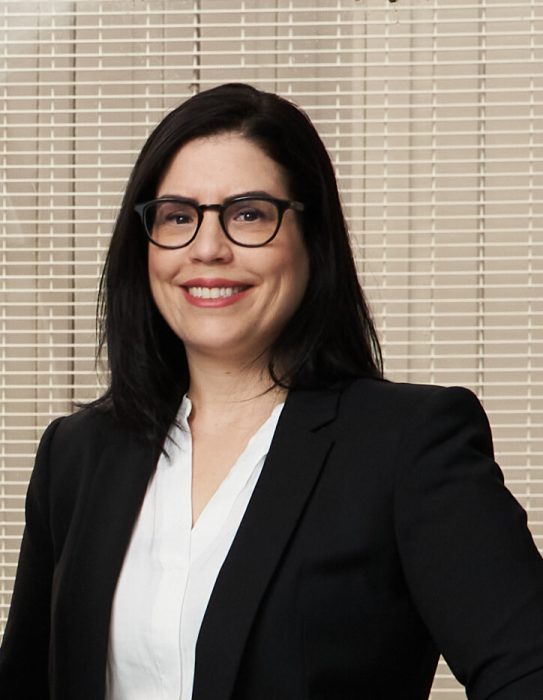 Gilfillan, a consultant at MNP, is completing her MBA at Asper with a focus on leadership and organizations and sustainability. For her, this focus on sustainability is both a social responsibility and necessary training for any business professional moving forward.
"I think as we see environmental, social, and governance issues come more into focus, the landscape and environment of business will also change," she says. "The external environment that businesses, not-for-profits, even public sector firms operate within will produce challenges and opportunities that really require a sustainability mindset and approach, whether that's direct or indirect."
Gilfillan even had a chance extend this sustainability mindset, using the study tour as an opportunity to further explore a research project she had started in Parsons' Sustainability Economics class. She joined Larson, Parsons and fellow student Nicole Buckle on a visit to Istex, a major Icelandic wool processing firm.
The 2023 MBA International Study Tour offered students an opportunity to move forward and think ahead, to learn from global neighbours leading innovation in response to some of the most pressing issues of the day and to bring that experience, knowledge and expertise back to the Manitoba business community and to Asper itself.
"Iceland is such a stunningly beautiful country, and the landscape changes so much as you move through it," Gilfillan adds.
The landscape, it turns out, of business as well as the natural world, is changing whether we move or not, and learning opportunities like this ensure that Asper MBA grads are prepared to keep up.