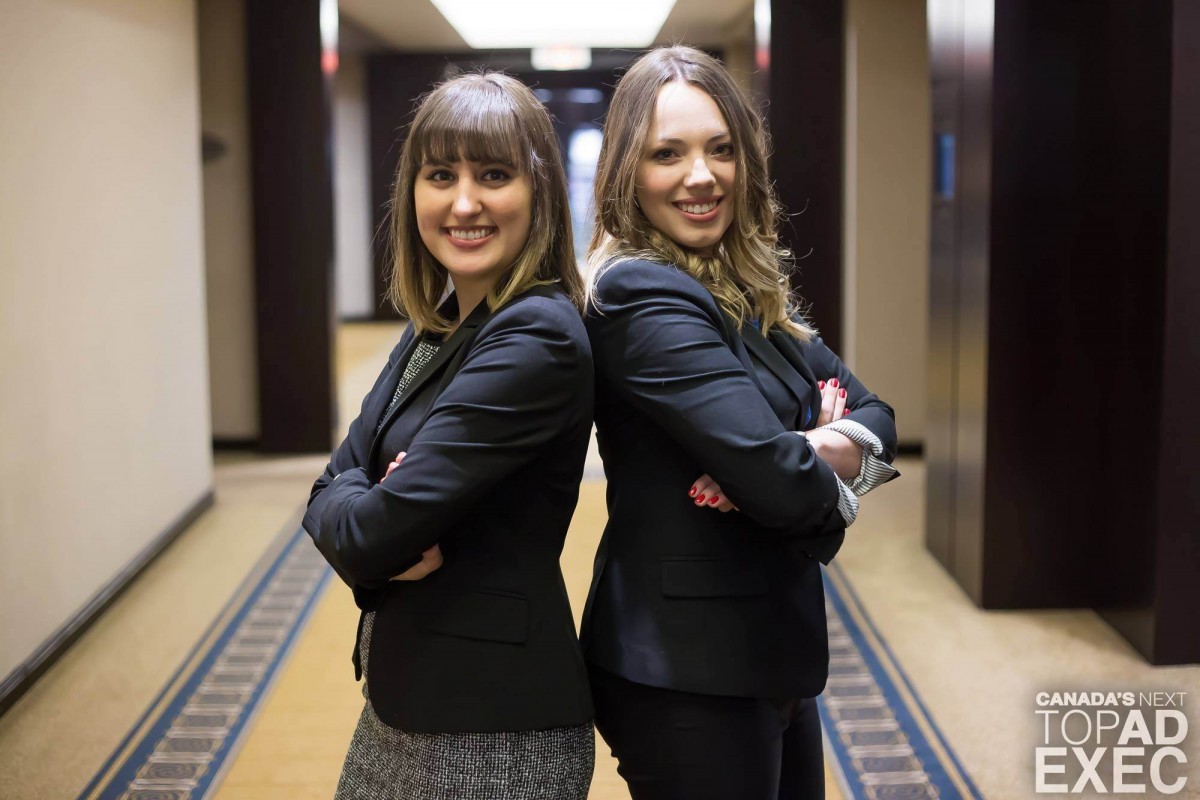 Historic finish at Canada's Next Top Ad Exec
April 16, 2015 —
For the first time, student teams from the Asper School of Business placed in the Top 25 semi-final round of Canada's Next Top Ad Exec, a national advertising and marketing case competition.
The team of Asper MBA students Amanda MacDonald and Geeta Chopra, and the team of BComm students Hilary Lisi and Ashton Dewar, were the only two from Western Canada to reach the semi-finals after competing against more than 3,000 students from 38 schools across the country.
Lisi and Dewar then advanced as far as the Top 10 final round in Toronto in March, where they received the $5,000 Canadian Tire Award for Innovative Presentation after pitching their marketing plan to industry professionals.
This year's Top Ad Exec challenged competitors to research and devise a marketing solution to a real-life business problem facing the Chevrolet brand. Lisi, who is majoring in marketing and human resource management, says she and Dewar, also a marketing major, were "inspired by the rare opportunity to create real marketing solutions from start to finish" and showcase their abilities on a national stage.
And they both landed exciting jobs in marketing at the competition – Lisi with MacLaren McCann, a large Toronto advertising agency, and Dewar with Canadian Tire.
"The competition weekend allowed us to meet so many amazing people doing amazing things in the marketing industry, and connect with industry professionals we would never have met otherwise," says Lisi. "It challenged us to think differently, tested our limits of both stress and marketing strategy, and threw us into a ring to fight it out with 10 other teams in front of a large panel of judges. In the end, we both came out with stronger confidence in our analytic and marketing skills and the knowledge that, with a lot of work and a trusting team, we can accomplish far beyond what we thought possible."