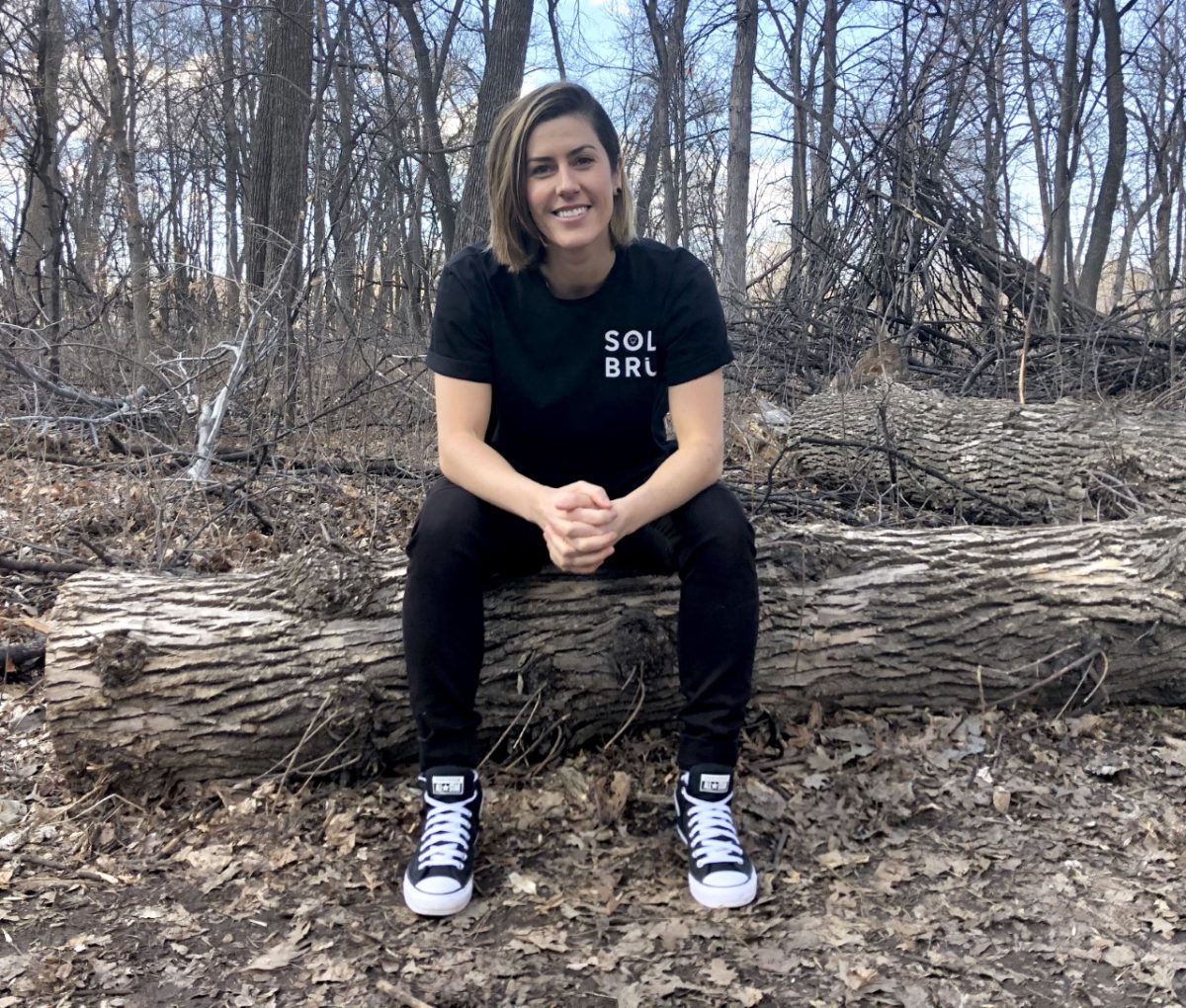 Asper alum creates business out of non-alcoholic elixirs
Solbrü owner, Leanne Kisil, wants to help others change their relationship with alcohol
January 31, 2022 —
"You're my fourth Zoom meeting of the day," laughs Leanne Kisil [BComm(Hons)/09] who recently moved from Winnipeg to Vancouver. "I've been here since August for a couple of reasons, including looking for a B.C. distributor, I am closer to some of the U.S. stores on the West Coast, and it's where my partner lives."
Kisil is the owner and self-titled Chief Alchemy Officer of Solbrü, a company that creates non-alcoholic elixirs made of mushrooms, herbs and other organic ingredients.
Circumstances in Kisil's own life were the inspiration for Solbrü. In her early twenties, Kisil said she struggled with her emotional and physical relationship to alcohol.
"Drinking was about trying to fit in and it's the social norm. As I got older, the social experiences I had around alcohol weren't serving me," said Kisil. "I didn't feel like I was consuming alcohol any differently than a lot of my friends. I could also partake in sober January. But I had experiences in my life around alcohol that made me question how it effects my mental health and if I was leaning on alcohol as a crutch."
In 2017, Kisil signed up for a holistic nutrition program where she began her own journey of personal growth and development. Kisil said the premise of the program is to ask yourself questions: why do you hang out with some people? Why do you consume this food? Is it good for you? The experience was about self-reflection and understanding the 'why' in your actions.
During the program, Kisil participated in several workshops outside of class. One of them was a functional mushroom workshop where she also learned about the benefits of herbs.  "That's when the idea for Solbrü really started to come together. My own personal experience with alcohol and then also those of my friends who have suffered from addiction in their own way. I wanted to make an impact in that space."
Kisil's background is in the food and beverage industry. She worked for the Quaker Oats Company before launching Solbrü, which she said was intentional. Getting into that space helped Kisil gain a better understanding of how the consumer-packaged goods business works, like learning what grocery store managers are looking for, how to pitch a product, and build relationships with distributors. With a solid foundation, a Bachelor of Commerce from Asper and now work experience, Kisil finally had all the tools to start her own business.
When picking the name of her company she knew it had to capture the essence of the brand. Something that reflects holistic nutrition, the environment, and also her family history which how she landed on Solbrü,. First, Kisil pulled from her Francophone background. In French, 'sol' means ground, like the surface of the earth, and sounds like part of the word 'soleil' which translates to sun.
"Now I had to find a way to finish off the name. I was thinking about how I lived in Austria where they speak German and my dad's mom is from Austria, so I thought perhaps I should include the umlaut sound," said Kisil. "Immediately I thought the word brew was a nice tie-in because of the liquid meaning. You can really go anywhere with that word in any type of beverage. And so, that's how the name Solbrü was created."
When asked if she had any advice for Asper students and alumni looking to start a business, Kisil replied, "I want the folks who don't have good grades to know something. I just want them to know that things can change. You need to have the spirit.
RECIPES
If you're participating in Dry February or looking for an alcohol-free alternative, Kisil suggests checking out Solbrü's website for recipes.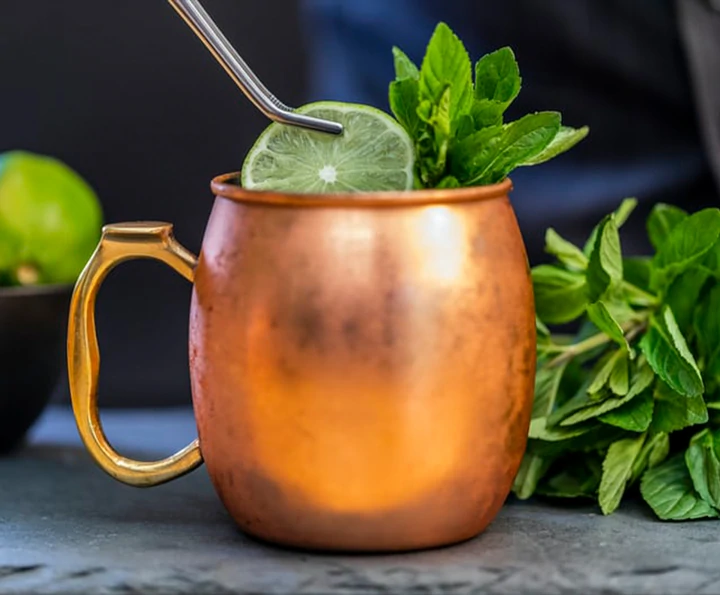 Modern Mule
2 ox Solbrü Elevate
3 oz ginger beer
½ lime juice
lime wedge
Sol-slide
2 oz Solbrü Restore
2 oz unsweetened vanilla oat/almond mylk
to sweeten, add 1 tsp of honey or your favourite simple syrup