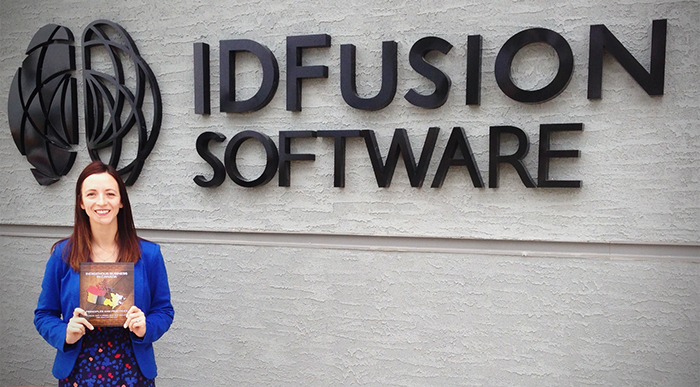 Asper ABEP alumna helps create new textbook
May 24, 2016 —
Rachel Marsch [BComm(Hons)/15] has contributed to what may be the first textbook focusing on the Indigenous economy to be published in Canada.
Planning for Indigenous Business in Canada: Principles and Practice began five years ago. Marsch, who was then a Human Resources Management/Marketing major and member of Aboriginal Business Education Partners at the Asper School of Business, sat on the panel that developed the book's concept.
ABEP provides a community for Indigenous (First Nations, Métis, and Inuit) students pursuing Asper business degrees.
Marsch told CBC News:
"It was amazing for me to go through that many years of education and just feel like I had no one I could relate to, no one I could identify with in terms of being Indigenous and being in business."

"I was able to make those connections during post-secondary, eventually," she said. "It was only toward the end of my degree, though, that I found the Aboriginal Business Education Partners [ABEP] that really helped me get to where I am now.

"The important thing to me is exposing Indigenous and non-Indigenous students, because we need to let everyone see that this is something that's for everybody. I can't wait to see what the next 10, 20, 30 years look like for our Indigenous people, and especially the youth."
The textbook is being published by Cape Breton University (CBU) Press. Read the full CBC story here.
Marsch says she also wrote a case study on ID Fusion Software Inc., an Aboriginal technology company that produced an online teaching resource for the textbook. She's now the company's human resources coordinator, "so this opportunity to work with Cape Breton University, which ABEP made possible, really launched my career."
ID Fusion Software has given Marsch company time over the last three years to volunteer and work on a number of initiatives promoting positive change for Indigenous peoples. Working on the textbook also created a path for Marsch to mentor Aboriginal youth through CBU's In.Business program, a nationwide initiative that launched in Winnipeg last year.
"This program is truly changing the lives of Aboriginals by creating a strong network for youth and exposing them to the possibilities of post-secondary education – especially in business, which they might not have considered otherwise. I feel blessed to be part of such a great program and excited for what the future looks like for our people."