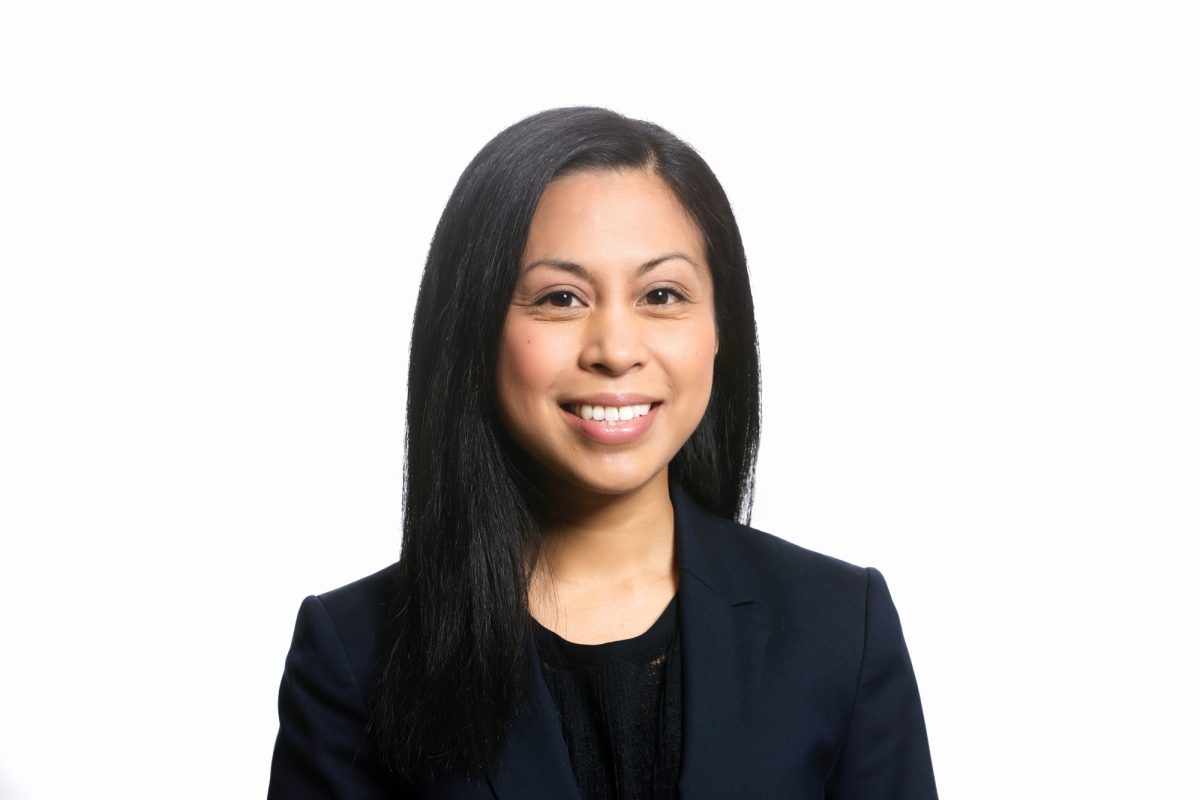 Researcher aims to promote diversity as member of global academy
April 21, 2020 —
A UM faculty member who studies immune cells in her lab and promotes diversity in science has been selected for membership in a prestigious worldwide organization.
Dr. Janilyn Arsenio, assistant professor of internal medicine and immunology in the Max Rady College of Medicine, has been honoured with admission to the Global Young Academy (GYA).
Arsenio holds a Canada Research Chair in systems biology of chronic inflammation. She is one of four Canadians among this year's 40 GYA inductees, who represent 30 countries.
The GYA brings together outstanding early-career researchers for international dialogue and collaboration. Members, who are typically in their 30s, are selected for their scientific excellence and commitment to service. Each member joins the academy for a term of five years.
The academy undertakes projects in a number of areas, from promoting science education and outreach to improving the research environment.
"It's a group of young scientists who share a motivation to improve the scientific culture," Arsenio says. "I applied because I'm really passionate about promoting equity, diversity and inclusion in science.
"As a visible minority academic woman in science, I feel a personal responsibility to advocate for that. I'm a member of Canadian and American organizations like the Society for Canadian Women in Science and Technology and the Association for Women in Science, and this is an opportunity to interact on a more international level."
The Winnipeg-born Arsenio, who is of Filipino heritage, earned her bachelor's degree in microbiology and her PhD in medical microbiology and infectious diseases at UM. She did four years of postdoctoral research, primarily in immunology, at the University of California San Diego before joining the UM faculty in 2017.
While in California, she learned techniques for analyzing the genetic material of individual cells. She brought that expertise to her lab at UM's Manitoba Centre for Proteomics and Systems Biology, making it the first lab in the province to enter the field of single-cell genomics.
Arsenio studies, at the molecular level, how immune cells behave in response to infection, chronic inflammation and disease. "We're trying to understand how cells change to become functional protectors of the immune system, versus how their functions are lost during disease," she says.
The professor is vice-chair of Women in Science: Development, Outreach and Mentoring (WISDOM), a Manitoba organization based in the Rady Faculty of Health Sciences that works to address the under-representation of women in science, particularly in leadership. She also serves on the equity, diversity and inclusion committee of the Rady Faculty.
Arsenio's previous honours include the American Association of Immunologists Young Investigator Award, which she received in 2016.
Her formal induction into the Global Young Academy was to have been at the academy's 2020 conference and annual general meeting in India this June. Because of the COVID-19 crisis, the gathering has been converted to an e-conference. "Hopefully, the new members will interact online, and we can meet in person at the 2021 meeting in Japan," Arsenio says.
Although she has studied infectious diseases, the scientist says it's surreal to experience an outbreak on the scale of COVID-19. "You learn about this during your training, but you never think that you'll live through a pandemic," she says.
Like all lab scientists in the Rady Faculty, Arsenio has closed her lab and put her experiments on hold because of the pandemic.
"It's very difficult to have to pause your research," she says. "But we're doing what we have to do for everyone's well-being."