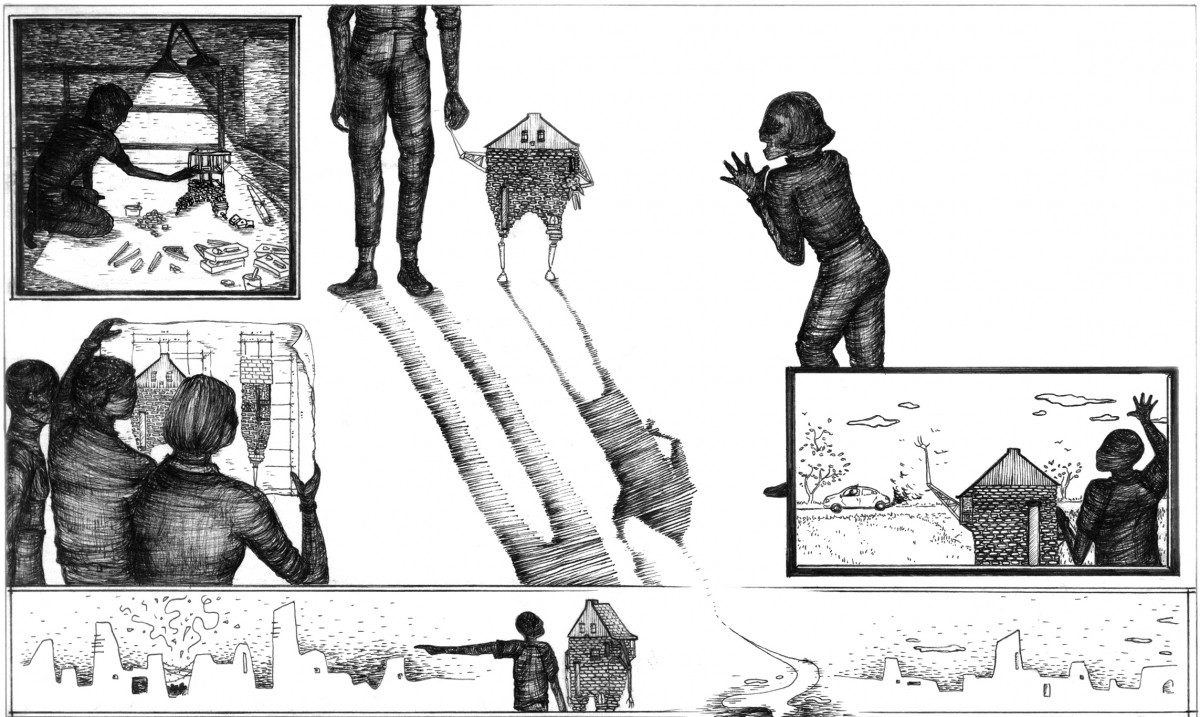 Architecture Student Winners – 2018 Undergraduate Research Poster Competition
November 13, 2018 —
Two Faculty of Architecture undergraduate students are among the winners of the University of Manitoba's 2018 Undergraduate Research Poster Competition.
Yang Peng earned second place and Océane Perham earned third place in the Creative Works category. Both Yang and Océane are fourth year students in the Environmental Design program – Architecture Option. Both submitted posters resulting from summer work as 2018 Undergraduate Research Award winners, supervised by Dr. Lisa Landrum.
Yang's winning poster, entitled The History and Myth of Lu Ban, presented a graphic novel-like conversation between the mythic Greek architect Daedalus and the comparable figure in Chinese history Lu Ban. The imaginary dialogue about poetic and ballistic construction is based on readings of primary sources, including the philosophical texts of Mozi (a rival of Confucius) and the mythology of Lu Ban, recorded in chronicles of the Tang Dynasty.
Océane's winning poster, entitled The Architecting Protagonist: Re-telling Ancient Narratives, features interpretive illustrations of ancient comic plays that have cunning architect characters. Océane's original graphics retell stories of Plautus and Hesiod in ways that show the persistence of cunning, creativity and ethical dilemmas in architectural practice.
To read more about all the winners of the 2018 Undergraduate Research Poster Competition, click here: http://news.umanitoba.ca/2018-undergraduate-research-poster-competition-winners-selected/?utm_source=waag&utm_medium=email
The 2019 Undergraduate Research Award application deadline is January 25th, 2019. Interested students are encouraged to review the information posted on the Experience Research website:
http://umanitoba.ca/research/experience_research/about.html.