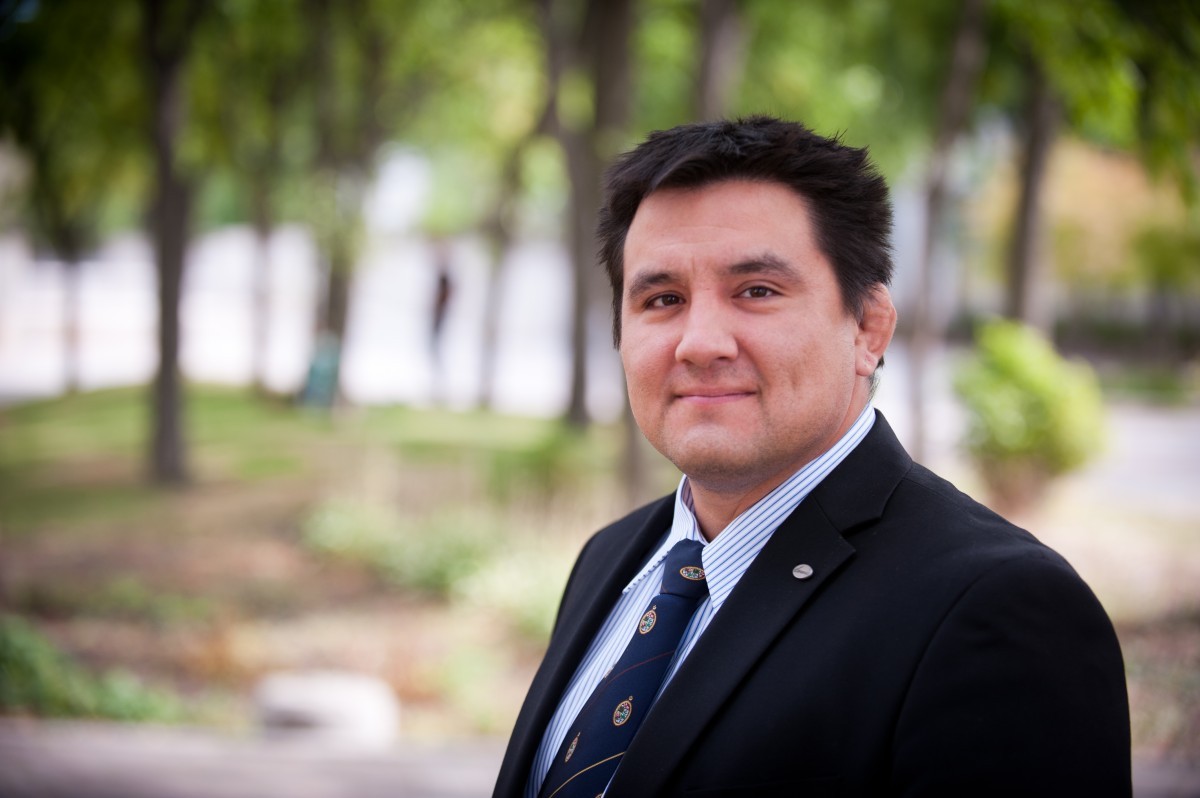 Appointment: Acting Executive Lead, Indigenous Achievement
April 13, 2016 —
The following is a message from Dr. Joanne C. Keselman, Vice-President (Academic) and Provost:
I am pleased to advise you that, at its April 12, 2016 meeting, the Board of Governors approved the appointment of Dr. Frank Deer as Acting Executive Lead, Indigenous Achievement for the period April 15, 2016 to June 30, 2017.
Dr. Deer is an Associate Professor in the Department of Curriculum, Teaching and Learning, Faculty of Education. Since July of 2014, he has served as Director of Indigenous Initiatives for the Faculty, and has been key to advancing the field of Indigenous education as a field of study and practice.
Dr. Deer received his PhD in educational administration from the University in Saskatchewan in 2008 and his M.Ed. and B.Ed. from the University of Manitoba. Prior to joining the University of Manitoba in 2009, he was classroom teacher in the Frontier School Division and the Winnipeg School Division. Dr. Deer's research is in the areas of Indigenous post-secondary education, Indigenous languages, citizenship education, and identity studies. His research has been funded by several local and national funding agencies, including the Winnipeg Foundation and SSHRC. He recently completed a collaborative project on Canadian post-secondary education and Aboriginal Peoples of Canada, and is currently exploring podcast publishing as a way of sharing knowledge on Indigenous education issues. Dr. Deer maintains a strong commitment to teaching and learning through undergraduate and graduate teaching and supervision. Outside of the University, Dr. Deer currently serves as President of the Canadian Association for Studies in Indigenous Education.
I would like to thank Dr. Deer for his willingness to serve as Acting Executive Lead, Indigenous Achievement. I look forward to his participation as a member of Provost's Council and to working with him to advance Indigenous achievement at the University.