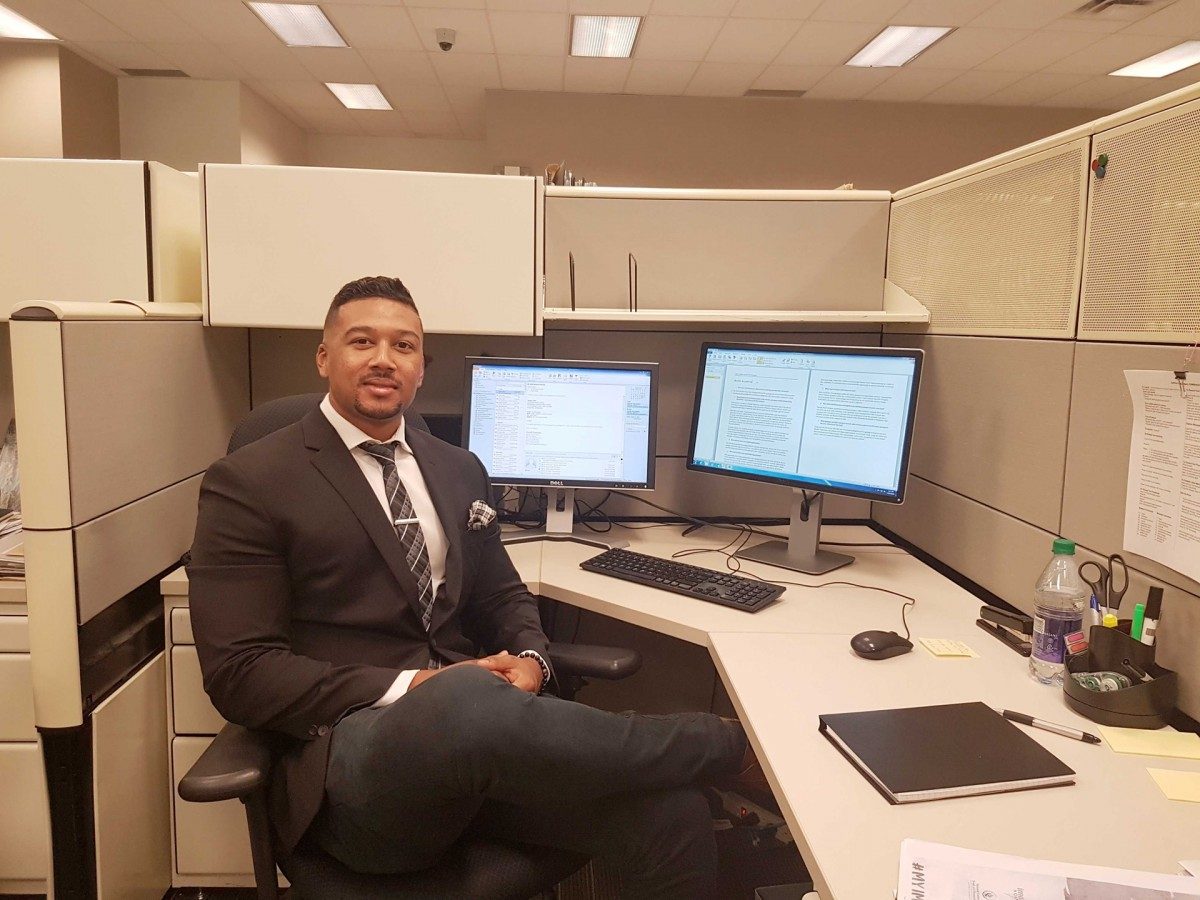 Applying knowledge in a real-world context
Asper School of Business student Tyrell Fontaine shares his summer experiences
September 7, 2018 —
Fall term is starting and students are back on campus. While it may be time for back to school, UM Today is reflecting on summer by sharing some of the exceptional things U of M students were up to over the break.
Tyrell Fontaine is in his fourth year studying Marketing and Finance at the Asper School of Business.
What did you do this summer?
I worked in the Marketing and Communications Office at the University of Manitoba assisting in various projects, which ranged from creative writing and collaboration on marketing strategies, to research into branding and more efficient ways to manage digital assets, data analysis, and writing articles for UM Today. I got a taste of everything.
I also wanted to travel, but I figured work is more important right now. I did spend my free time in the sun on the patios though. Aside from that, I'm working on a business idea with a friend.
How did you discover this opportunity?
The internship was part of the U of M's new Indigenous Summer Student Internship program, which I discovered on the university's website.
What did you like most about this experience?
When we're in school it's mostly technical knowledge that we gain, but working in the Marketing Communications Office has given me practical experience and allowed me to apply that knowledge in a real-world context. That's what I liked the most. It's easier to invent scenarios for an assignment when we are in class, but in a work setting everything is more realistic. I also found value in seeing how the different areas of marketing and communications work.
What type of impact did this endeavor have for you?
I think the exposure to the many different areas of both marketing and communications provided me with additional skills and knowledge that are going to be helpful to my career down the line. Many students graduate from university without experience in our field, but now I can say that I do have practical experience.
With summer quickly coming to an end, what do you look forward to most going into the new school year this fall?
It's weird to say but university feels like an extended part of me. I look forward to being in a university setting, focusing on my future and being around like-minded individuals. I'm also thinking of taking part in the Game Changer idea competition, so we'll see! And let's not forget… Commerce Week is always fun.
Visit our student accounts on Instagram and Facebook to share your summer stories. You can also join the 'Summer stories conversation' on social media by following #umsummer2018.