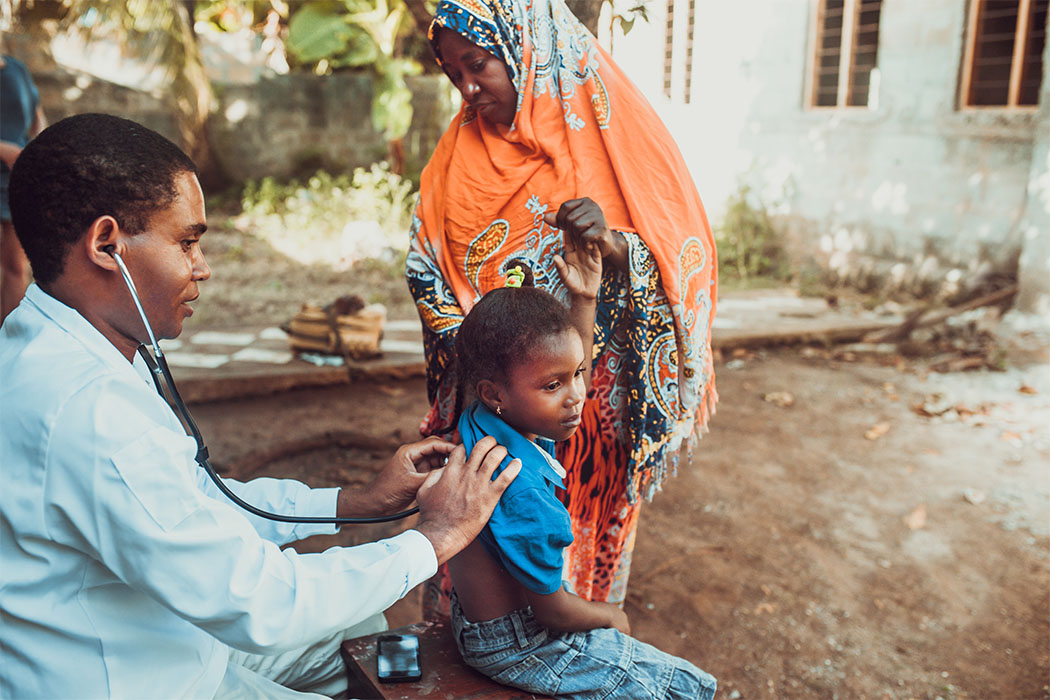 Applications open for Rady student work experience opportunity in Africa
April 12, 2022 —
Undergraduate students from health professional programs at the Rady Faculty of Health Sciences now have an opportunity to apply for a fully funded two-to-three month experiential learning placement in one of seven African countries.
To be eligible for the Achieving Equity and Global EDI-D-I Competence in the Canadian Health Sector Workforce program a student must identify or have lived experience as disabled, low-income, racialized, Indigenous, 2SLGBTQIA+ or minority faith/religion.
"This is an amazing opportunity for historically, and currently, systemically excluded [students] to benefit from an international program that usually includes only white upper middle-class students," said Valerie Williams, director of equity, diversity and inclusion, Rady Faculty of Health Sciences.
Students can be undergraduates enrolled in dentistry, dental hygiene, medicine, nursing, pharmacy or rehabilitation sciences.
Prior to the learning placement, students accepted into the program will take a virtual course in equity, diversity, inclusion, decolonization and indigeneity (EDI-D-I) to prepare them for their international health-care experience.
Williams encourages all students who are eligible for the program to take advantage of the opportunity because it will have a lasting benefit and impact on their skills as a health professional in the future.
"Students will gain diverse perspectives that will enrich their career, and build relationships and understanding with people different than themselves. This will go a long way to improved patient care and reducing health care disparities in our communities," said Williams.
A total of 102 students from Western University and the University of Manitoba will be selected for the program, which will take place in the summer of 2022, 2023 and 2024. Students will spend their placement in either Kenya, Uganda, Rwanda, Malawi, Senegal, Liberia or Benin.
The Achieving Equity program announced in November 2021 is funded through the Global Skills Opportunity component of the Government of Canada's international education strategy. In addition to financial support, accommodation arrangements will be provided as needed, including on-the-ground support from faculty/staff teams and/or companions, during their placement in Africa.
Applications are available on the University of Manitoba webpage. Students are required to submit their application by April 30 to qualify for a placement in 2022.
Questions can be directed to Valerie [dot] Williams [at] umanitoba [dot] ca