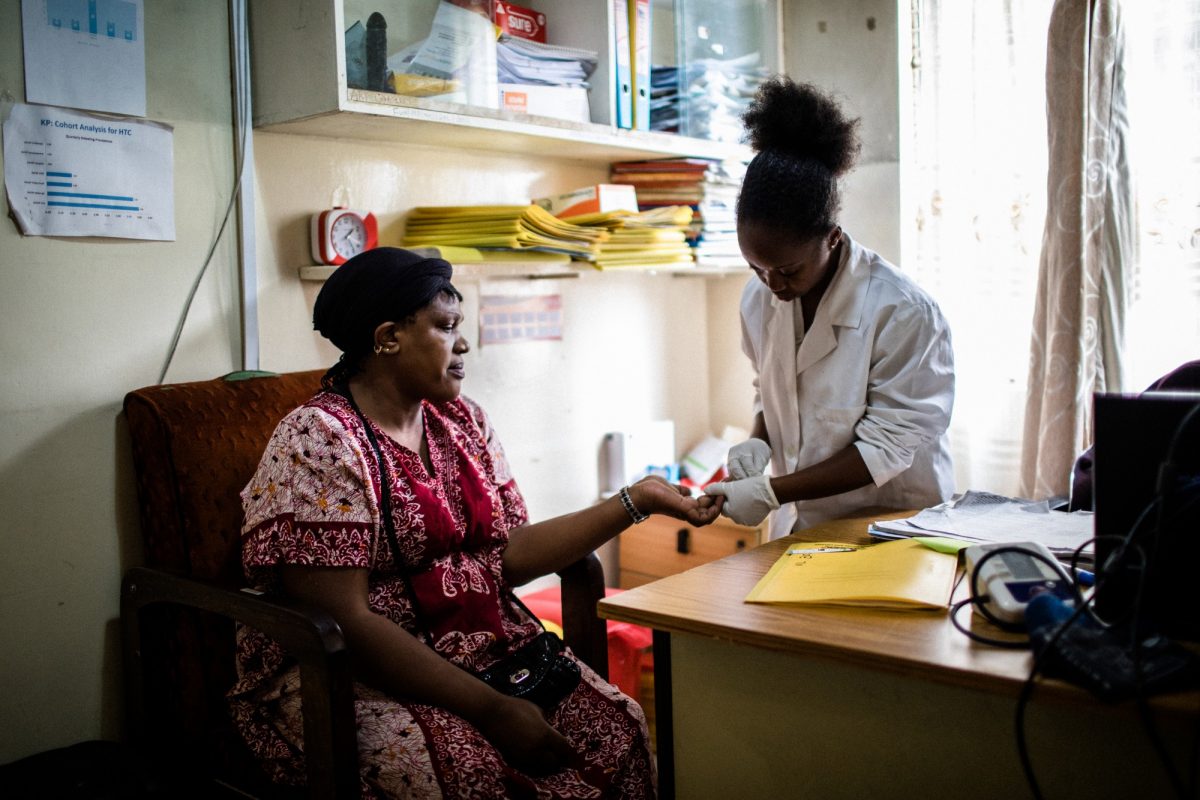 Rady Faculty students offered work experiences in seven African nations
Program to fund students who traditionally face barriers
November 24, 2021 —
University of Manitoba health science students from historically under-represented groups will be funded for work placements in Africa under a new program.
The program, a partnership between UM and Western University, aims to enhance equity, diversity, inclusion, decolonization and Indigeneity (EDI-D-I) knowledge and skills in health care.
The program, called Achieving Equity and Global EDI-D-I Competence in the Canadian Health Sector Workforce, has received $1.96 million in funding from Canada's new Global Skills Opportunity program.
Students with disabilities, 2SLGBTQIA+ students, students from racialized communities, low-income learners and those who practise minority religious faiths are significantly less likely to participate in international experiences than their peers, says Jackie Gruber, director of equity, diversity and inclusion for the Rady Faculty of Health Sciences.
"Students gain experiences worth their weight in gold when they participate in international programs, so it's important to make these opportunities equitable and accessible," Gruber says.
A total of 100 under-represented learners from UM and Western will be chosen to participate in one of seven African countries. Students can be undergraduates enrolled in dental hygiene, dentistry, medicine, nursing, pharmacy or rehabilitation sciences.
The program will provide grants for students and place them with an African organization that reflects their interests. Grants will be determined based on need, and students can apply for up to $10,000 in funding.
Students chosen by a panel will first complete a three-month, virtual EDI-D-I certificate course geared to health-care professionals. It will help them prepare for their experiences abroad, and for working with diverse populations throughout their careers. The course will include introspective exercises, unlearning of stereotypes and exploration of the idea that all humanity is interconnected.
After completing the course, students will travel to Uganda, Benin, Malawi, Liberia, Senegal, Rwanda or Kenya to work on the frontlines of health-care facilities for three months in the summer.
The participants will learn how health-care professionals work in other countries, giving them new perspectives and skills they couldn't gain in Canada, Gruber says.
"Ultimately, it's about being able to apply your learning in a different country while learning more from that place," she says. "We want these students to see things in a different way and broaden their views."
The Achieving Equity program seeks to remove barriers that prevent systemically oppressed students from participating in exchange experiences. Barriers may be structural or systemic, but according to Gruber, one of the main reasons students aren't able to take international opportunities is the cost.
She says many exchange programs are not funded. For a lot of students, taking time off work during the summer just isn't feasible, no matter how great an experience the program may be.
Some students with disabilities may need accommodations to their living spaces or may need to take an attendant with them on these exchange programs. These students may be discouraged by the potential cost and not even apply.
Besides cost, students from different backgrounds may be deterred from applying due to a number of factors, including lack of representation. To encourage diverse students to apply, the program will offer the option to partake in culturally relevant programming.
Of the 100 UM and Western students chosen for the Achieving Equity program, 60 of the spots will be for Indigenous students, low-income students and students with disabilities. The other 40 will be reserved for 2SLGBTQIA+ students, racialized students and students who practise a minority faith.
Students who are interested in applying may inquire at radyedi [at] umanitoba [dot] ca. If the COVID-19 situation allows it, the first students will travel in the summer of 2022.