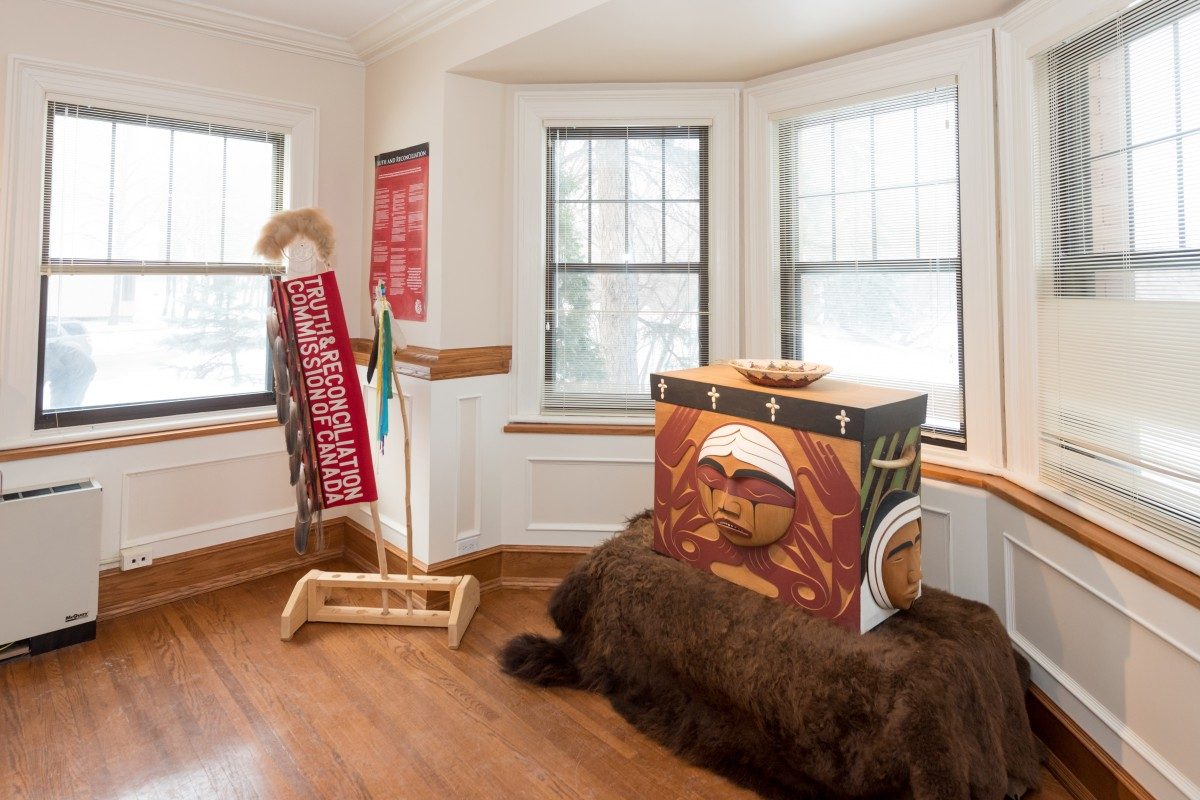 Apology from Pope overdue, says NCTR
April 19, 2018 —
The National Centre for Truth and Reconciliation (NCTR) at the University of Manitoba supports the motion that was introduced in the House of Commons on April 18, calling for Canadian Catholic bishops to request that the Pope apologize for the Catholic Church's role in the Indian Residential School system.
"An apology from the Pope is an extremely important step in acknowledging the multitude of harms inflicted on children in the Residential Schools," says Ry Moran, Director of NCTR. "Catholic Entities ran the majority of the schools and bear considerable responsibility to acknowledge the serious effects of the Residential Schools. A formal apology from the Pope is long overdue. Given the seriousness of what occurred in the schools, Survivors, intergenerational Survivors and Indigenous peoples deserve to hear directly from the Pope."
The Truth and Reconciliation Commission's Call to Action #58 recommends the Pope issues an apology to Survivors, their families and communities for the Roman Catholic Church's role in the spiritual, cultural, emotional, physical and sexual abuse of First Nations, Inuit and Métis children in Catholic-run Residential Schools.
ABOUT NCTR
NCTR's mandate flows directly from the Truth and Reconciliation Commission of Canada and the Indian Residential Schools Settlement Agreement. It is the permanent repository for all statements, documents, and other materials collected by the Truth and Reconciliation Commission of Canada. NCTR works with Indigenous and non-Indigenous educators, researchers, communities, and decision-makers to advance the ongoing work of Reconciliation across Canada and beyond.