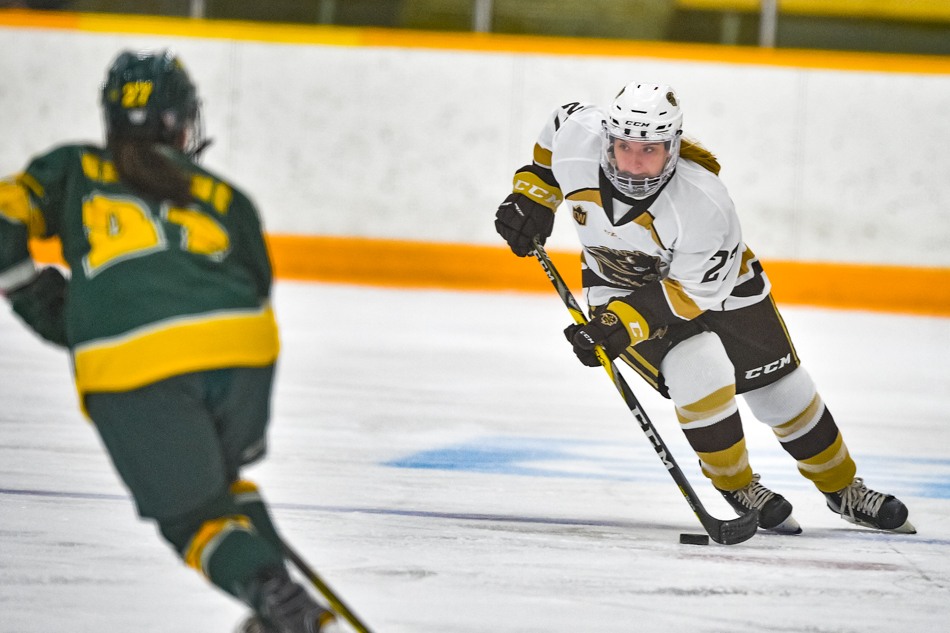 An action-packed day for the Bisons
Super Saturday features five Bison teams with home court advantage
January 10, 2018 —
Get out of the cold and spend your weekend cheering on the herd as U SPORTS competition heats up at the Fort Garry campus! Bison basketball, volleyball and women's hockey will host their Canada West opponents Friday through Sunday featuring all five teams with home court/ice on Saturday.
The day will kick off with basketball at 12:00pm (women's) and 2:00pm (men's) against the Victoria Vikes. Both Bison teams are on five game win streaks and speeding towards post-season play with the women's team ranked 7th in Canada West and the men ranked 4th.
Headlining Saturday
On the ice, the Bison women's hockey team, ranked number one in the country faces off against the Saskatchewan Huskies at 4:00pm. This is the first time in the program's history they have held the nation's top spot and the Bisons are currently the Canada West Conference highest scoring team.
Back on the hard court the men's and women's volleyball teams will close the night against Canada West rivals Trinity Western Spartans. The 10th ranked Bison men's team will face the defending champions at 6:00pm and the women will take to the court at 7:45pm.
Basketball and Volleyball will play in Investors Group Athletic Centre and hockey will play in the Wayne Fleming Arena at the Max Bell Centre. All additional weekend schedule information is available at gobisons.ca. Tickets are $10 for adults per day while University of Manitoba students and fans 17 and under get in for free.
WINNIPEG FREE PRESS:
Bisons women's hockey team determined to hold on to top spot
Read Article >>
Bison guard gets 41 points to earn star of week honour
Read Article >>