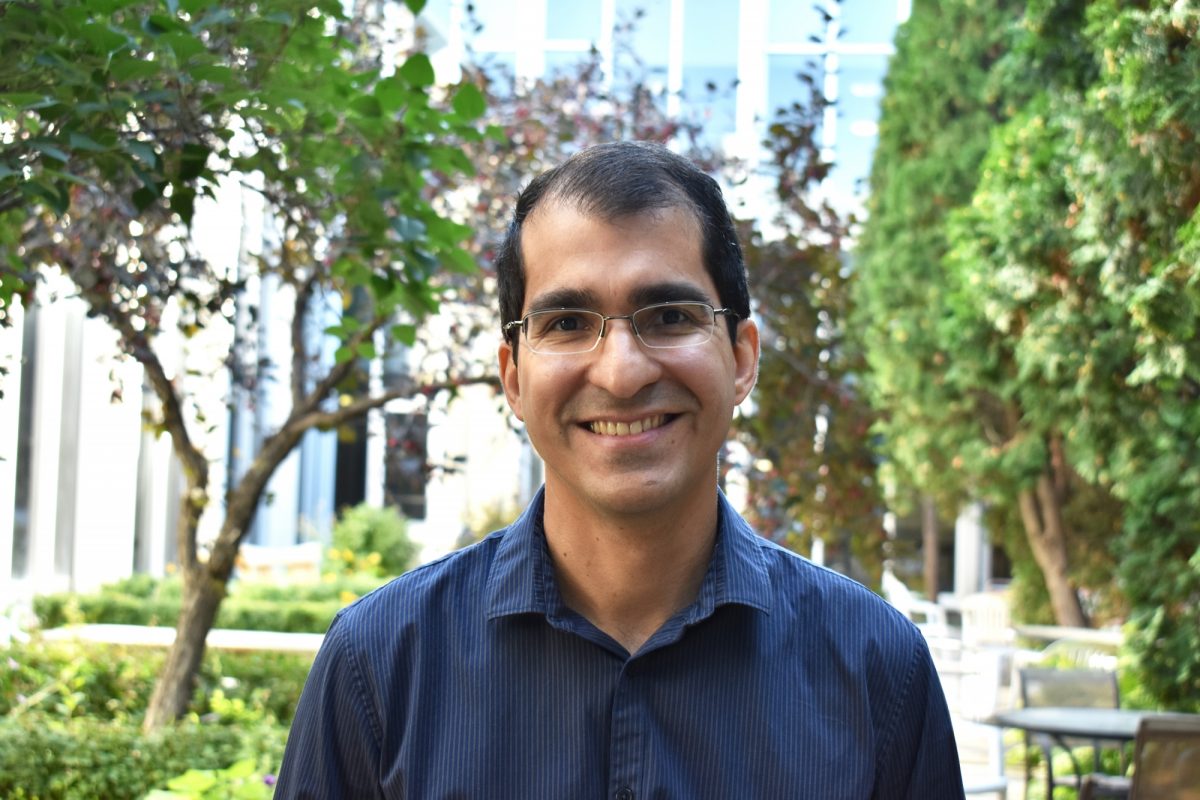 Agro-environmental trends focus for new prof
September 3, 2019 —
Marcos Cordeiro joined the Department of Animal Science as Assistant Professor in Sustainable Food Systems Modeling on August 1. His journey to the University of Manitoba began as a M.Sc. student in Biosystems Engineering and he has returned to the U of M after doing post-doctoral research at Agriculture and Agri-Food Canada in Lethbridge, Alberta. Marcos has always had a deep-rooted interest in the implications of food production on the environment, and he shared with us how that has shaped his career path so far.
Tell us about yourself
I did my Bachelor of Science in Fisheries Engineering in Brazil and worked in the aquaculture industry there for five years. I then realized that I needed to expand my knowledge about the interface between animal production and the environment, which led me to pursue graduate studies overseas. I did contact many institutions across Canada but the Department of Biosystems Engineering at the U of M was the one that offered the closest match to my academic goals.
Why did you get into this area of study?
Making a career choice at 17 is not easy. Conversations with my father about population growth and its demands greatly helped me shape my choice. Food production is only going to increase with an increasing population, and this is what attracted me at first. After entering this career, my appreciation about food production and its several environmental and social implications has only increased. Studying food production systems, its environmental aspects and future trends is still something that interests me and fuels my teaching and research programs to this day.
What are you seeking to explore with your research?
The long-term objective of my research program is to use modelling tools to investigate how current and plausible future trends in production systems have and will affect the agronomic and environmental sustainability of agro-ecosystems in the Canadian Prairies. Modelling exercises can enable risk assessments under future conditions of important agricultural commodity groups in Canada, such as crop and animal products, and support science-based policy development.
What are you teaching?
I'll be teaching mathematical modelling of biological systems at undergraduate and graduate levels, which will cover the major aspects of agro-environmental modelling, from dataset acquisition, quality control, and processing, to modelling techniques and spatial analysis. My goal is to increase students' appreciation about what models can and cannot do, and how to use them as problem-solving tools. The ability to influence and motivate someone to achieve greater things is what appeals to me in teaching.
Any interesting stories you'd like to share about your field of study?
I have many interesting stories to share, from being chased by a young bull with my advisor during my masters, to getting stuck in snow because a colleague graduate student thought a truck was a sled. Those moments, however, were great opportunities to get to know the people I worked with on a different level. Those were the very people who, one way or another, directed me to the path I'm on today.
And in your spare time?
Spare time is a rare commodity for me these days but exercising (i.e. picking up toys) and painting (colouring books, mostly) is something my 4-year old has been teaching me lately…