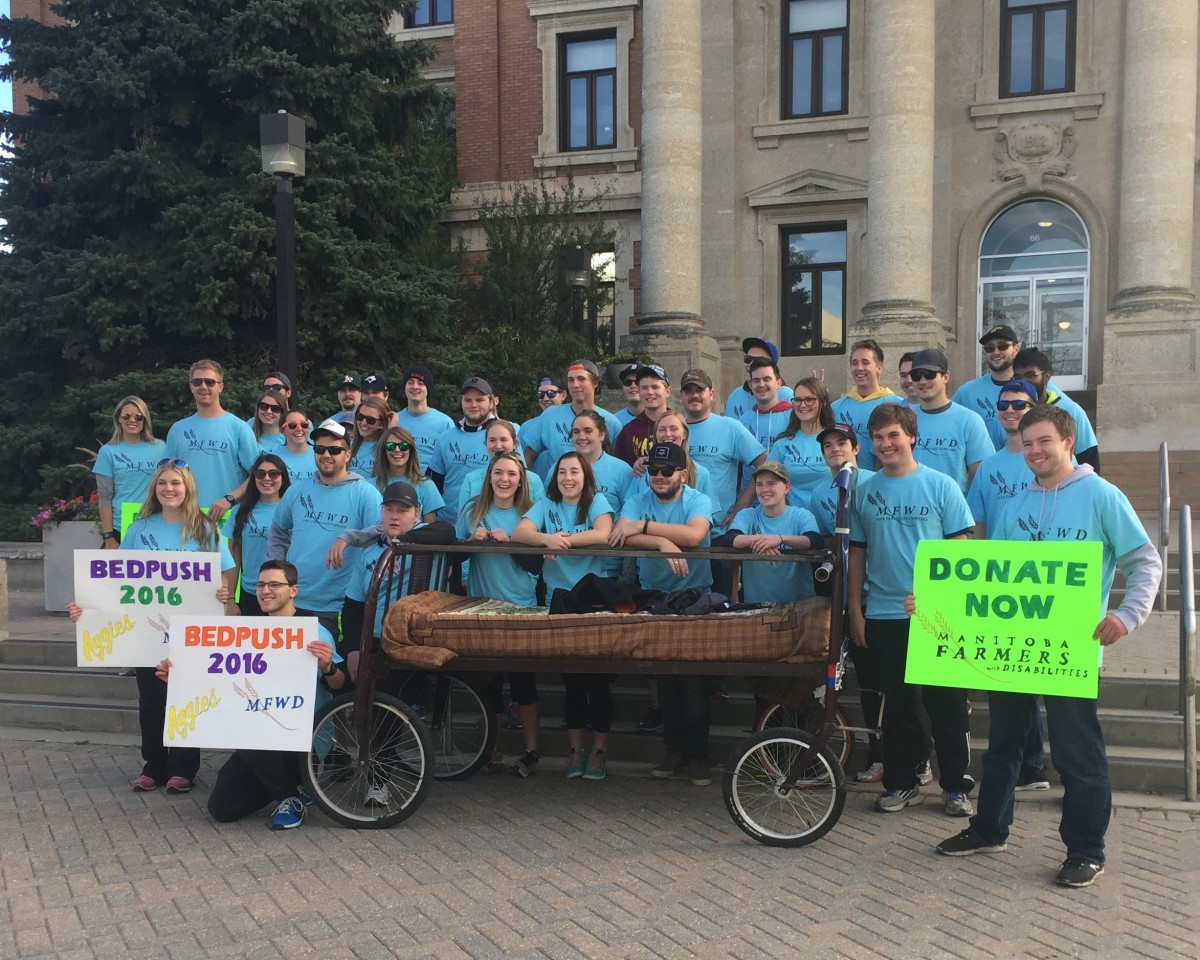 Aggie Bedpush rolls through Manitoba in support of a good cause
October 6, 2016 —
Leaves are falling and that means that Aggie students have once again taken to the roads to push a custom-made, burgundy-colored steel bed frame on wheels across the province in support of charity.
The University of Manitoba's Faculty of Agricultural and Food Sciences student council held the 35th annual charity fundraiser Aggie Bedpush September 30 and October 1. This year the Bedpush traveled to the communities of Oakville, Elm Creek, Treherne, Boissevain, Minnedosa, Neepawa, Gladstone and Portage – the hometowns of many of the students.
To date, the students have raised $9500 for year's selected cause, Manitoban Farmers with Disabilities (MFWD), and donations are still being accepted until November 15.
MFWD is an organization committed to the education and promotion of health, safety and wellness in farming communities across Manitoba. Their goal to reduce and prevent agricultural injuries and fatalities through increase in farm safety education and knowledge of safe farming practices. Funds raised from the Bedpush will go towards the Safe Farms Safe Families programs and material.
The Aggie Bedpush has supported many charities over the years including STARS Foundation, Children's Wish Foundation, Children's Hospital Foundation of Manitoba, CancerCare Manitoba and the Manitoba Farm and Rural Stress Line.