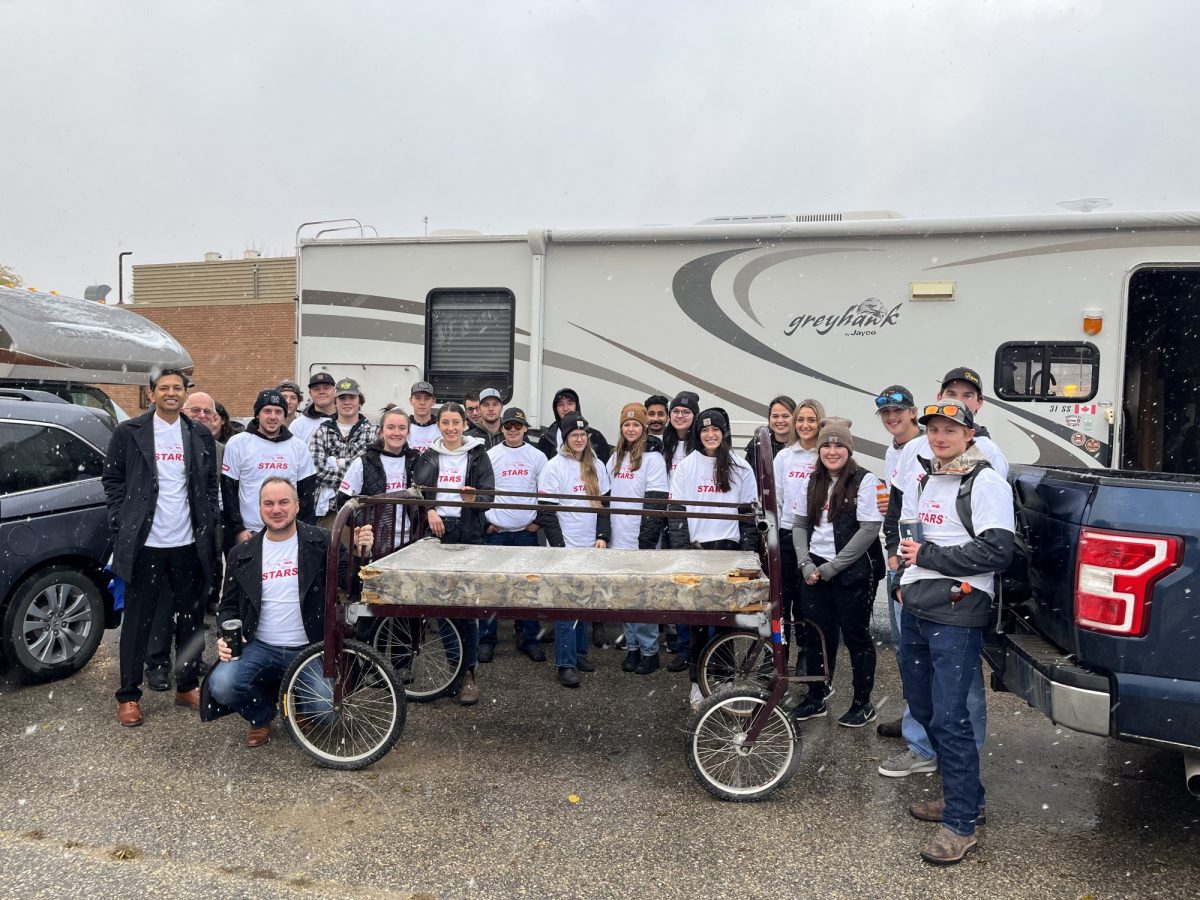 Aggie Bedpush returns to raise funds for charity
October 14, 2022 —
The annual Aggie Bedpush, a fundraising tradition that is over 40 years old, has returned this year in support of STARS Air Ambulance.
Students from the Faculty of Agricultural and Food Sciences will be pushing the iconic burgandy-coloured bed down the main streets of Manitoba communities this weekend to raise funds and awareness for their chosen charity.
Sponsors help out by holding BBQ's along the way, and communities will also have coffee and snacks waiting for the hard-working students. Donations will be accepted at each of the communities listed below. You can also donate online at STARS – please indicate in the "Company" section "U of M Aggies" so that they can acknowledge your donation.
Over the last three years alone, the Aggie Bedpush has raised over $22,000 for the Manitoba Heart and Stroke Foundation, Growing Support for CancerCare and Manitoba Farmers with Disabilities.
BEDPUSH INTINERARY
Day One: Friday, October 14, 2022
The students will be starting at the University of Manitoba at 8:15 am.
Portage la Prairie: 12:00 pm
St. Claude: 2:00 pm
Manitou: 3:30 pm
Morden: 6:00 pm
Day Two: Saturday, October 15, 2022
Carman: 11:00 am
Oak Bluff: 1:30 pm

Learn more about the history of the Aggie Bedpush at the Faculty of Agricultural and Food Sciences' Students Organization page.