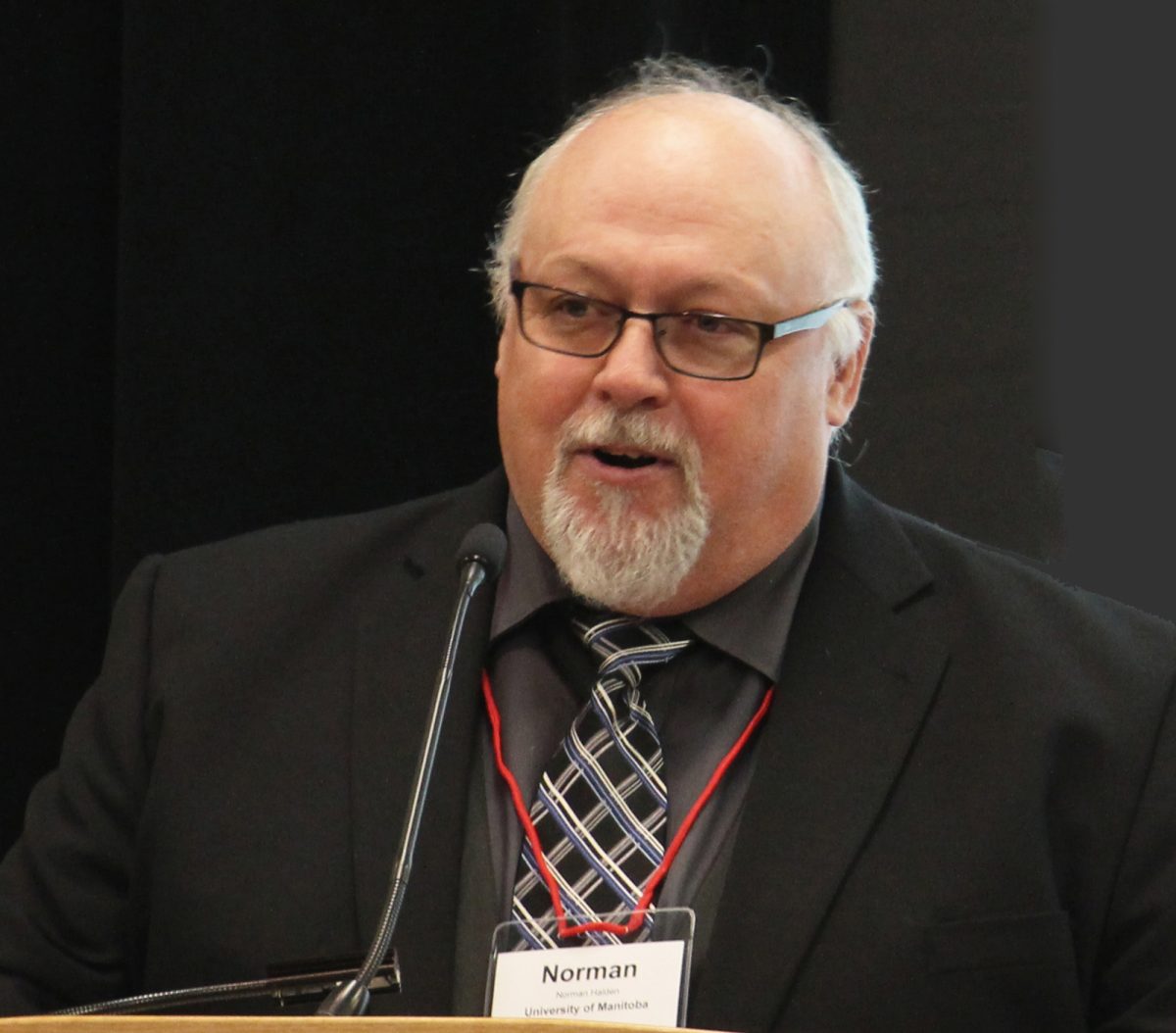 After 12 impressive years, Dr. Norm Halden retires as Dean of the Clayton H. Riddell Faculty of Environment, Earth, and Resources
August 20, 2020 —
On June 30, 2020 the Clayton H. Riddell Faculty of Environment, Earth, and Resources said farewell to Dean Dr. Norm Halden. In his 12 years as Dean, the Riddell Faculty saw significant growth in enrollment, research funding, and cutting edge facilities.
Originally from Scotland, Dr. Halden received his undergraduate and graduate degrees from the University of Glasgow. He started his career at the University of Manitoba in January 1983 and quickly made an impact as a teacher and researcher. Over the course of his career, Dr. Halden taught 11 different undergraduate courses, supervised 25 undergraduate theses, 19 graduate theses, won the University Teaching Service Award three times, and the Rh early career researcher award. In the broader community, he served the Mineralogical Association of Canada as its finance chair for 18 years, President for two years, and was the recipient of the Berry medal. He chaired several NSERC committees dealing with analytical instruments and, last year, he received the Engineer's and Geoscientists of Manitoba Technical Excellence Award. He served on the Premier's Economic Advisory Council and, more recently, as the as the presiding member of the Manitoba Mines Board.
His research continues to focus on characterizing and quantifying the distribution of trace elements in zoned minerals so their distribution can be related to environments of mineral growth. He has written extensively on this topic and is considered a leading geological expert in Canada. Most recently he has turned his attention to minerals in otoliths (essentially fish ear bones) and how these act as records of aquatic trace elements.
During Dr. Halden's time as Dean of the Faculty, undergraduate enrollment more than doubled and graduate enrollment increased by 40%. In total, he has seen over 1600 undergraduates and 500 graduate students cross the convocation stage. The Faculty received over $50 million in grants and awards which created new faculty positions and expanded research in a number of areas. The Wallace building was expanded by adding a fifth floor, housing new labs and research facilities.
The Riddell Faculty of Environment, Earth, and Resources will feel Dr. Halden's impact for many years to come. His calm presence, thoughtful approach, and sense of humour was always appreciated and will certainly be missed. The faculty, staff and students wish Dr. Halden the best in his retirement.