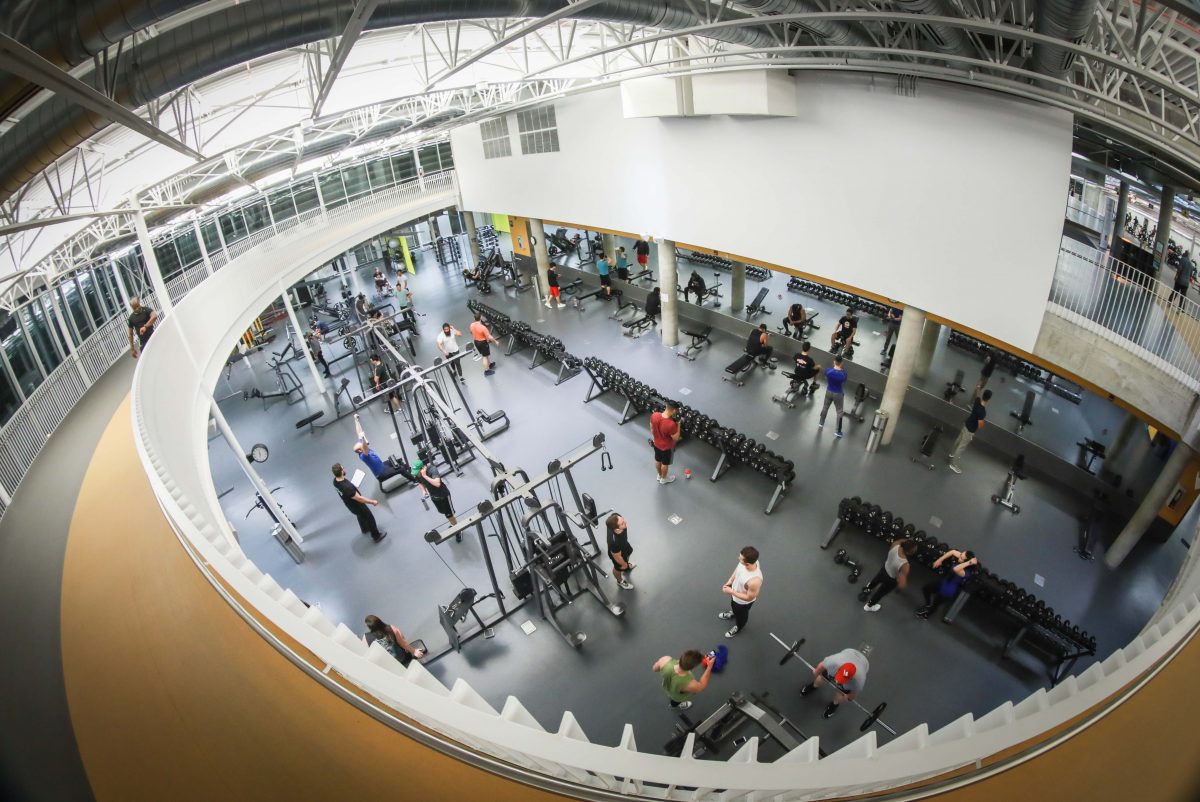 Active Living Centre refresh begins June 17
Additional floor space for functional fitness, more strength equipment highlight improvements being made to the UofM Fort Garry Campus gym
June 13, 2019 —
It's been a fun four years of Active Living Centre fitness.
Over this span, Recreation Services has learned a lot about how members use the ALC.
Recreation Services' director Tanya Angus and her team have combined their expertise along with member feedback to forge a new space optimization plan to improve the overall experience and impact the U of M gym has for its community.
"This will allow us to begin addressing feedback and to continue to meet—if not exceed—our community's active living needs," says Angus. "We're excited to share these details with our members."
More strength equipment, particularly squat racks
The new space plan will potentially allow for an additional three squat racks (bringing the total to 12). With the addition of the new racks, the plan is to have a mirror affixed to each rack in order to reduce movement and improve user experience.
Fewer cardio machines
Based on feedback and reviewing usage counts from the past years, the number of cardio machines will be decreased to allow for more usable space.
"We have been very careful in our selections in order to maintain adequate numbers so you do not have to wait for cardio machines," Angus says. "Even though the total number of pieces will decrease, we plan to add an additional StairMaster (based on popular demand) as well as a few fun new toys to replace well-used items."
Additional floor space for functional fitness, individual exercises, & stretching
A multi-year plan is being developed to increase the space available for functional fitness, individual exercises, and stretching.
"In the short term, you'll see some layout changes that allow for increase usage of floor space for functional fitness and individual exercises while maintaining areas for stretching," Angus adds.
Work to re-configure the ALC begins June 17 through to the end of the month. Some equipment will be temporarily unavailable while these upgrades occur.
Connect with Recreation Services on Instagram for daily updates on this exciting process.