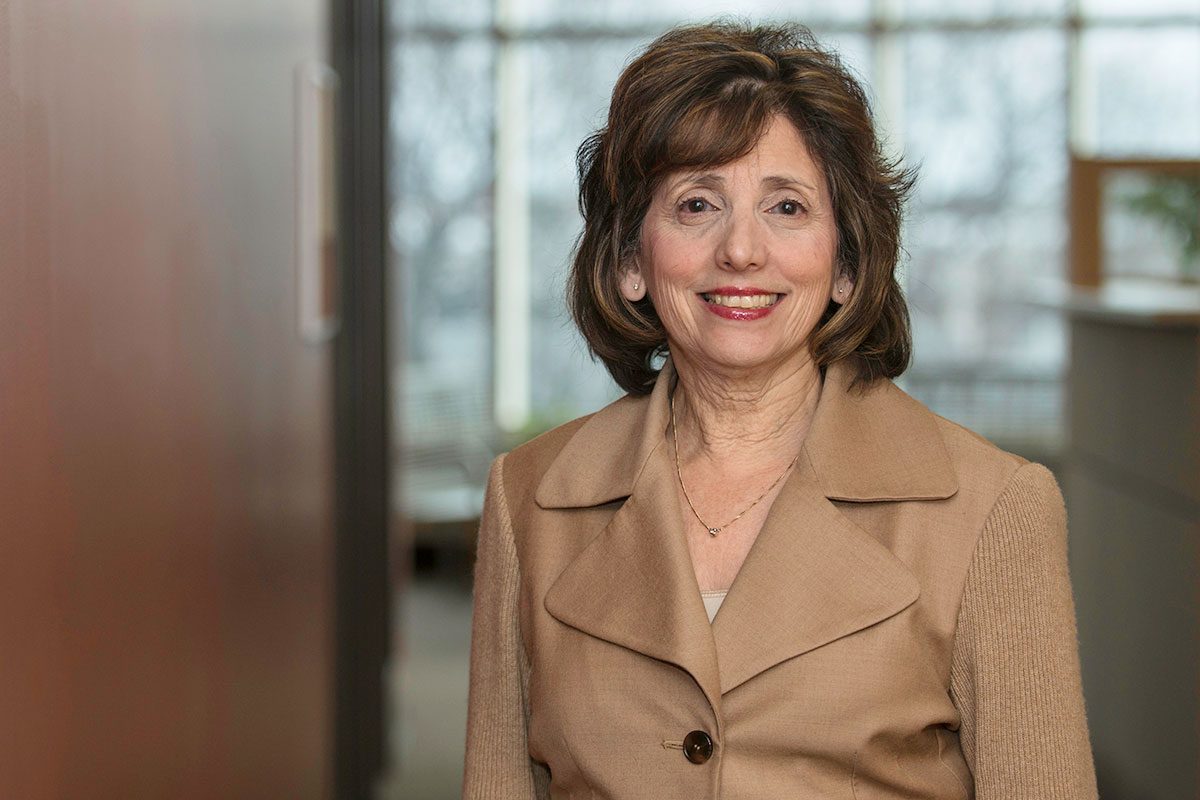 Ace Burpee's Top 100 Most Fascinating Manitobans 2018
December 14, 2018 —
Several individuals with University of Manitoba connections have been recognized in radio host Ace Burpee's Most Fascinating Manitobans 2018 list.
Here are some of those from U of M, as Ace Burpee's list describes:
Dr. Cheryl Rockman-Greenberg: An incredible woman in so many ways, her research in pediatric health has benefited this province for many years and will continue to for decades to come. Already a recent member of the Canadian Medical Hall of Fame, this year she received the Order of Manitoba.
Dr. Marcia Anderson [MD/02]: Every year, the Women's Executive Network of Canada honours 100 women with recognition as Canada's most powerful women. Dr. Anderson received the honour this year for bolstering Indigenous medical education and health-care delivery in Northern Manitoba. She is the Executive Director of Indigenous Academic Affairs at the Ongomiizwin Indigenous Institute of Health and Healing. Congratulations, Dr. Anderson, and all the best.
Matthew Driedger [BSc(ME)/15, MSc/18], Sawyer Rempel, Morgan Taverner, Emerich Kovacs III and Valorie Platero [BSc(EE)/18]: For sure a candidate for team of the year, these five brilliant minds make up the U of M Space Applications and Technology Society team. They were tasked with designing and launching a fully functioning satellite at the Canadian Satellite Design Challenge in Ottawa, and came home national champions. Nice job.
Jason Gibbs: Discovered the Epeolus gibbsi, a new species of bee in Manitoba. The bee is named after Gibbs, the University of Manitoba assistant professor of entomology. He already has two other bee species — one from Nigeria and the other from Mexico — that bear his name.
Gavin McHale [BKin/12]: His regular gig is trainer and goalie coach for the reigning national women's hockey champions — the U of M Bisons. For one night in November though, McHale, 30, suited up for the Washington Capitals versus the Jets on an emergency call-up basis.
Dayna Spiring [BA/98, LLB/01]: As President and CEO of Economic Development Winnipeg, Dayna has been an incredible voice, leader, and champion for Winnipeg. A true, passionate advocate for making Winnipeg a destination for both business and tourism. She's awesome.
University of Manitoba women's hockey team: National. Champs. For the first time in school history. Fantastic achievement for a program that has been trending upwards for years. Well-deserved.
Lou Billinkoff [BSc(EE)/1945]: At 95 years of age, Lou set out to run the fastest 100 metres anyone his age had ever clocked in Canada. He did it. He ran the 100 metres in just under 30 seconds. The previous record in his age division? One minute and 18 seconds. Legend.
Heather Hinam: Combining a PhD in ecology with decades of experience as a nature and heritage interpreter, Heather is passionate about stewarding and sharing the natural wonders of Manitoba. She's the driving force behind Second Nature, Adventures in Discovery, and will beautifully guide you through the outdoors both in person and online. A winner of both sustainable tourism and entrepreneurial awards, Heather is a great ally for all living things in our province.
Annette Riziki [BA/18]: She and her family fled war in the Democratic Republic of Congo when she was just two. Two decades later, after arriving in Manitoba in 2011, Annette has just received a Rhodes Scholarship to the University of Oxford. A rare and prestigious honour, she is one of only 11 Canadians to receive a Rhodes this year.
Anne Mahon [BHEcol/87]: A writer, philanthropist and a champion for immigrant and refugee families in Manitoba. This year, Anne also became the 14th chancellor in history of the University of Manitoba. Congratulations, Anne, and all the best.
Tanjit Nagra [BA/18]: She's a force. The recipient of the 2018 Outstanding Youth in Philanthropy award, Tanjit has been everywhere supporting countless Manitobans. From the creation of the UMSU Indigenous Award of Excellence, facilitating health and dental plans, and advocating for universal bus passes in her role as University of Manitoba Students Union president. Outside of school, she's been serving on the Library Advisory Council as well as the Marlene Street Resource Centre — a drop-in for immigrant/refugee and low-income families. And more. Much more. Incredible woman.
James Ehnes: He'll forever be a Brandon boy, even though his career takes him all over the globe. James is one of the finest violinists in the world, and this year he has been nominated for a Grammy for Best Classical Instrumental solo. Oh, and he also has 11 Junos. Legend.
Brad Katona [BSc(ME)/16]: Became the first Canadian in history to win the reality show, The Ultimate Fighter. He earned a six-figure UFC contract with the win. Brad trained at the Winnipeg Academy of Mixed Martial Arts for 10 years, while also earning a degree in mechanical engineering from the University of Manitoba.
Rusty (therapy dog at Bannatyne campus): For almost a decade, Rusty, the glasses-wearing therapy dog, has been comforting patients and staff at the St. Boniface Hospital. Good boy.
Check out the full list here.