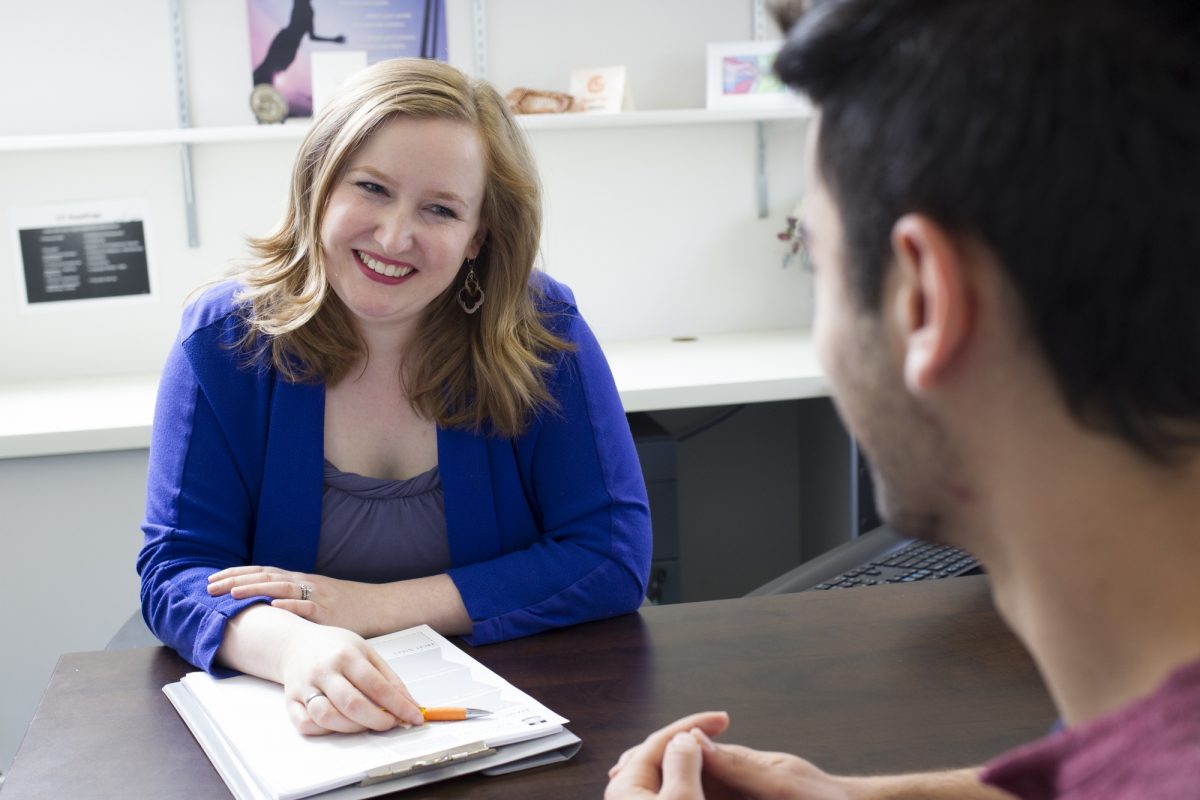 Accessible Pathways to Success
October 15, 2019 —
On October 24, 2019, Student Affairs in partnership with the UMSU Accessibility Centre is sponsoring an event for students with disabilities. The event will heighten students' awareness of the resources available to support their career decision making, academic success, and connections to the labour market.
The afternoon event will include presentations by Career Services, Student Accessibility Services, the UMSU Accessibility Centre, the Society for Manitobans with Disabilities, and the Canadian Council on Rehabilitation and Work.
"Students will have an opportunity to learn more about on-campus support to enhance their academic success," says Gail Langlais, director of Career Services. "They will also be introduced to on- and off-campus resources to support their career plan. Increased awareness on how to access those resources will help students connect to employment opportunities both while in school and upon completion of their degree."
Student Accessibility Services (SAS) reports that their most requested services are test accommodations such as distraction-reduced space, extended time, and assistive technology facilitating text to speech, or speech to text. SAS coordinates and invigilates over 7,000 tests and exams each year.
Carolyn Christie, SAS director, notes: "Last year, more than 1,500 students registered with Student Accessibility Services. People with disabilities have a higher rate of underemployment and unemployment, and Accessible Pathways to Success is designed to help students learn about supports, funding, and finding employment after university."
Brandon Wozniak, a student and president of the Accessibility Centre, says: "Student Accessibility Services has aided me with the necessary accommodations to help me succeed by changing my environment, without which would cause me to be disadvantaged in the institution. For anyone who has additional barriers or obstacles to face from their student counterparts, I would definitely recommend Student Accessibility Services to put you on the same playing field."
Langlais explains: "Students need support in making stronger connections to the labour market. Career Services has partnered with the Canadian Council on Rehabilitation and Work to help provide a more robust service to students. We have used this program in the past, in conjunction with the Works Study Program, and students have also accessed this service following graduation."
Event: Accessible Pathways to Success
Date: Thursday, October 24, 2019
Time: 3:00 pm – 5:00 pm. Doors Open 2:30 pm
Location: Graduate Student Lounge, 217 UMSU University Centre
The doors will open for the event at 2:30 pm, and five presentations will start at 3:00 pm. Following the presentations, participants will be invited to meet the presenters at their tables from 3:30 to 5:00 pm. Food will be provided following the presentations.
Please register in advance on Career Connect.