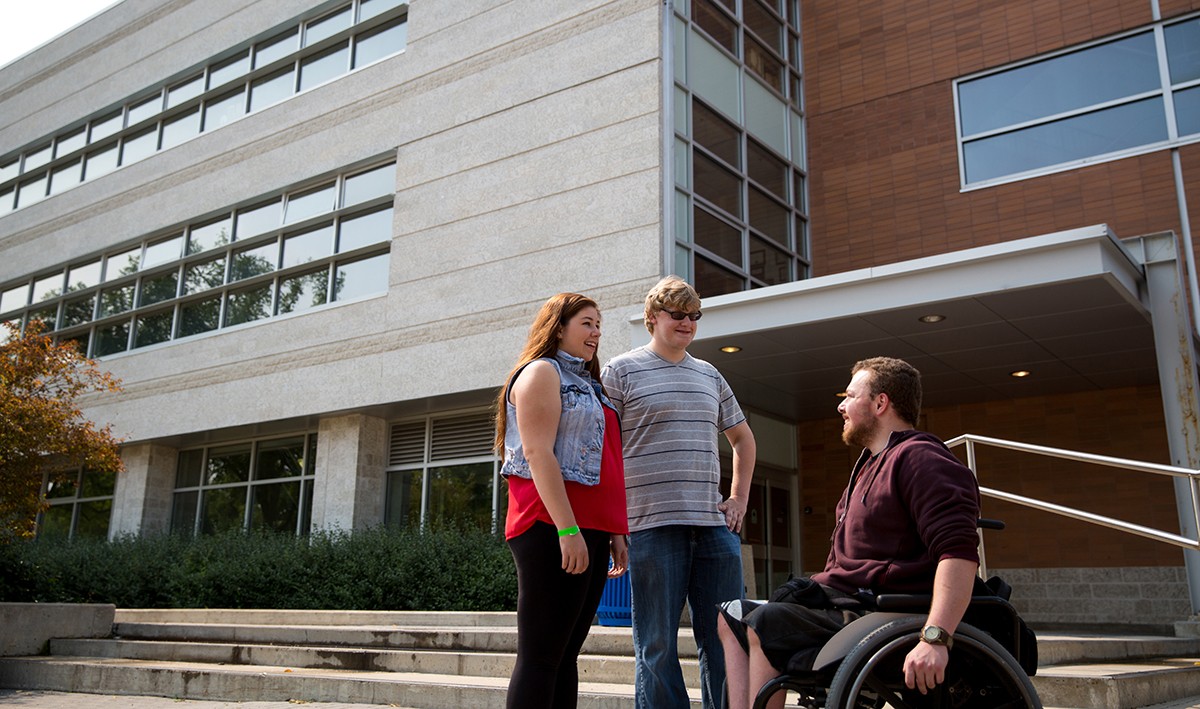 Accessible Customer Service Training to be offered
Take in-person, online or departmental training by November 1, 2017
March 31, 2017 —
The University of Manitoba will be offering Accessible Customer Service Training in compliance with provincial government legislation that requires that all public sector institutions comply with the Customer Service Standard by November 1, 2017.
The university is well on its way to complying with this standard, and have already developed training modules for all faculty and staff members across all campuses. All individuals who provide services to our customers such as students or members of the public must undergo relevant training.
Accessible Customer Service Training will be offered in three different methods. In-person training will be offered through learning and organizational development; an online course with three short modules will be available on UMLearn; and unit-specific training will be organized for larger, more customer-facing units.
All faculty and staff members are requested to take the training by November 1, 2017; completion of the training will be tracked and monitored in compliance with the provincial legislation.
The Government of Manitoba enacted the Accessibility for Manitobans Act (AMA) in Dec. 2013, requiring compliance across all Manitoban businesses, organizations, and institutions in the coming years. The legislation aims to improve five areas: Customer Service, Accessible Employment, Information and Communication, Transportation, and the Built Environment. The University of Manitoba's Accessibility Plan was released this past December and outlines our institution's current initiatives, and future plans to make our campuses as inclusive as possible for our entire community.
The Accessible Customer Service Training online training modules take approximately 35 minutes to complete. The modules do not all have to be watched at once, as this training can be completed at one's own pace. To view the training modules, please follow: UMLearn Accessible Customer Service Training course.
See more resources at the U of M Accessibility Hub here: http://umanitoba.ca/accessibility
For questions about any of the training methods, please contact Jackie Gruber at 204 474-7388 or Jackie [dot] Gruber [at] umanitoba [dot] ca