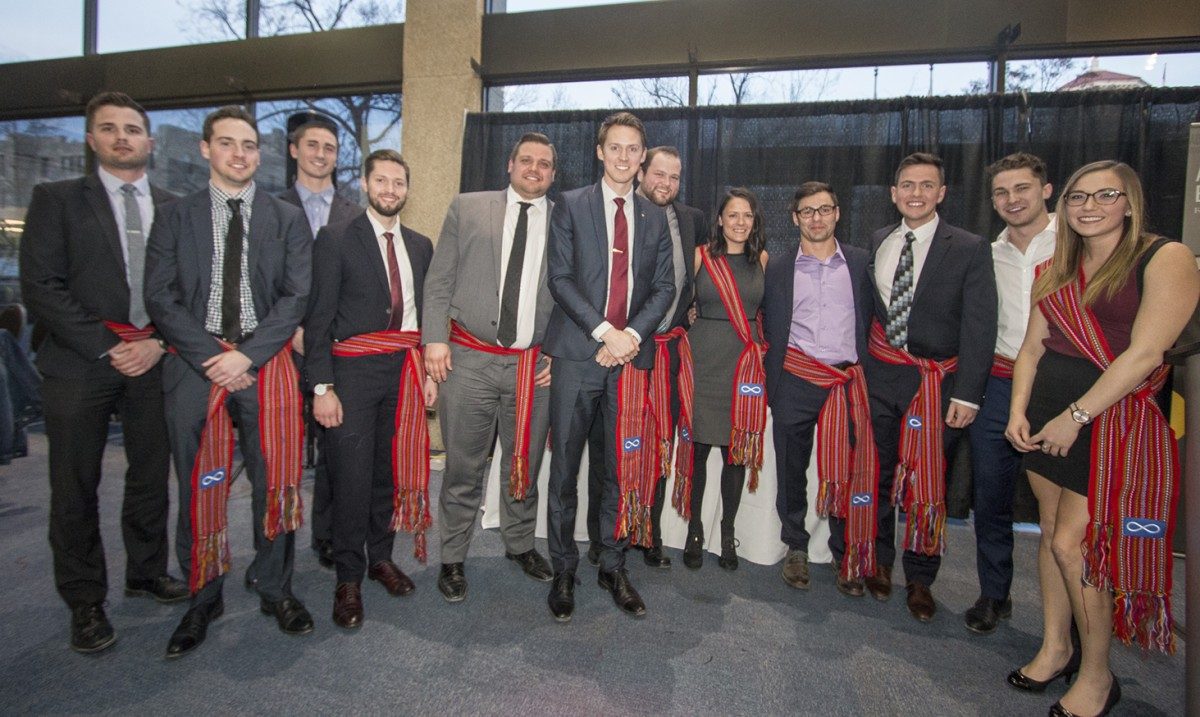 ABEP celebrates biggest year
April 24, 2017 —
Aboriginal Business Education Partners (ABEP) celebrated its largest-ever cohort of graduating students at a special dinner on Thursday, April 13, 2017.
Fourteen members of ABEP — a community for Indigenous (First Nations, Métis, and Inuit) business students at the University of Manitoba's Asper School of Business — will join the convocation ranks on June 7 to receive their Bachelor of Commerce (Honours) degrees.
Program Director Peter Pomart says the 2017 class is not only the ABEP's largest to date, but also its most diverse."Many of our students have received Manitoba Aboriginal Youth Achievement Awards for their academic, athletic, and personal achievements. Our graduates are mothers and fathers. They are entrepreneurs and community leaders. We are confident that they have a bright future and will make meaningful contributions to their respective fields."
Special guests at the dinner included Subbu Sivaramakrishnan, Associate Dean, Asper School of Business; Jamie Wilson, Deputy Minister (Growth, Enterprise and Trade) for the Province of Manitoba; Gregg Hanson, former CEO and President of Wawanesa Insurance; Sharon Parenteau, General Manager, Louis Riel Institute; and Carl Stone, Student Advisor at the University of Manitoba's Indigenous Student Centre.
ABEP alumnus and accomplished fiddler Brenton Thorvaldson [BComm(Hons)/14] provided music.
Event Photos