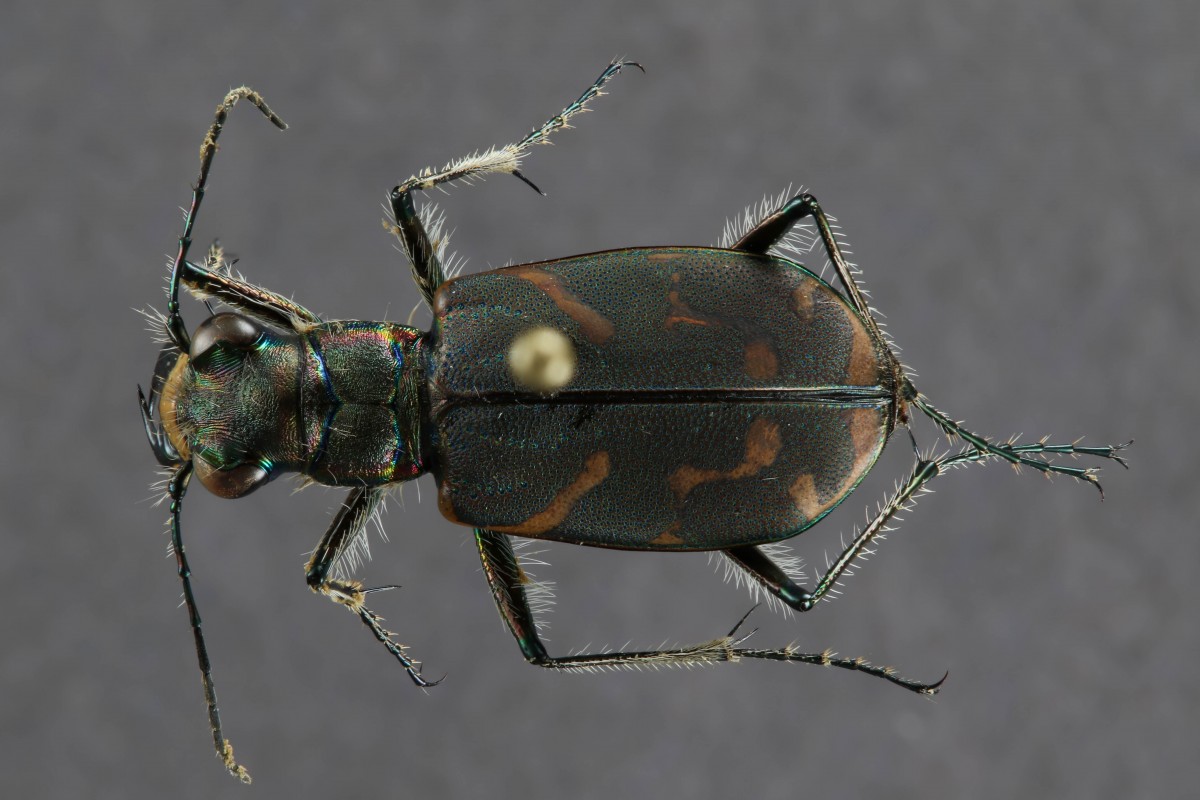 A new view of insect beauty
May 22, 2015 —
Butterflies, the supermodels of insects, grace everything from calendars to coffee mugs. They captivate us at every turn. Even brides and grooms delight in sharing the spotlight with these fluttering jewels, releasing them into the air even though releasing ants would be more appropriate for the occasion. After all, ants diligently and selflessly put the concerns of others before their own, willfully dying for family should they be called upon to do so. Surely, if love exists among insects, it is this.
Yet it is butterflies alone that we call beautiful. They are, but they own no monopolies on beauty and the University of Manitoba's department of entomology is showing this to be the case, if, of course, the viewer keeps an open mind. A fly's head may not at first strike a viewer as attractive. But engineers can surely appreciate the miniaturization of parts. Artists, the bold use of colours and textures. For the rest of us, perhaps we can find fascination in seeing our co-inhabitants in a new light.
Sophisticated photo shoots have become a regular occurrence in the department of entomology, which has acquired a camera capable of electronically stitching together a composite of about 25 to 45 photos, creating vivid images where virtually every insect hair comes into focus. The system has practical use in creating improved diagnostic images for insect pests of crops, humans and livestock.
The following photographs were taken by Jordan Bannerman, an instructor in the department of entomology, using a system purchased by entomology professor Barb Sharanowski through Western Grains Research Foundation and Growing Forward II from Agriculture and Agri-food Canada. There are, thankfully, no butterfly images.
Research at the University of Manitoba is partially supported by funding from the Government of Canada Research Support Fund.