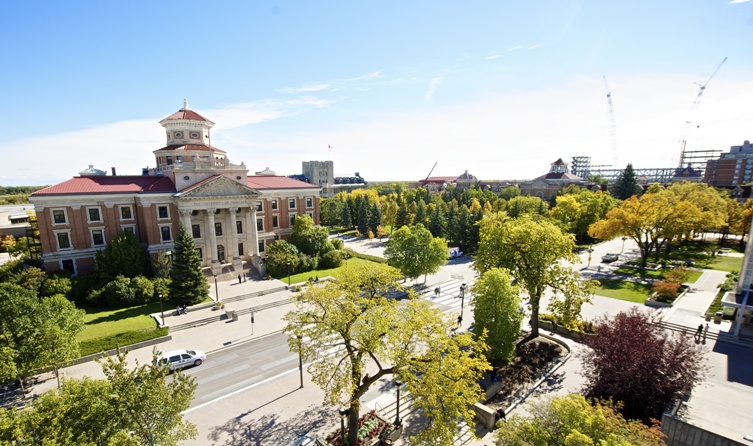 A letter to donors of the United Way Campaign
February 19, 2014 —
Friends and colleagues,
I continue to be proud of the generosity of spirit exhibited by our outstanding University of Manitoba community. Your overwhelming support of the recently completed United Way 2013 campaign is an inspiration to me and to many others throughout Winnipeg.
University of Manitoba faculty, staff, students and retirees contributed $644,292 to the campaign, which is a remarkable increase of over $100,000 from last year. Everyone who took the time to volunteer or give to this campaign deserves a heartfelt thanks.
During the 2013 United Way Campaign, several members of our community stood out for their hard work, passion and commitment to people who need our help the most. Jeff Leclerc (University Secretary, Office of the President) and John Wiens (Professor, Education Administration, Foundations and Psychology and Dean Emeritus, Faculty of Education) led the Fort Garry campus campaign, while Sharon Macdonald (Associate Professor, Community Health Sciences, College of Medicine, Faculty of Health Sciences) coordinated efforts on the Bannatyne campus. Brian Postl (Dean, Faculty of Health Sciences) served in a leadership role again as the co-chair of the Universities and Colleges Division of the United Way Campaign Cabinet. Each achieved success by demonstrating the same outstanding commitment to volunteer service that they bring each day to their work at the University of Manitoba.
I'd like to specifically mention a few outstanding accomplishments from this year's campaign.  The physicians within the University Medical Group raised $25,000 more than last year, thanks in part to a personal appeal by Brian Postl.  Lori Wallace (Professor and former Dean, Extended Education) and Emily Etcheverry (Director, College of Medical Rehabilitation, Faculty of Health Sciences) co-chaired the Leadership campaign again this year, and thanks to their efforts the University of Manitoba has more donors giving at the leadership level than any other workplace in Winnipeg.
For six years, Brian Macpherson has led the Retiree campaign, a remarkable demonstration of commitment to the United Way. Under his leadership, the Retiree campaign raised $168,722 this year, just over a quarter of the University total.
For a second year in a row, our Extended Education division won a canvasser team spirit award, recognizing canvassers who are excellent examples of best practice, creativity, enthusiasm and energy. The division inspired higher than average employee involvement and campaign performance in their workplace.
Finally, I salute the students of the JDC West team in Asper School of Business, who raised over $17,000 through their special events.
Thank you and congratulations to all of you who contributed to this campaign – as leaders, as donors, or as volunteers. I am confident that University of Manitoba retirees, faculty, staff and students will play a critical role in ensuring that the 2014 United Way campaign is even more successful.
Sincerely,
David T. Barnard, Ph.D.
President and Vice-Chancellor, University of Manitoba