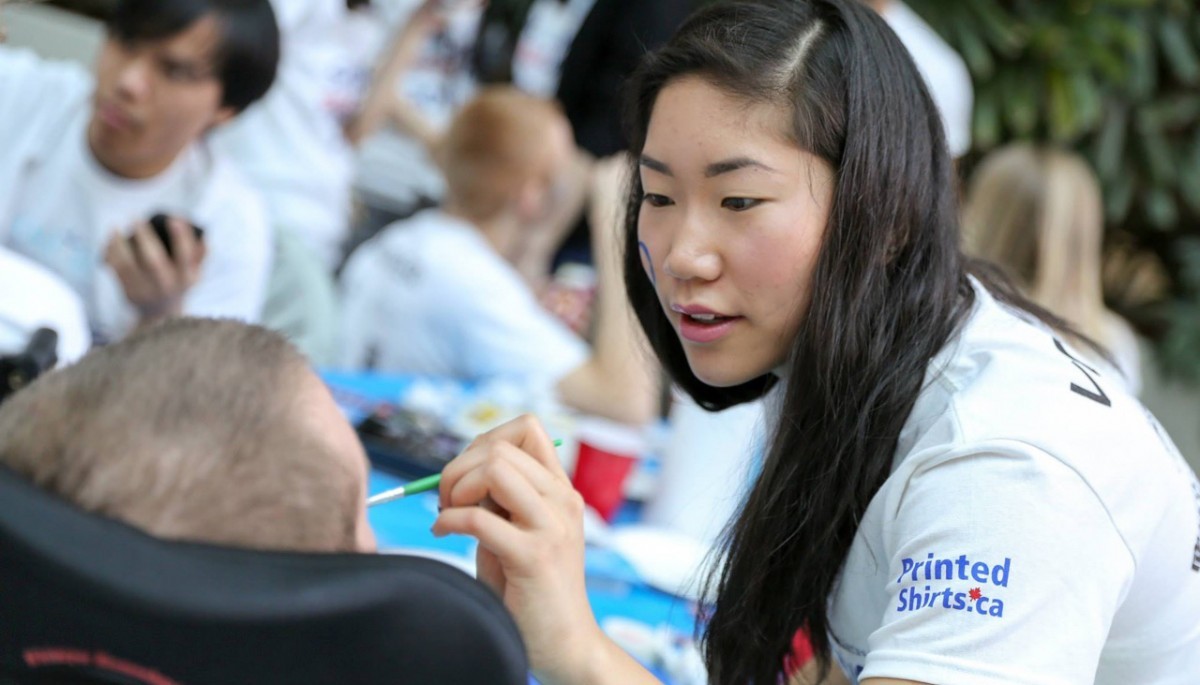 A fun way to connect: Building bridges in dental care
May 5, 2015 —
WHAT: Sharing Smiles Day is a daylong carnival at the Bannatyne campus that brings together dentistry students with people with disabilities.
HOW IT STARTED: Sharing Smiles Day was born out of a need to raise awareness that certain demographics are being underserved by oral health professionals.
THE GOAL: "To unite future oral health professionals and people with disabilities together in the community for a fun-filled day," says College of Dentistry student Christopher Ward. "Our hope is that some of the stigma surrounding both groups will be eliminated and that we would be more comfortable with treating this type of patient once we graduate."
HOW IT WORKS: Held by the local chapter of the national organization Oral Health Total Health, the annual event happens on a Saturday in April and invites people with disabilities and their caregivers to learn about oral health in a fun way.
WHY IT'S IMPORTANT: "We should work towards eliminating any preconceptions that are possibly creating barriers to adequate dental care," says Ward.
THE INSPIRATION: "I spent a summer working with someone who had a disability," Ward explains. "He had such an impact on my life because he had such a positive outlook and attitude despite his circumstances. He could do so much despite his disability, and has worked hard to overcome his situation. I learned that we should apply this type of thought process to our lives each day."
---
FUNDERS AND SUPPORTERS: Subway, Gags Unlimited, Alpha Omega Dental Fraternity, Manitoba Dental Students Association, printedshirts.ca, Dentsply Canada, NFP Benefits Insurance & Wealth Management
---
LEARN MORE
---
To see the impact the University of Manitoba has on the global community take a look at this map. If you have a community-minded story to tell, please do so by submitting your story here.