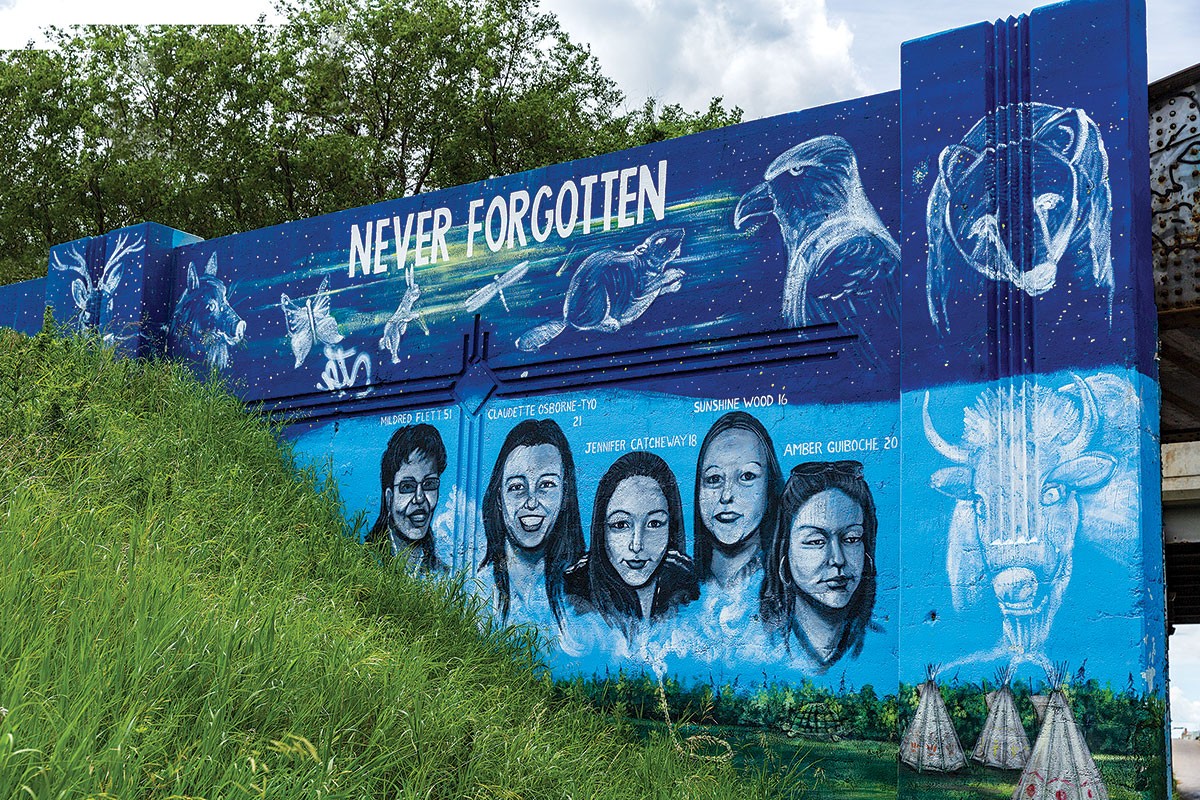 A Different Kind of Archive
August 2, 2016 —
When Shawna Ferris started doing research on missing and murdered Indigenous women, she would bookmark websites made by families and friends of the missing women. "I'd think, that representation of that person is really important," says Ferris, an assistant professor of women's and gender studies. "Community has done a lot of work to speak back to the very negative representations of loved ones in media."
But often, when she would return to the sites weeks or months later, they would no longer be there. "It would be sort of this double whammy of this person who has been murdered or disappeared and then this much more loving and appropriate portrayal of them would disappear."
Ferris and her co-investigator Kiera Ladner are behind the Digital Archives and Marginalized Communities Project. Supported by the Social Sciences and Humanities Research Council and Canada Foundation for Innovation, they are developing three separate but related digital archives: the Missing and Murdered Indigenous Women Database, the Sex Work Database, and the Post-Apology Residential School Database.
They are exploring how they can use technology and U of M's Space (funded by the Canada Foundation for Innovation and Province of Manitoba) to support decolonization, antiviolence and feminist agendas.
The use of technology is because that is where news lives and that's where activist and marginalized communities are trying to engage. "The other part of that is, I don't think that the university should create research to sit in a library. It should be usable," says Ladner who holds the Canada Research Chair in Indigenous Politics and Governance until July 1, 2016 and is an associate professor of political studies.
"If we can create tools out of this that can in fact be used then why not?" That said, Ladner stresses that community consultation still needs to take place. "We are trying to ensure that it is really known that this project is in its infancy," she says.
Because the digital archives reflect community-derived knowledge, consultation with community will determine how the collections will ultimately be used. "It's about respecting community ownership and recognizing ourselves as partners," says Ferris.
An example she describes is with sex worker activist groups. "Community has said to us, 'the media archive is interesting, and we hope it continues, but we want to be involved in the organizational process and the ways you use it as a teaching tool.'"
Working so closely with community also means working at community's pace. At the same time technology is constantly changing. "It's hard to work on the cutting edge," says Ladner. "But it's also hard to work when every few months there is another missing and murdered Indigenous woman, or sex work changes. Everything changes."
Both Ladner and Ferris see the Digital Archives and Marginalized Communities Project as career-long research, but if they had their choice it would end.
"We can't have one more Aboriginal woman go missing before we start really paying attention. I wish it would end so that we could see an end to the project," says Ladner.
"Yeah, for it to be an historical archive," says Ferris.