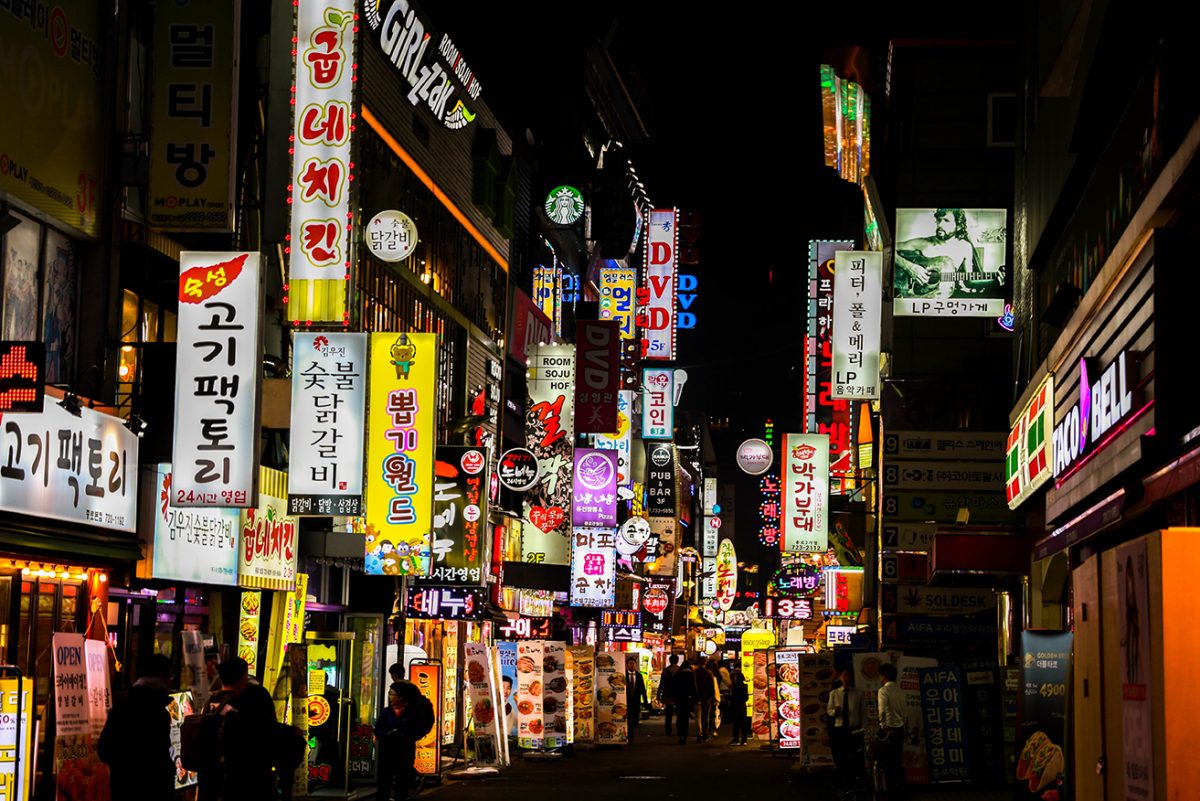 A Conversation with North Korean Refugees
January 27, 2021 —
The Master of Human Rights Student Association, in collaboration with Freedom Speakers International and Teach North Korean Refugees is hosting a virtual panel event with three North Korean refugees living in Seoul, South Korea.
The free talk will take place on Thursday, Jan. 28 at 7 p.m. to help further our understanding of the diverse experiences of human rights violations with the refugees sharing a brief prepared story about their life in North Korea and how they were able to leave. The refugees will also answer questions from the audience.
In advance of the talk, the three refugees shared a few of their thoughts.
What do people need to know about North Korea from a human rights perspective?
Yeongnam (Ken)
From a human rights perspective, people need to know that the North Korean people and the North Korean regime are different.
The Kim dictatorship wants to suppress and take all of the North Korean people's rights, but the people want to get back our rights from the regime.
Unfortunately, as of now, the South Korean government only worries about the North Korean regime, but not the North Korean people.
Jeong-Cheol (James)
There are many angles when it comes to how people look at the issue of North Korean human rights. Some people try to help North Koreans, but others focus only on criticizing Kim Jong-un and his regime.
I think all perspectives are okay; however, if we want to work for North Korean human rights, it should be for the North Korean people. North Korean human rights should function to save the North Koreans who have lived like slaves and suffered under the dictatorship for almost seven decades.
We should start by thinking of the question, "How can we help North Koreans, not just how can we criticize Kim Jong-un and the regime?"
Chanyang:
North Korean citizens know the freedom they are given is not true freedom, but most people in modern society only know this in theory. It was not the freedom I achieved, but rather it was achieved by countless people being injured, persecuted, and killed.
In North Korea, the land of the dictators, there is no real freedom yet.
There are many things that you and I enjoy because we have freedom, and North Koreans should have the same right to enjoy freedom.
Why have you decided to share your story?
Jeong-Cheol (James)
Here in South Korea, there are more than 34,000 North Koreans. Many of these individuals had to leave their families and friends, and I am one of them.
I have lived in South Korea since 2007, and I still sometimes think of my friends and family in North Korea. Whenever I think about their lives, I am uncomfortable because I know most North Koreans are not well.
I want to share my story in the hopes of helping people in North Korea. I hope that by sharing, people will pay attention to the North Koreans. By doing this, I hope North Koreans will see that many people in the world are trying to help them, and they are not alone.
Chanyang:
Asking the question 'why did I decide to share my story' is similar to asking me "Why do you live?" I'm alive. I'm free.
However, I lived in a place where there was no freedom. I risked my life to escape from North Korea and I often forget about the hardships and live in my current reality.
But my conscience tells me not to forget.
My conscience tells me to stand for the lives of the North Korean people who have yet to find freedom. I want to return their human rights. Religious persecution, human trafficking, the praise of dictators, brainwashing education, information restriction, labor exploitation, concentration camps, and restrictions on travel should be all changed to allow freedom.
Yeongnam (Ken)
As I mentioned in response to the previous question, President Moon and the South Korean government misunderstand that North Korea and North Korean people are the same. I want to share my tragic story of the North Korean military in order to bring awareness to North Korean human rights issues.
Especially nowadays, I want to reveal how careless and dangerous the actions of South Korea's President Moon are.