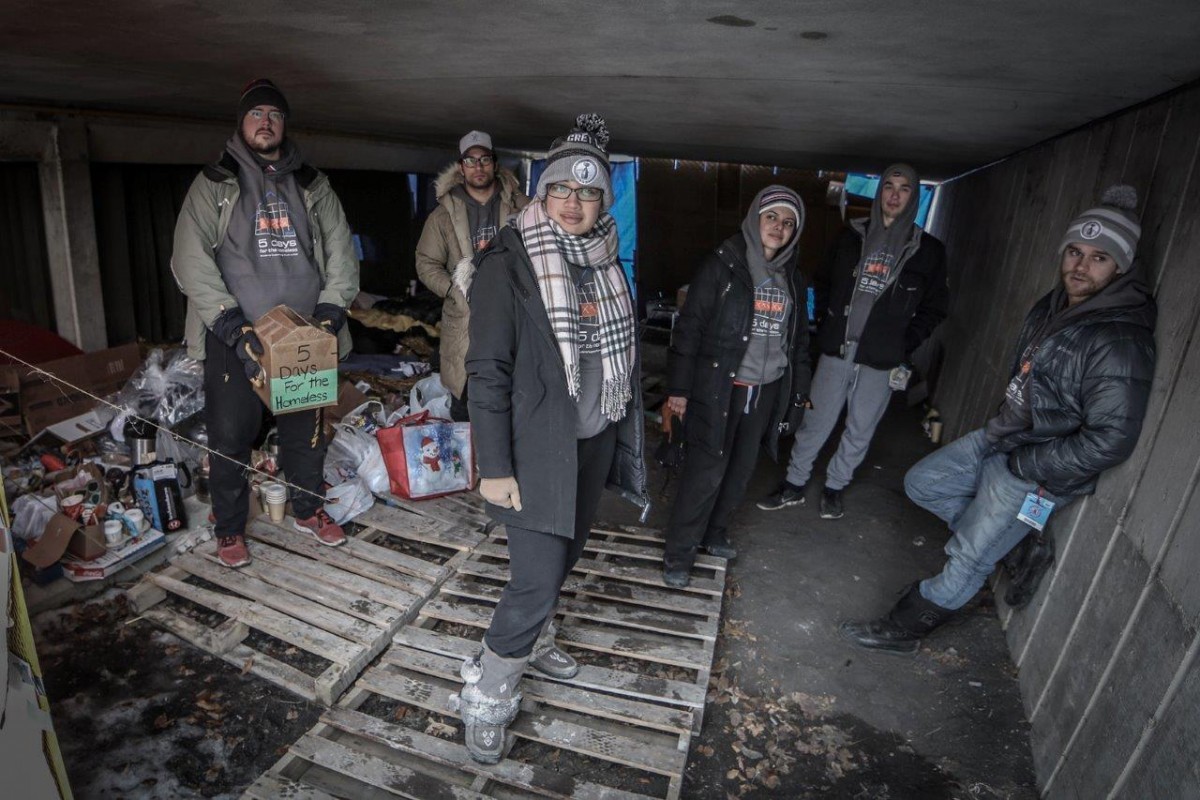 5 Days for the Homeless surpasses goal
March 21, 2016 —
Organizers of the U of M's 5 Days for the Homeless fundraiser announced yesterday that the campaign has so far raised over $31,000 — surpassing their $25,000 goal by more than $6,000.
The campaign was part of a national initiative to raise funds and awareness to fight youth homelessness. Six U of M students slept outdoors from March 7 to 12 to draw attention to the issue. The funds they raised went to Resource Assistance for Youth, Inc. (RaY), a local charity helping homeless and marginalized young people achieve independence.
Myles Dancho, co-chair of the 5 Days planning committee, says, "It felt as though we made a real impact this year, thanks to an incredible organizing committee and more than a hundred volunteers."
Fellow co-chair George Semchuk says surpassing the fundraising target was an "overwhelmingly positive achievement, second only to raising so much attention and seeing so much enthusiasm from everyone throughout the week."
Both organizers, along with the students who slept outdoors for five cold nights, agreed that the experience has changed them, and said they plan to continue supporting homeless youth in other initiatives in the future.
Media Coverage