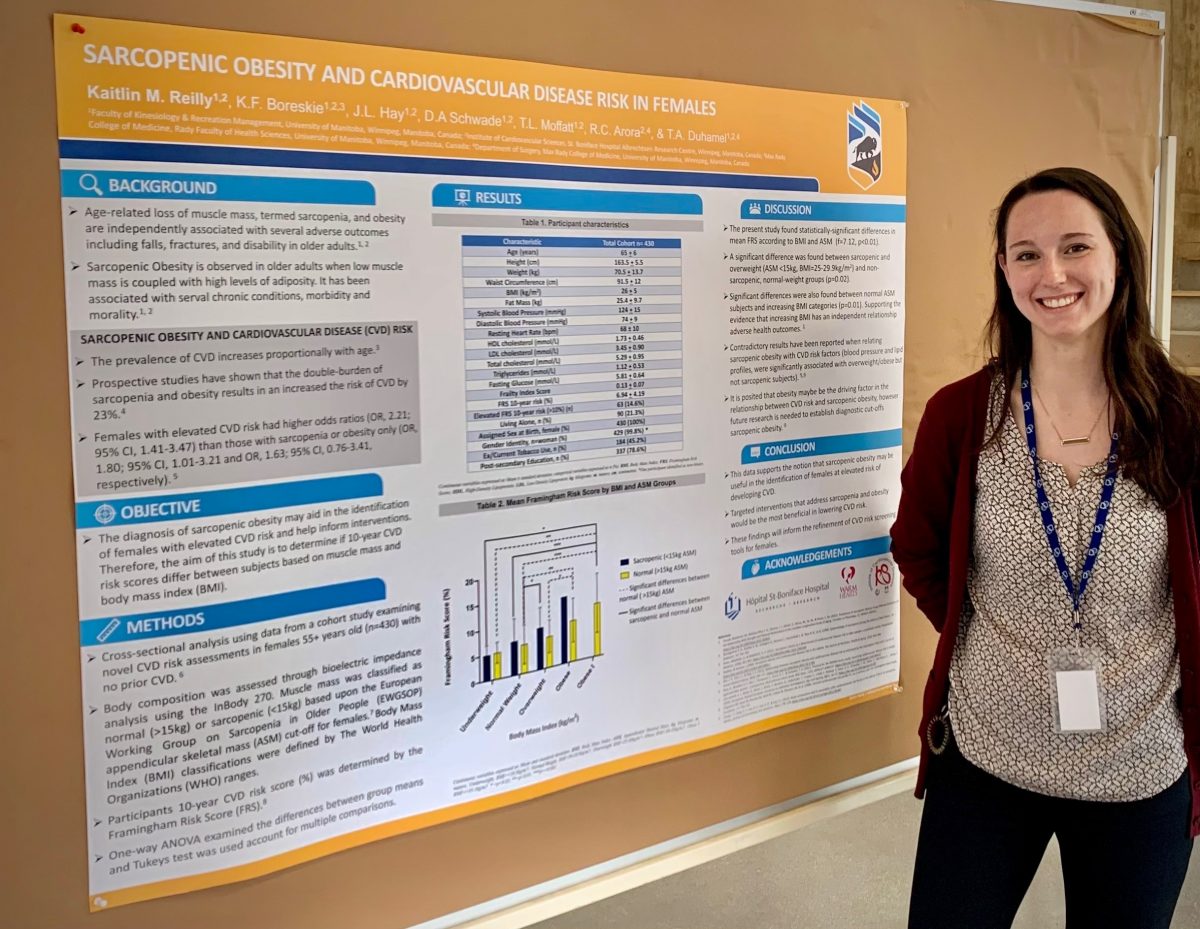 Explore FKRM with the 2023 Research Day Poster Competition
The annual Research Day Poster Competition is an opportunity for graduate students to present the diverse work being done throughout the faculty.
April 25, 2023 —
The Faculty of Kinesiology and Recreation Management's Research Day, an annual research showcase for the faculty, is being held on May 10 in the Active Living Centre Agora.
The annual event showcases health, leisure, and human performance research conducted by our faculty and community. It is a day to inspire and be inspired in the faculty's ongoing pursuit of promoting health through sport, physical activity, recreation, and community development.
A cornerstone of Research Day is the Poster Competition, an opportunity for graduate students (M.A., M.Sc.) and undergraduate students to design a poster and present their research in a three-to-five-minute talk, with the top three presentations being selected by a panel of judges.
More than just a competition, presenting posters gives students a chance to hear from a wide array of experts in the faculty.
"It was a great opportunity to get feedback from other professionals in the field of kinesiology who have different areas of expertise and practice my presentation skills," said Kaitlin Reilly, who completed her master's last year and was one of the 2022 Poster Competition winners.
Reilly said the competition also allowed her to see what other projects were happening in the faculty.
"Kinesiology is such a diverse field, so the range of research is fascinating," she said.
The Poster Competition is just part of the wider Research Day celebration. May 10 will be full of exciting speakers, including keynote speaker Dr. Janelle Joseph (University of Toronto), who will also hold a mentorship session for graduate students during the lunch break.
Research Day 2023 begins May 10 at 9:00 a.m. and runs until 4:30 p.m. Come join in a celebration of health, leisure, and research, with just a little bit of healthy competition mixed in.