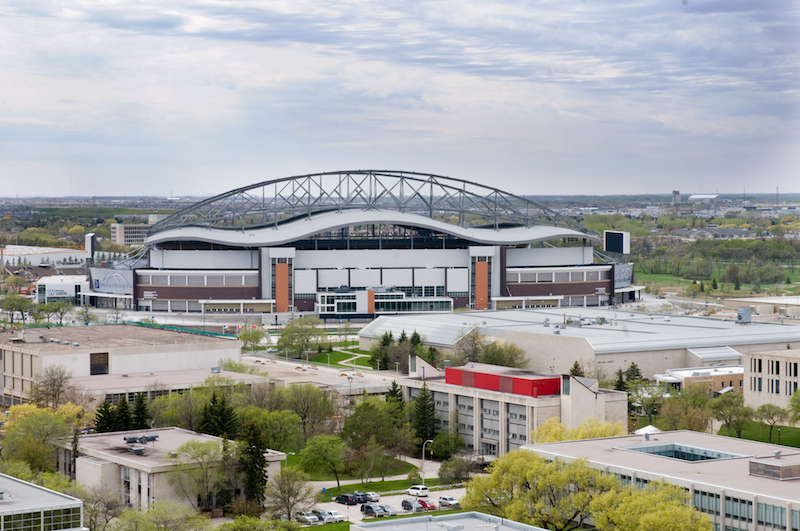 2023 Event Day parking at UM
May 31, 2023 —
With the CFL season upon us once again, the Office of Parking & Transportation is reminding Students, Staff and Faculty of the IG Field Event Day parking restrictions on Winnipeg Blue Bomber game days.
The first CFL game at IG Field is Friday June 2nd at 7:30pm. Parking restrictions on campus come into effect 90 minutes prior to the event start time and they are lifted 60 minutes after the conclusion of the event. Even permit holders for certain parking lots must move their vehicles during this window.
All non-UM parking permit holders wishing to park on campus during the Event Day window must pay for parking in casual parking locations.
For up-to-date event schedule and detailed information about the Event Day parking plan, please visit https://umanitoba.ca/parking/event-day-parking.