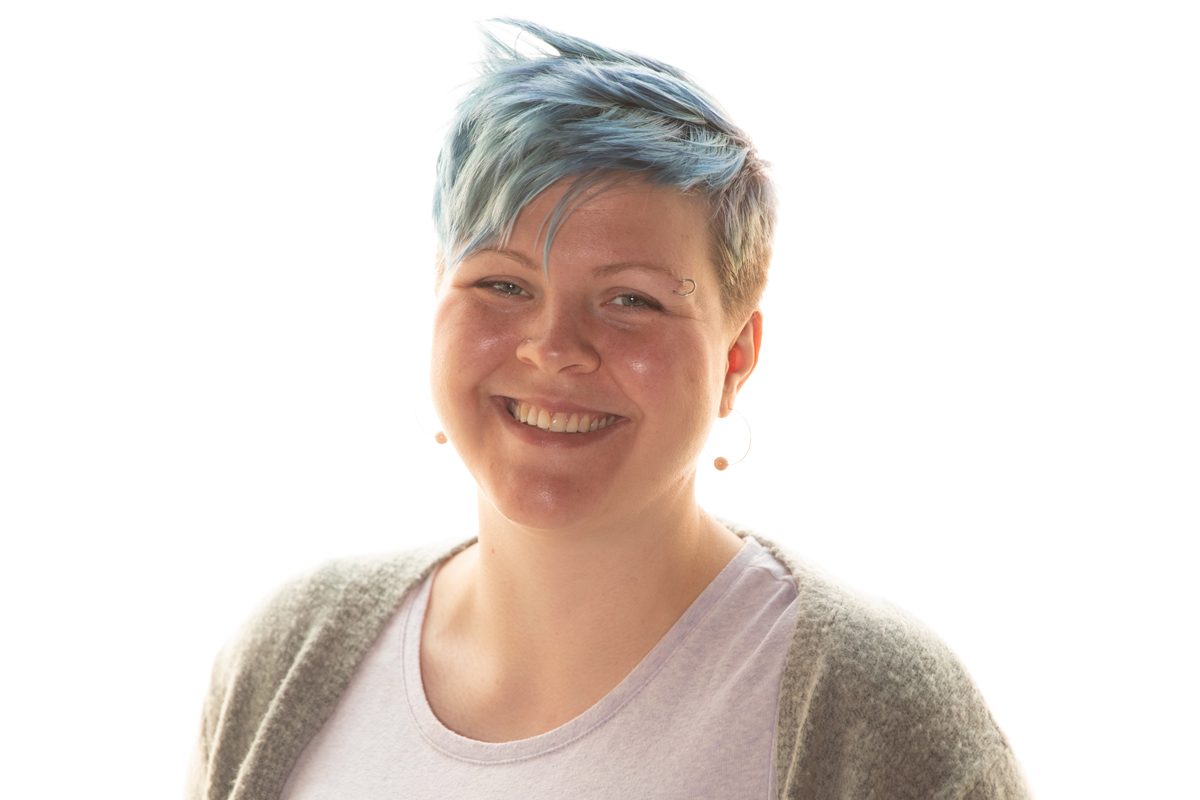 2019 Vanier Scholar: Ley Fraser
Fraser will be conducting her research in the Faculty of Arts' Department of Sociology
May 16, 2019 —
Ley Fraser is one of six 2019 Vanier Canada Graduate Scholarship recipients from the University of Manitoba – a record setting year for the university.
These awards, considered the Canadian equivalent of the United Kingdom's Rhodes Scholarships, help recruit and keep in Canada top doctoral students from across the country and around the world. Each recipient will receive $150,000 over three years toward her research.
Fraser will be conducting her research in the Faculty of Arts' Department of Sociology. UM Today caught up with Fraser to chat about how the Vanier Scholarship will help her thesis At the Identity Crossroads: Transgender Canadians and Intersectional Discrimination.
Tell us about your thesis.
So what I proposed to look at is intersectionality in gender minorities. So because gender minorities such as trans folks and non-binary folks are already a very small group, it's hard for us to do any sort of examination of intersectional identities because that further subdivides some. So my interest is in which intersections of identities such as race, religion, ability within gender minorities interact to create the greatest vulnerability. So basically who's at the most risk of people already in an at-risk population. That's what I'm interested in exploring and there's really not been anything done on that yet. Probably because it is such a small specific group.
Is that what made you want to pursue that?
Yes partly and also because I'm part of the queer community myself. So I do think that when I see research come up that looks at marginalized populations that it can help to have that research be performed by someone who is part of the community because it can give you insights or access or sensitivity to things that might allow you to reach participants who otherwise wouldn't become involved. It also, I think, can result in a more authentic research experience and make sure that you're actually getting something that's more reliable.
How has writing the thesis been?
I'm in first year of my PhD, so just classes and I've been in the position to have some interesting opportunities through Tracy Peter, my supervisor, she's done a lot of work with LGBTQIA communities. So at this point, it's sort of building what that would look like and how best to reach members of a community that's often very far-flung too. I really I love the sociology department here so it's been really good to get an idea of the resources around in terms of professors and advice and who can make the best research connections and provide insights into the best methods. So there's a couple of really great professors that I've gotten the chance to work with this year or do classes with who have helped to give me some vision into who would be able to help me put together kind of the best look.
How long have you been at the U of M?
I did my master's in social psychology here. I've been here since 2016. I moved here from northern B.C. I moved here specifically to go to the U of M. My honours advisor Paul Maddock had done his PhD here and he and Bob Tait, one of my other mentors at the university, had really given me a good picture of what the U of M looked like. That, with my interest in social justice issues and marginalized groups, made me realize it is a campus that has a lot of activities going on. Things like the National Center for Truth and Reconciliation that's really created a helpful environment because I'm also interested in terms of who's available who's doing projects and what can be done on an interdisciplinary level to give us a more holistic look at the issues.
How has your experience at the U of M been?
I've been really fortunate in moving programs in a way that's worked really well for me so people have been very welcoming in sociology and it's really been a perfect fit for my interests and it's been nice to be able to connect with some peers who are going to be working in the same areas in the future, and to get some people like [fellow 2019 Vanier Scholar] Aleah. We work in the same lab!
What does it mean to receive a Vanier scholarship?
It is very exciting. It makes a big difference to me because it means that I'll be able to focus on research and give them all my attention, whereas coming from like a working class background, I've always had to work a lot during my degrees and the ideal situation for doing your doctoral research is that you are able to give that your full attention. So it's really giving me the freedom to focus on what I want to do.
Looking down the road five to 10 years, where would you like to be, what would you like to be doing?
I'd like to still be doing research in the LGBTQIA community and really connecting research to practice. One of my strong interests is making sure that there is a direct impact of the research and that it's being used practically. I have a strong interest in public sociology, which is sociology that helps to inform policy and change practices. Long term I'd really like to do work that also is embedded in the community and to make sure that the results of my work go back to benefit the people who participated so that ethically they're getting something out of it and that it's moving things in the right direction.
Meet our other University of Manitoba Vanier Scholarship recipients:
Elena Bilevicius
Andrew Hogan
Kyle Monkman
Aleah Fontaine
Allison Balasko