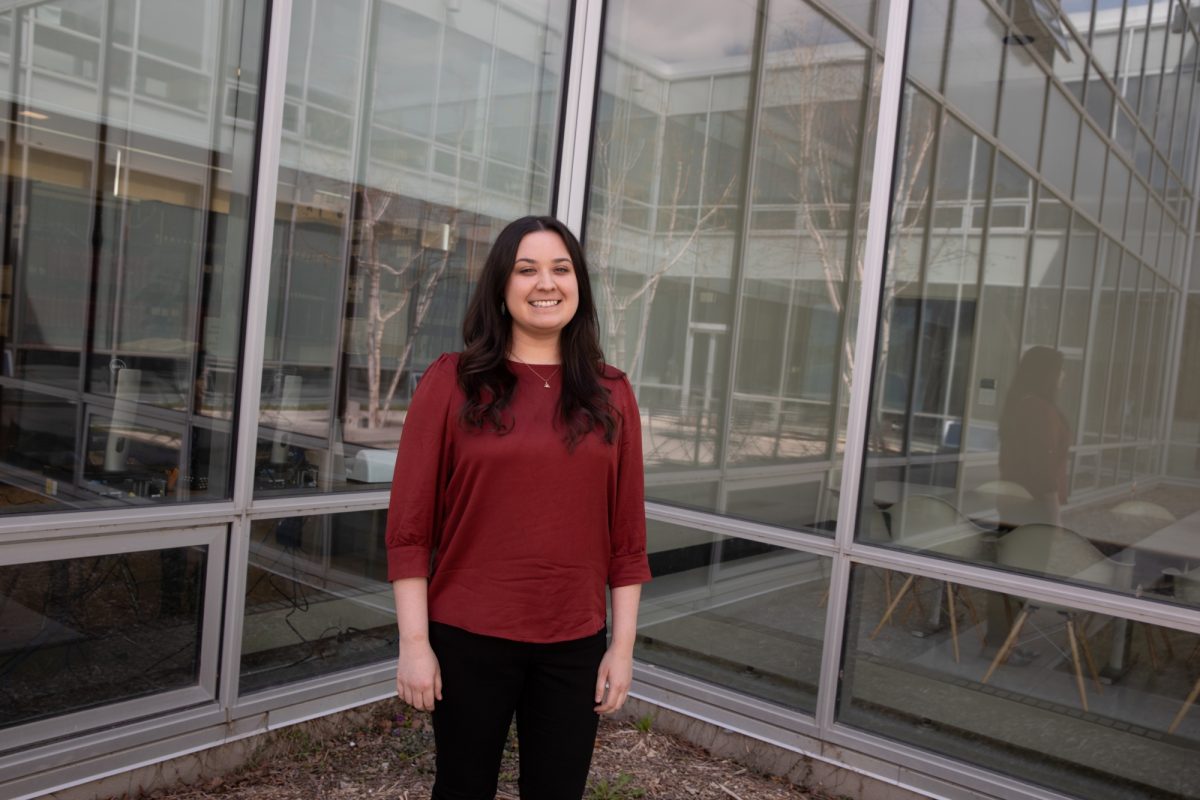 2019 Vanier Scholar: Aleah Fontaine
Fontaine will be conducting her research in the Faculty of Arts' Department of Psychology
May 16, 2019 —
Aleah Fontaine is one of six 2019 Vanier Canada Graduate Scholarship recipients from the University of Manitoba – a record setting year for the university.
These awards, considered the Canadian equivalent of the United Kingdom's Rhodes Scholarships, help recruit and keep in Canada top doctoral students from across the country and around the world. Each recipient will receive $150,000 over three years toward their research.
Fontaine will be conducting her research in the Faculty of Arts' Department of Psychology. UM Today caught up with Fontaine to chat about how the Vanier Scholarship will help her thesis Effecting Change Within the Child Welfare System in Manitoba to Promote Better Well-Being.
Tell us about your master's thesis you're just finishing now.
I've been writing my thesis on reconciliation in Canada, interviewing students here at the university to try and figure out what it means to them. I've also been working on different constructs that I see related to reconciliation, one of those is cultural respect. In these interviews, I've trying to figure out what these constructs mean at the university and how they are linked to other things like well-being as well.
Describe the work you'll be doing as part of your upcoming PhD?
I'm interested in continuing to look at reconciliation. A real guiding principle for me is to make sure that in my research I'm working toward fulfilling the Truth and Reconciliation Commission of Canada's 94 Calls to Action. Now the first few calls to action on that list are related to child welfare in Canada, so I am specifically interested in looking in ways that we might be able to improve the child welfare system, especially in Manitoba. Indigenous children are particularly over-represented in the province at about 90% of kids in care.
I had worked for a CFS group home for a time when I was doing my undergrad. When I was working there I started to see some of the structural problems that exist within the system. It's been a real motivator to really want to try and improve the overall system so that kids in care can have overall better outcomes.
Your thesis is a big undertaking, do you see any challenges ahead of you?
It's always tricky to see or tell what kind of challenges are going to come up because often they are rather unexpected. These challenges will definitely help me learn and grow throughout my thesis.
Did you have a mentor or anyone who has helped you along your academic journey?
My advisor, Dr. Katherine Starzyk. She's the head of the Social Justice laboratory here at the department of Psychology. She has been a fantastic mentor of mine since the start of my master's.
By the end of your thesis, is there something you'd like people to take away from your research? A lasting message?

I'm hoping people really take away from my thesis is drawing attention to some of the problems and areas that might be improved within in the child welfare system currently, and also figuring out ways that we might be able to really affect change within the system. It's important to gain support so we can have better outcomes for children in care.
What does it mean to receive this scholarship? How will it help your research?
It really opens up a lot of doors and opportunities, and a lot of resources. I might be able to hire a research assistant, something that I might not have been able to do before. Vanier really means there will be a lot more extra help for me, making this a stronger project going forward.
What's next for you?
This summer I'm meaning to finish up writing and defending my master's thesis. I'm actually going to be working on some other projects related to reconciliation within my lab. My supervisor Dr. Katherine Starzyk, in collaboration with a couple of faculty members, and the director of the NCTR, are developing a barometer to track progress toward reconciliation.
We are currently doing several focus groups in different places across Canada. Focus groups with Indigenous and non-Indigenous Canadians to really figure out the meaning of reconciliation. We're also conducting individual interviews for people who have been involved in the reconciliation process to again figure out the meaning of what reconciliation is. After, we intend to look at all of that data and then create our own set of items trying to track progress toward reconciliation in Canada. So this is really useful in getting a sense of direction and also identifying areas where we might be improving or not improving so we know where to direct our efforts.
Meet our other University of Manitoba Vanier Scholar recipients:
Elena Bilevicius
Ley Fraser
Andrew Hogan
Kyle Monkman
Allison Balasko