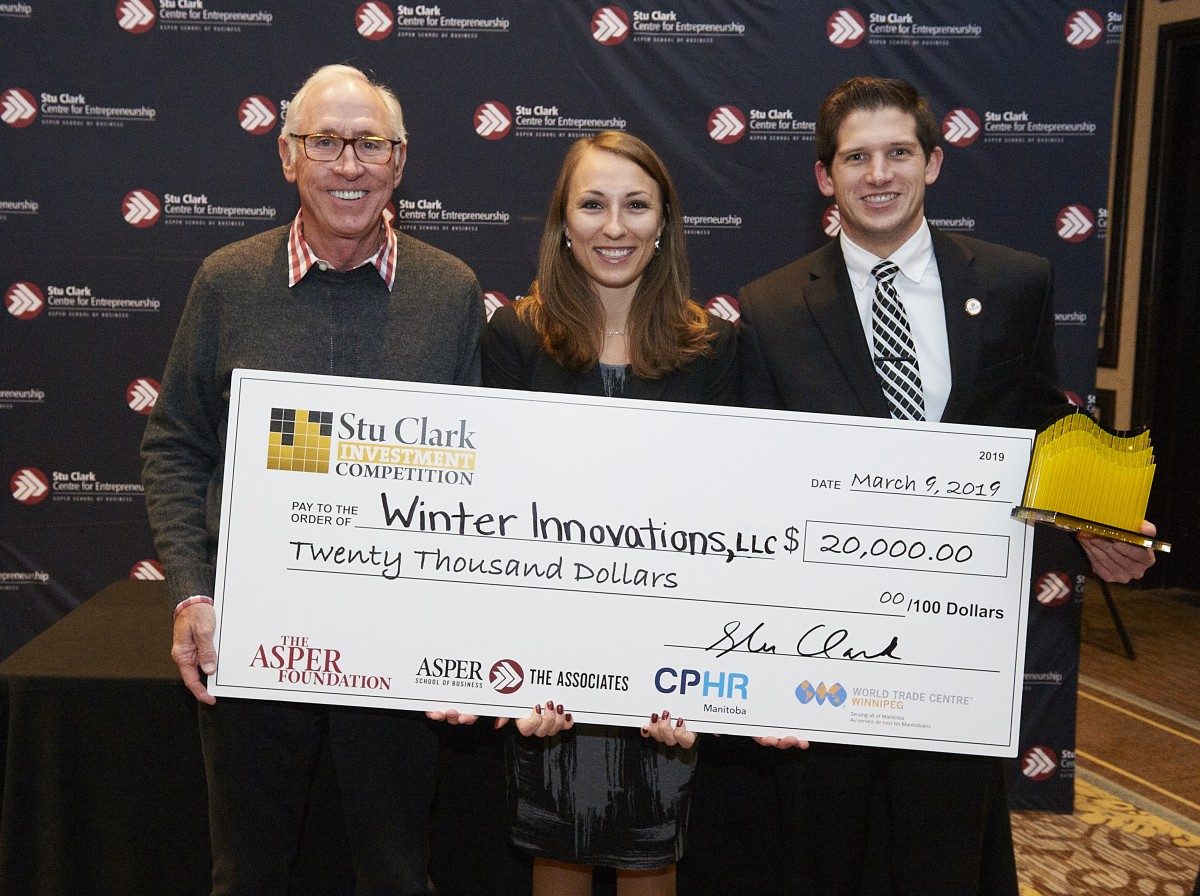 2019 Stu Clark Investment Competition results
April 16, 2019 —
Sixteen graduate student teams from across North America competed for over $50,000 in total prize money at the 15th annual Stu Clark Investment Competition on March 8 and 9. Teams competed for best idea pitch, company logo and business plan.
Competition judges included 25 local business executives and professionals from a broad range of public and private sector organizations. In addition, University of Manitoba alumnus, donor and competition namesake Stu Clark was actively engaged in the competition throughout the weekend, and judged the Championship Round.
"Once again, the Stu Clark Investment Competition was a runaway hit with graduate level students from all over Canada and the United States, as well as our highly talented and experienced team of judges," says Debra Jonasson-Young, Director of the Stu Clark Centre for Entrepreneurship. "From the Logo, to the Pitch, to the Business Plan presentations – all were of exceptional quality. The judges were impressed with the level of knowledge and professionalism demonstrated by every team, which made their job of judging even more challenging! Overall, it was an exciting experience for both participants and judges alike".
Winter Innovations, LLC, a product development company from the University of Tennessee – Knoxville, won best business plan and the idea pitch competition for their product EasyWhip. This product is a patent-pending surgical tool that will help improve speed and consistency of orthopedic reconstruction procedures by combining two needles so both ends of the suture pass through the graft simultaneously.
Fad Mania, from the State University College at Buffalo, won best logo. Prefection Labs, a medical device company from the University of Waterloo, won Top Canadian Team for designing and patenting an implantable biosensor to detect infections in hip and knee replacements.